Local businesses encounter unique challenges, as well as unique opportunities, that nationally-focused marketing agencies may not be able to fully appreciate or properly manage. Businesses in New Jersey with a regional focus may want to consider partnering with a NJ marketing company in order to optimize their local strategy. Local or regionally-focused marketing agencies tend to know your individual communities better, and are more poised to take advantage of your area's opportunities.
~88%~
According to a 2014 study*, 88% of Internet users in the US read reviews of local businesses before making a purchase. They also trust online reviews of local businesses as much as recommendations by people they know.
A Local Agency May Be a Better Fit For Your Business
What national agencies bring to the table in scale, a local marketing agency in New Jersey counters in a deeper knowledge and firmer grasp of your community. This may allow you to capitalize on issues, events and opportunities that might otherwise go overlooked.
Digital marketing is just as important to local and regional brands as it is to national ones, but one strategy does not fit all. Your New Jersey-based business needs a specific strategy tailored for your goals and business type. Incorporating local tactics into your marketing plan is key for optimizing your results. For example, a NJ marketing company may be able to proactively suggest marketing campaigns surrounding particularly relevant local events – ideas that would be too small for a national agency to address.
Marketing Strategies for Local Businesses
Remarketing ads are one of the most valuable strategies local businesses can implement. Essentially, a successful remarketing campaign will track all visitors to your website. Then, when they leave your site and browse other sites on the Web, they will see your ads. They will continue seeing your ads for up to a year.
These deceptively inexpensive ads will keep you top of mind with your customers, while reminding them about you long after they would have normally forgotten. Activated after just one visit to your site, this strategy is a great way to complement and extend your other marketing efforts and keep your mindshare strong.
Listings, Listings, Listings
Your online local business listings on are so easy to overlook. But it's a huge mistake to do so. Keeping your phone, address, hours, menus, website and other relevant information current on listing sites like Yelp, Yahoo! Local, Google+ Local, Bing Places, Internet Yellow Pages and other industry specific ones like Angie's List (contractors and local services), healthgrade (doctors) or avvo (lawyers), is a crucial step in gaining new local customers and building your brand.
Content Writing
Content writing is an ideal way to attract traffic to your website and gain respect from consumers. Blogging helps customers get to know your company better while simultaneously educating customers and informing them about new products and services.
Developing content specialized around your targeted communities will improve your organic ranking in your targeted areas. The key to your content is to continually update and post new, relevant information useful to your customers.
Social Media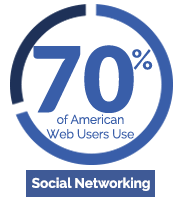 Social media can be daunting and time consuming, but instead of ignoring it, break it down into manageable objectives and go from there. (Or, better yet, partner with a NJ social media company to implement your strategy).
1) Focus on the big 4: (or 6 if you offer visually appealing content, such as food or design) Facebook, Google+, Twitter, and LinkedIn (and Pinterest and Instagram).
2) Take advantage of what each platform has to offer. For example:
Facebook offers crazy good targeting abilities, so you can focus your advertising on just the Smalltown, NJ location you operate in. Or you can focus on just married dentists, that own homes and like vacationing on cruises. Seriously, the targeted capabilities are truly endless.
Because of its tie in to Google, Google+ offers added search engine help and access to your local listings.
Twitter offers real time, unbeatable customer service opportunities, as well as the ability to jump on trends and promote local deals directly to your customers
B-to-B businesses will find LinkedIn to offer numerous opportunities to engage at the local level, for example with community groups or other local business pages.
3) Invest in a Buffer or HootSuite account and simplify your life by scheduling your posts in advance and posting across mediums.
Read more about the importance of a solid social media strategy here.
SEO
Quality Search Engine Optimization (SEO) is a necessity if you want your business to get noticed. If you are competing in the same arena as big, national brands, you won't be able to afford to compete on targeted paid advertising. Making the most of your website and your content is a free, easy way to push your brand to the forefront in search engines. Adopting strong SEO practices will go a long way towards improving your website's performance and, correspondingly, your business'.
Feeling overwhelmed?
Take a deep breath. Pick an area or two to focus on to start and get your company out there. Any local marketing is better than nothing. When you are ready to invest in your digital brand, contact a local NJ marketing company and explore all the ways local marketing can help you.
If you want your local business to outperform the competition and reach the right people, then go with an agency that speaks your language. Contact CMDS, a local NJ Marketing Company that knows how to help New Jersey businesses.
* Bright Local Consumer Review Survey, 2014