So, you've decided that you need to launch a new website. The first steps are to figure out exactly what you need, how much you need and set a budget. But, for many business owners, setting a budget can be the challenging part. Determining the cost of a website is bit like figuring out the cost of building a house from scratch: neither are a cookie-cutter process. Essentially, it all boils down to how much work is involved, but many different elements can impact the overall price.
Let's break down some of the most common factors that go into web design pricing.
What Goes Into the Cost of a Website?
1. The Web Team
One of the most important components to a quality website is the team behind the build. While you'll likely pay more initially, working with a professional website design team who has vast knowledge and experience is key.
For brands, websites are the lifeline that leads to conversions. It's where most consumers form first impressions and it can mean the difference between someone staying on your site or going over to the competition. A good website plays a pivotal role in taking a customer from the browsing stage to actually making a purchase, so, it's important that it's done right the first time and no corners are cut along the way.
But it's not just about looks.
Businesses must also consider website strategy, branding, content creation, design layout, programming, coding, SEO and more. One small back-end mistake in your website design can cost more than just the time and energy to fix it. In addition, it can also negatively impact conversion rates and even tarnish your online reputation.
Regardless of the type of industry you're in or the overall goals of your website, CMDS is here to help you understand all the elements that go into building a website. We're an open, transparent Website Design agency and have been helping clients nationwide with all kinds of projects for over 15 years. We have a unique approach to what we do. With an in-house team of rock-star web designers, developers, digital artists, marketers, strategists, project managers, content managers and more, we get the job done right.
2. Behind-the-Scenes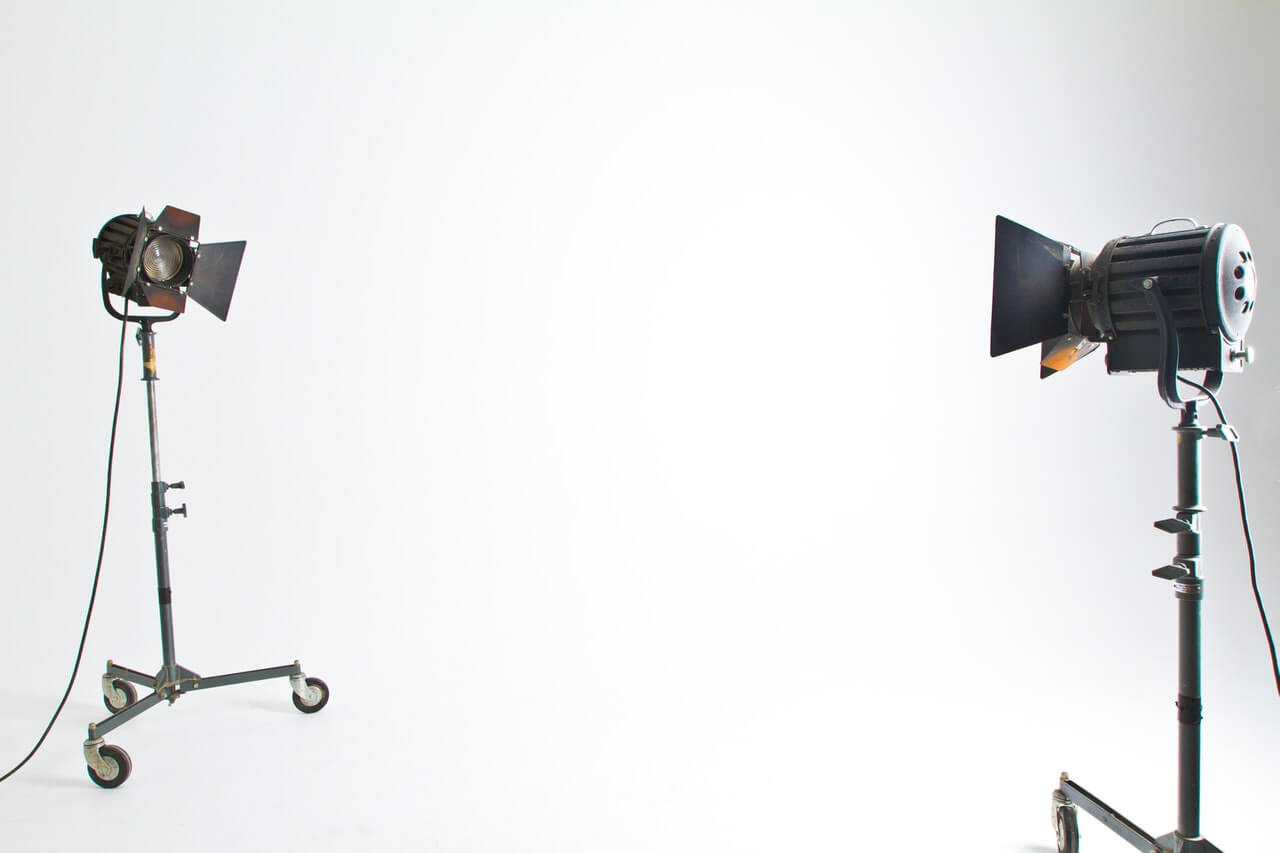 The right team can make or break the success of your project, but it's equally important that they have a reliable process. Every client's project is unique and we always treat it that way. But the steps we take are time-tested and deliver results. Take a behind-the-scenes look at our processes at CMDS:
We start with an in-depth questionnaire and kick-off meeting to get to know the client inside and out.
Based on gathered information, the website design team sketches out a wireframe.
Once the wireframe is approved, the designing stage begins.
Once the design is approved, we'll move onto interior page comps (usually one or two).
And once those interior designs are approved, the project moves to development.
The development team installs WordPress core and theme.
Front-end development takes the approved designs and turns it into HTML/CSS/JS.
Front-end development then works on adapting the designs to tablet and mobiles sizes, making any tweaks necessary to the overall design.
Next, the back-end development team comes in for any custom functionality. This is what makes the static HTML/CSS pieces into living, breathing, functional elements of the design and can include things like contact forms, user logins, search functions, blogs, social sharing, and more.
Compatibility testing is done across the board on desktop, tablets, mobile devices, all various browsers to ensure the site functions and looks good. Changes are made if any bugs are found.
Once the website is approved, it's migrated over to the client's hosting
Time for launch!
All of these steps attribute to the overall cost of a website. While some minor details are left out, it's a good overview to help you paint the picture of everything that goes into the build.
As you can see, the success of a website is much more complicated than listing out project details during the kickoff meeting and then diving in. Experienced website design agencies take a collaborative approach with the rest of the marketing team that includes setting goals, creating personas, strategizing, UI/UX testing, content creation, A/B testing and so much more. Ultimately, it comes down to creating a great user experience with relevant and useful information designed to guide customers seamlessly through the buying process.
3. Specifications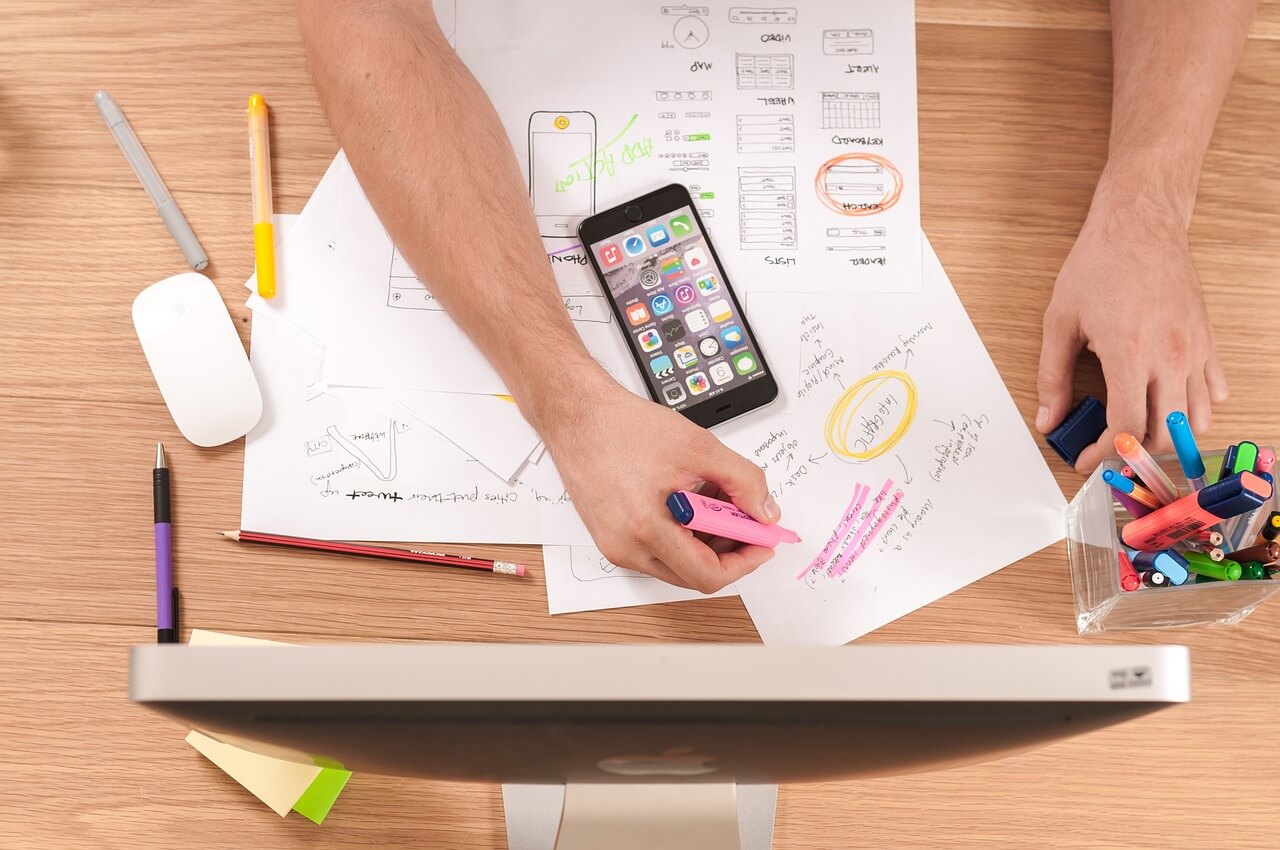 It's no secret that templated sites will always be cheaper initially. But, with a template, you get just that. If you need more advanced functionality for your website, such as managing inventory, scheduling or a registration system, you will need a customized solution. Whether you need CRM integration, web app, or custom functionality, a professional agency can help you determine the scope and price of the project.
Some common specifications that can affect the cost of a website include:
Domain name
Website hosting
CMS platform
Design and theme complexity
Type of website (business, eCommerce, blog, informational, etc.)
Number of pages
Content Management Systems (CMS)
Payments (PayPal, Stripe, etc.)
Analytics
Responsive web design
CRM integrations (Sharpspring, Salesforce, etc.)
Custom functionality
Server/hosting setup
Custom application development
Search engine optimization
URL mapping
Any extra features such as landing pages, multimedia creation, online chat, multilingual, backup, etc.
Another big factor in determining the overall cost is if the website is a redesign or a new design. If you're launching a brand new website, you can typically expect to spend more money than if it were redesigned….but not always. If the website redesign requires fixing a lot of bugs and messy code, it could end up taking more man hours to clean up than if the design started from scratch.
4. Maintenance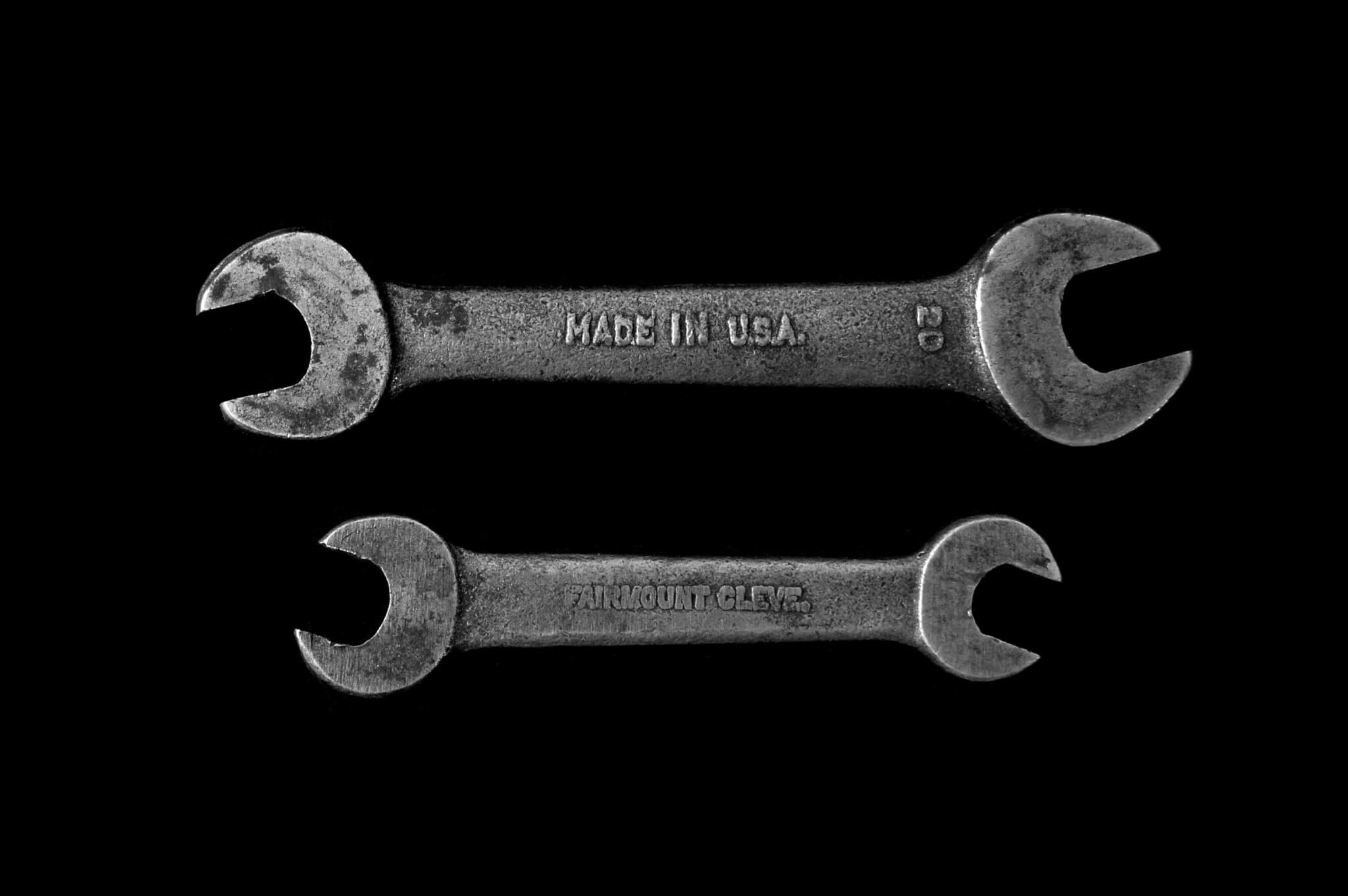 It's not enough to just build an awesome website, you have to keep it up and running smoothly, which is why post-launch expenses should also be factored into your budget. From website maintenance to content marketing updates, ongoing maintenance is essential.
Website Maintenance- Web maintenance is often overlooked, but could be the reason that businesses lose valuable clients (and don't even realize it). Regular maintenance ensures all website components are working correctly to ensure a quality user experience and that the appropriate GDPR privacy and security steps are taken. Additionally, the more your site is updated, the more it will drive organic traffic and boost SEO results.
Content- Relevant content is part of the foundation of any successful website and has a direct impact on SEO rankings. If you're launching a new website, you'll need professional copywriting for your pages. If you're redesigning an outdated site, most likely the copy will need to be refreshed and optimized. The amount of information you have will impact the number of pages you publish. The largest website we ever built had over 600 pages!
SEO- Did you realize that close to 90% of online users don't bother clicking beyond page one of search results? Search engine optimization is an ongoing technique that helps websites rank higher on big search engines like Google and Bing. It's about analyzing your brand and industry to unveil optimal keywords that we'll use to generate powerful content. But, it's not just about the words on a page, high-quality traffic also comes from link building, on-page coding, HTML meta tags, rich snippets, image optimizations and more.
Digital Marketing- Post launch, businesses must factor in the monthly maintenance costs as listed above. But to be competitive in today's market, they must also consider the cost for consistent marketing such as email campaigns, social media advertising, PPC, retargeting ads, etc. Because, without ongoing marketing driving traffic to your site, a website will just be a beautiful, yet lonely island sitting there waiting for people to visit. So, what mix of marketing services does a business need to stay competitive? And how much marketing does a brand really need to be profitable and maximize clear ROI? The answer to those questions, like building a website, really depends on the overall goal.
So, What Is the Average Cost of a Website?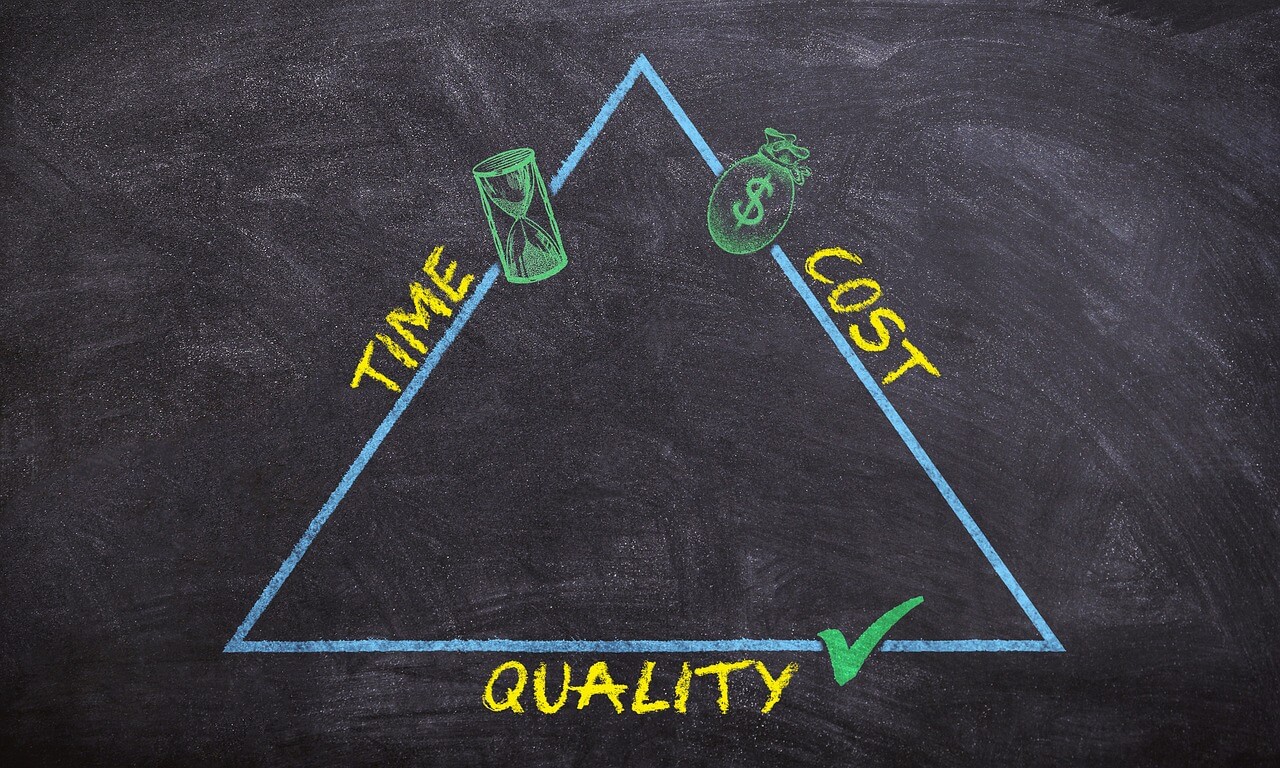 Depending on the complexity and size of the project, along with taking all of the above into consideration, we know you still want to see some numbers. Now, your next step is to find the right team to give you a quote.
What's next?
Got questions about how much you should budget for your new website? Let's chat about your goals and come up with a plan (and a quote) that fits your needs.
Need some ideas and inspiration for your new website? Check out our design portfolio to get a sense of what your site can become.