2017/05/22
2018/02/14
Instagram for Business: So Much More Than Selfies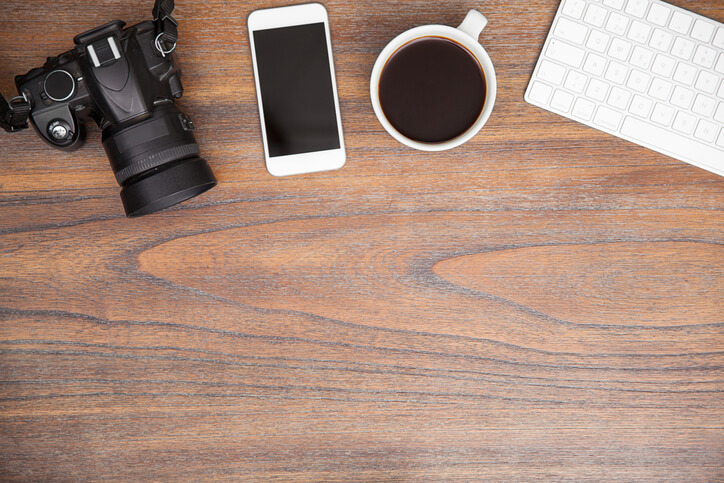 Instagram recently launched additional functionality and insights for brands on social media. Instagram for Business, which made its debut almost a year ago now, allows companies to create a professional profile on the popular social network and leverage analytics (among other cool features) within the application.
Have you upgraded to a business profile yet? If you're stuck using a personal profile for professional posts, it's time to step up your social game. Here's the lowdown on some of the fresh new functions available on Instagram and why brands should make the switch.
Reach Out and Touch Someone with Ease
Instagram's profile makeover now allows businesses to switch from a traditional (personal) account to their business profile with ease. Organizations using Instagram for business purposes can also now include critical contact information including a phone number, an email address and a physical address to make it easier for fans to reach out and communicate directly from the app.
Get the Insight Scoop
After upgrading to Instagram for Business, brands get access to all the inside scoop including insights on posts and analytics on their target audience. Instagram's Business Tools allow businesses to track some pretty powerful performance measures (like never before), including:
Impressions: Total times a post or story was seen.
Reach: Number of unique profiles that saw your post or story.
Website Clicks: Number of users that tapped a web link on your Business Profile.
Follower Activity: Average times that followers are active on Instagram on a typical day.
Video Views: Number of times a video was viewed for 3 seconds or more.
Saves: Number of unique accounts that saved a post.
"By viewing these insights, you can learn how to create more relevant content that resonates with your audience." ~Instagram
Dig into these stats to strategize what, when, and how your future posts should look like.
Connect Easily with Ads
To run ads on Instagram, business profiles first need a linked Facebook Page and a Facebook ad account. After that, it's easy to turn high-performing posts into Instagram ads and connect with even more customers faster than ever before. Like Facebook, you can select your target audience (or allow Instagram to suggest one for you), set a budget, length of the campaign and a catchy call-to-action. Voilà! Instagram ad complete.
Take the Shopping Game to A Whole New Level
Last year, Instagram invited about 20 businesses, including J. Crew, Kate Spade and Macy's to test out their new shopping functionality. Maybe you noticed? Since the initial Instagram Shopping trial proved to be successful, they've released the expansion to more brands.
Now, businesses can seamlessly take a customer journey from inspiration to information, to purchase, in just a few taps. And the best part is that when a customer taps on a certain tag within a shoppable post, they will have access to some key information to help them shop a product, including:
Image of the product
Description
Cost
Website link where they can purchase the product
Talk about taking your online shopping game to an entirely new level!
Get a Creative Edge- #InstagramOrBust
If you're not up and running with Instagram for business, it's time to start leveraging the customer connection, insights, creative advertising and shopping opportunities that this bit of online awesomeness offers. With features like these, companies of all sizes should be making Instagram central to their social media marketing efforts.
We'd love to hear what you're currently doing online and connect on how we can help you make the most of your social media, SEO and creative marketing efforts for your business.
Call the marketing professionals at 732-706-5555 to learn more.