2016/04/13
2018/02/14
30 Cool Things We Learned from TEDxNavesink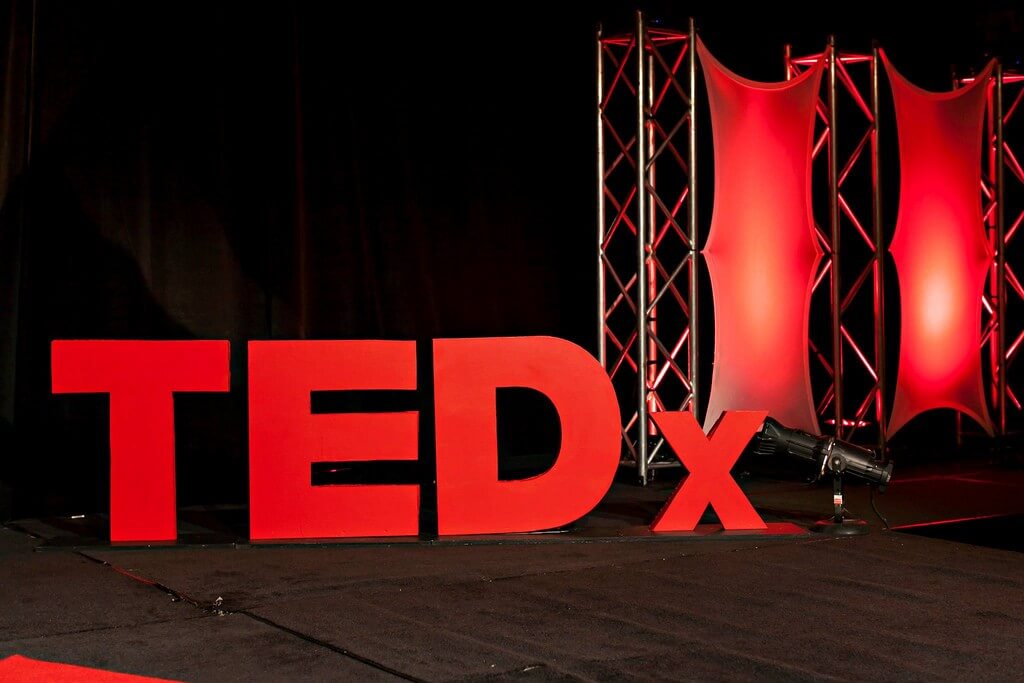 "We make love, we make war. We make a living, we make dinner. We make choices, we make mistakes. Each day, we make our own existence. We're all Makers. And Makers are the essence of creation." Recently, the CMDS team attended the TEDxNavesink conference: Makers, and it left us all enthused, energized and eager to make our own mark.
What is TEDxNavesink?
For the second year, CMDS has been a proud sponsor at TEDxNavesink. TED (which stands for Technology, Entertainment and Design) is described by Forbes.com as a "big deal" and an event that will produce the effect of an "intellectual adrenaline rush, like the feeling that rips through you after a significant accomplishment."
Forbes describes the "x" factor in TEDx are attributed to the organizers for selecting interesting themes, interesting speakers and interesting audiences. TEDx events take on the focus of a local community that concentrates on local voices "it's about simplified, authentic storytelling." In the spirit of ideas worth spreading, TEDx is a program of local events that bring people together to share a TED-like experience. At a TEDx event, live speakers combine with TEDTalks video to spark deep discussion and connection. These local events are branded TEDx, where x = independently organized TED event.
Ideas Worth Spreading
TEDxNavesink has made some serious growth in its first three years, and the theme of this year's fourth conference is — quite appropriately — "Makers." These remarkable TEDx organizers and stellar lineup of speakers make for one inspiring Saturday afternoon leaving us full of ideas worth spreading.
Here are our top 30 quotes from the 2016 "Makers." Enjoy!
"There can be more than one beginning and one ending to a story." – Eileen Huang
"People aren't happy with the cookie cutter industry. More and more we're building things ourselves." – Benjamin Heckendorn
"Finding your passion can help you find out what works and what doesn't." – Suzanne Tick
"Creativity can heal open wounds. Creativity has the power to transform." – Suzanne Tick
"Big things have small beginnings." – Jay Bhatti
"The only thing that can't be taken from you is your education." – Michael Paoli
"Somethings need to be made… Like my abs." – Vinnie Brand
"A blank page isn't just a piece of paper. It's of a higher conceptual order. Nothing like it exists in nature." – Rinde Eckert
"Erase the slate for a moment and look at the world with fresh eyes. What is the character of my witness and how can I see better?" – Rinde Eckert
"If we make everyone else look crazy, will we look more sane?" – Rinde Eckert
"Own your future. What we tell ourselves is the story of our lives." – Kevin Ryan
"Life isn't about falling down, it's about the art of rising up again." – Kevin Ryan
"Try one new thing each month and step outside your comfort zone. Escape the fear of the unknown." – Anna Zhang
"When was the last time you tried something for the first time?" – Anna Zhang
"People like gritty but they don't like disgusting. So we cleaned up Asbury Park." – Gary Mottola
"Put on your big girl pants and "just do." – Dina Long
"Leadership is not a mystery. You don't have to be a superhero. Anyone can be a hero in any circumstance." – Dina Long
"When your landscape becomes unrecognizable, the only thing you can control is your mindset." – Dina Long
"I'm inviting you to consider making a difference. Don't wait for circumstance to choose you. Just do." – Dina Long
"How do you get over hurdles? You have to make your own path." – Maureen Langan
"Comedy can make us think, feel and make us more connected." – Maureen Langan
"Nature has superpowers for us. The more you get, the better you'll feel." – Florence Williams
"Time outside in nature can help us become more creative." – Florence Williams
"We all thrive on acknowledgement. Praise & recognition are critical to a relationship's success." – Andrea Syrtash
"You can't have intimacy without vulnerability. True in life & true in business. We invest in relationships with people we trust." – Andrea Syrtash
"People want to be challenged not changed. Be challenged to be better versions of yourself." – Andrea Syrtash
"Sweat the small stuff. Small moments build connections. Consumers notice the details. We need 5 positive reactions to negate just one negative reaction." – Andrea Syrtash
"Make genuine relationships; find meaningful ways to engage people." – John Stepper
"Letting yourself be seen is the bravest thing a writer, or anyone, can do." – Melissa Febos
"Life is what you make it. Make your mark." – TEDxNavesink
(Brand) Makers
This conference wasn't just about listening to interesting facts and inspirational speakers but more about embracing the process of how every innovation begins with a question followed by a belief to make that something happen. If you haven't had the chance to attend a TED conference, just take a few minutes (they're only 6 minutes per speaker) to watch one or two TED talks online. It's not every day that you get to sit down, relax, and listen to inspiring stories that could just possibly change your life for the better.
Whether you are looking to change (and strengthen) your existing brand or make a new one, we help to create experiences for people that engage them with your corporate brand. Talk with our brand managers today about strengthening your company's corporate identity. Because that's what we do. We're Brand Makers.