Corporate Identity Power.
Experiences + perceived value = your brand.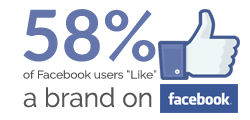 Whether you are looking to strengthen your existing brand, or launch a new one, we help to create experiences for people that engage them with your brand. By learning the inner workings of your business, we are able to develop branding and messaging strategies that establish the fundamental core of your business image.
What does your client-base say about your brand? How do they relate to it? How do your messages make your prospective buyers feel? Your brand identity is a relationship between your company and your clients, and no one understands that relationship better than CMDS. Our team has years of experience working with companies to mold their identity and provide a platform for a positive client relationship.
Talk with our brand managers today about strengthening your company's corporate identity.