2018/05/14
2018/05/16
Is Web Maintenance for Ecommerce Sites Really Necessary?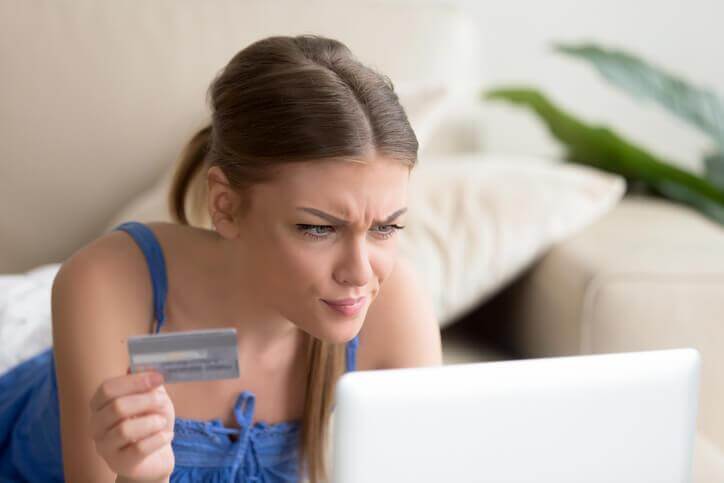 Spoiler alert: YES. The first step to successful ecommerce businesses is a polished website. Representing a brand in a split of a second, a website plays a big role when it comes to leaving the right impact on a customer's purchasing decision. However, it's not only about designing a fancy website with cool graphics. In order to keep estores fully-functional, engaging and up-to-date with features and content, web maintenance for ecommerce sites is a must.
Unfortunately, maintaining a website is one of the most neglected practices in ecommerce.
And, we hear it a lot. Many business owners reach out with questions about web maintenance for their ecommerce sites.
So, to help you understand why it's so darn important, our team of web maintenance gurus have compiled some of our most commonly asked questions below.
Commonly Asked Questions About Web Maintenance for Ecommerce Sites
Question: What can happen to my ecommerce site if I don't schedule web maintenance?
Short Answer: More than you want to ever experience. All websites need maintenance to ensure security.
It's just not realistic to build a website and then never look at the back-end again. A business website should have a captivating design, but more importantly, it needs to be maintained for security reasons.
Some common security threats for ecommerce sites that could compromise the ability to conduct business include:
Risk of unauthorized access
Compromised data
Phishing scams
Getting hacked with rogue or malicious code
Site going offline
While some ecommerce sites are on platforms which are maintained on a global level, essential maintenance should still include server-related tasks like regular CMS updates, website plugin updates, regular backups for recovery, ssl, setting up new domains, redirects, etc.
If you want to ensure business continuity and avoid possible revenue loss, you must lean on the professional web maintenance professionals who can fix bugs and other urgent issues fast!
Question: So, if I miss web maintenance for a few months, how much harm can it really do?
Short Answer: A lot. It could cost you current and potential customers.
Think about it from the perspective of your customers. What if someone came across a killer deal displayed online, only to find out the coupon code was long expired. After the initial feeling of frustration stirs up, customers might get the notion that you're no longer in business or that you simply don't care enough to make updates.
Ouch. Both scenarios sting a little.
Instead of slacking on web maintenance, build trust with new customers and keep your current fans happy with up-to-date website content and inventory.
Question: How does web maintenance affect site traffic flow?
Short Answer: In many ways. Most importantly, if search engine rankings matter to you (and they should), you need web maintenance.
Google bots love fast, error-free sites that are regularly maintained so they can index fresh content. Every time an ecommerce website is updated with best SEO practices, those search engine bots will boost the site's ranking.
Keep your site updated with day-to-day changes such as:
Swapping out promotional banners
Holiday notifications
Adding new pages
Removing products
Inventory updates
Setting up gift cards
On the flip side, if a website is left stale with outdated and irrelevant content, those SEO hungry search bots will quit crawling, which can lead to a loss in traffic.
But check this out, web maintenance is so much more than keeping content fresh…which leads us to the next question.
Question: Can web maintenance for ecommerce sites improve sales?
Short Answer: Definitely. Web maintenance has a lot to do with customer experience, which can directly impact sales.
Most ecommerce website maintenance consists of visual and functionality improvements. Not only will fresh content and product updates increase traffic to your site, but can improve shopping cart conversions, too.
With the right kind of website maintenance, you can reduce cart abandonment due to notorious things like:
Confusing navigation
Long checkout processes
Hidden costs
Expired promotional codes
Inaccurate product information
Question: Ok, Ok…I get it. I need web maintenance. Can I just use an autopilot maintenance service?
Short Answer: No, not if you want to grow your business.
Autopilot web maintenance can end up doing more harm than good. It can leave you without access to track site performance or able to respond to customers in a timely manner. Not only that, but autopilot web maintenance can leave ecommerce sites vulnerable to hacks.
And, if the Google bots get wind of malware from your site, forget about being indexed.
Websites should evolve with technology, your brand vision and customer's needs. Business owners need to ensure ecommerce sites are flexible enough to grow with these changing needs such as being compatible to different devices like smartphones, tablets, laptops and desktops.
No autopilot service can deliver on that kind of level.
Question: How am I going to find time for all this?
Short Answer: You don't have to. (That's why we're here!)
Regular web maintenance is very important, but as an ecommerce entrepreneur, you're probably strapped for time. Not only that, but your experience is in your own industry…not necessarily web maintenance. And that's ok.
Because we are.
When it comes to web maintenance for ecommerce sites, only an established website design and development agency can provide you with the experience and guidance you need to troubleshoot all your web problems.
We've Seen It All. We've Fixed It All.
Here Are Some Client Examples of Web Maintenance for Ecommerce Sites
A WordPress – Woocommerce Client
Because woocommerce is built on wordpress, it involved the same type of regular maintenance as a wordpress site.
In addition, we made occasional visual updates.
A Volusion Client
We used their maintenance time to slowly make impactful visual changes to their site.
We have redone their entire homepage.
We redesigned their product page.
We will be converting their product category pages so they don't have to use a PDF.
All product pages will receive slight tweaks.
A Big Commerce Client
We made significant visual changes to their website.
We will be using their maintenance time to install, configure, and style a new theme.
This allowed us to give the site a refreshed look and some additional functionality without too much development work.
A Shopify Client
We completely revamped their website with maintenance time using a new template.
We added some new functionality, like different types of filtering and sorting on category pages.
We assisted the client with various web tasks and taught them how to accomplish certain things on their own in the backend.
A Squarespace Client
We reorganized their existing products and categories.
We added new products and categories.
We updated category pages to all be uniform.
We updated their newsletter emails.
CMDS Web Maintenance for Ecommerce Sites
CMDS can help you keep your estore site up-and-running and grab that precious customer the moment they land on your site.
Whether you're setting up a website for your local estore or running a nationwide chain, our professional web maintenance for ecommerce sites will keep your site updated 24/7. Sit back and relax- give us a shout to learn more about our in-house website maintenance services.