Instagram Best Practices
Published Jul 23, 2018

Chris Mulvaney is the CEO of CMDS. I make things... I'm the creative entrepreneur with passion for (re)making brands and inventing solutions to problems no one knows exist.
---
Welcome to the wonderful world of the world wide web (try saying that three times fast) Yeah, neither can I. At any rate, it's the place where the only rule that never changes is that everything always does.
Especially when you're trying to maximize the potential of an app for your business.
Take Instagram, for instance. It's changed a lot lately from business profiles, to videos and stories…
So what's the best way for your business to keep up in the ever changing, never ceasing to evolve world of Instagram?
…I don't know– make a list, I guess. SO HERE IT IS!!!!
Four "T's" for Instagram Best Practices
The 4 "T's" for Instagram Best Practices and making your account the best it can be for the rest of your life… or, at least, until everything changes… Again.
The Trash
The Technical
The Tactical
The Tribe
TO BEGIN WITH– or perhaps it's better to say before we begin: It's always best to take out…
Instagram Best Practices: The Trash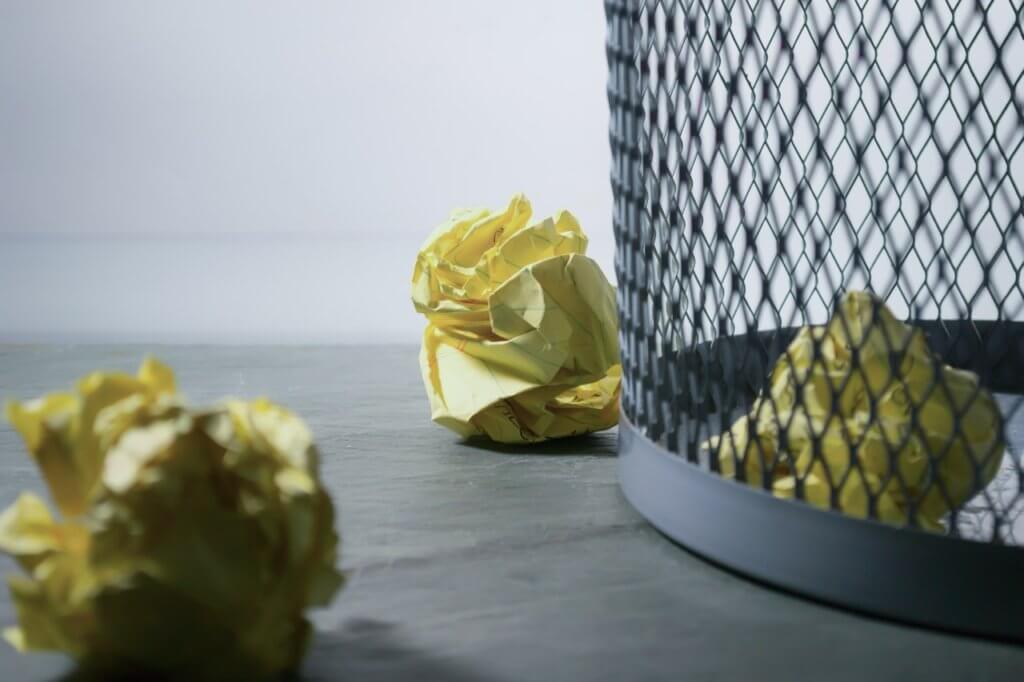 When talking about trash on Instagram, I'm referring to the abominable use of Automated Instagram Growth Apps and Instagram bots. Now, I don't mean to come off preachy, but– actually, I totally mean to come off preachy.
You people are lame. You know who I'm talking to…
Seriously, guys? Automating relationships? Bad form. It's called social media…#social.
Yes, we'll be talking about hashtags later on at length, but for now…
Back to the culprits. I know you think that the best practice on Instagram is all about having a ton of followers, but that is, in fact, the by product of the best practices.
The Goal should be Transparent Authenticity.
And here's the part where I get really preachy. We should, all of us, be conducting ourselves, not just on social media but in every aspect of our everyday lives, in such a way that we are authentic and transparent.
So great– now you've got the instagram bot working. It's spamming likes and followers and, yes, your numbers increase. BUT, does anyone actually know you? Are they interested in you?
No.
So tell me Oh-Lame-One: Who are you influencing? Who is buying what you're selling?
No one… because lame.
The same goes for Engagement Groups.
The following is a reproduction of an actual (not really)
conversation of lame people on Instagram:
Lame Guy 1:
"Hey, let's start a group and I'll like everything you post
and you'll like everything I post. And we'll follow each other and our numbers will increase and no one will know how lame we are."
Lame Guy 2:
"Awesome, but what if your content has nothing to do with my content? And what if we have nothing in common, neither in our interests nor our businesses or anything? Won't that be lame, Lame Guy 1?"
Lame Guy 1:
"No, because people on the outside of the group will see our numbers and they'll think we're totally awesome when, in fact, we're really lame. (insert maniacal laugh here)  Long Live Fake People!"
Okay, 'nuff said about that…. Let's move onto the rest of our Instagram Best Practices list.
Instagram Best Practices: The Technical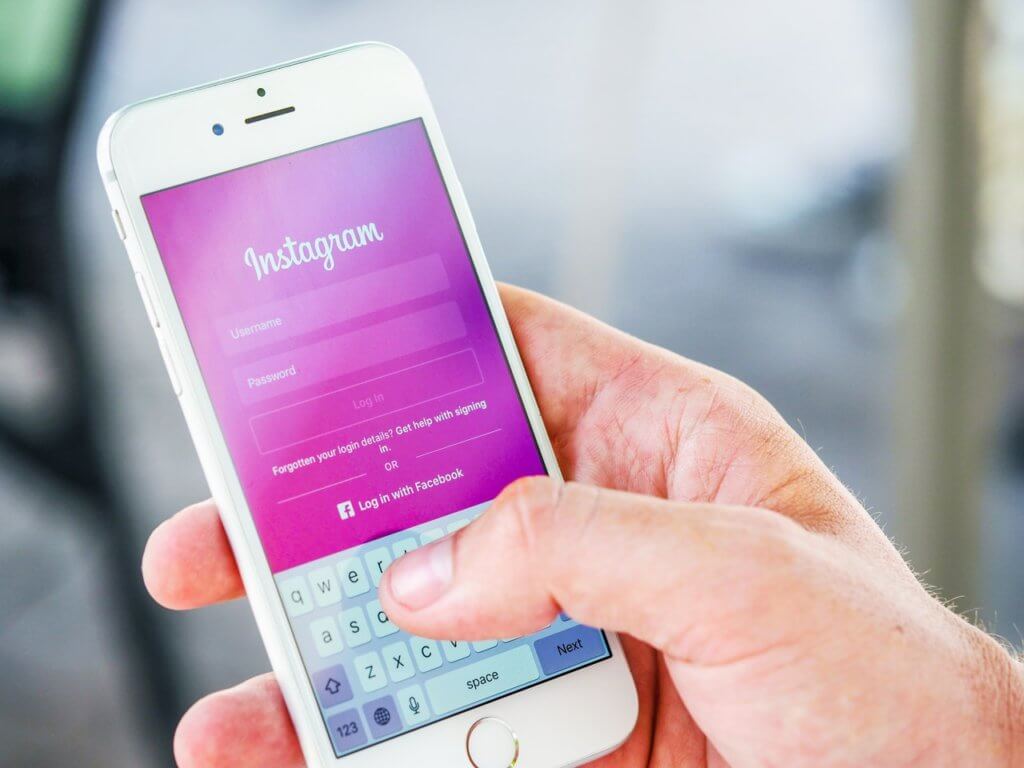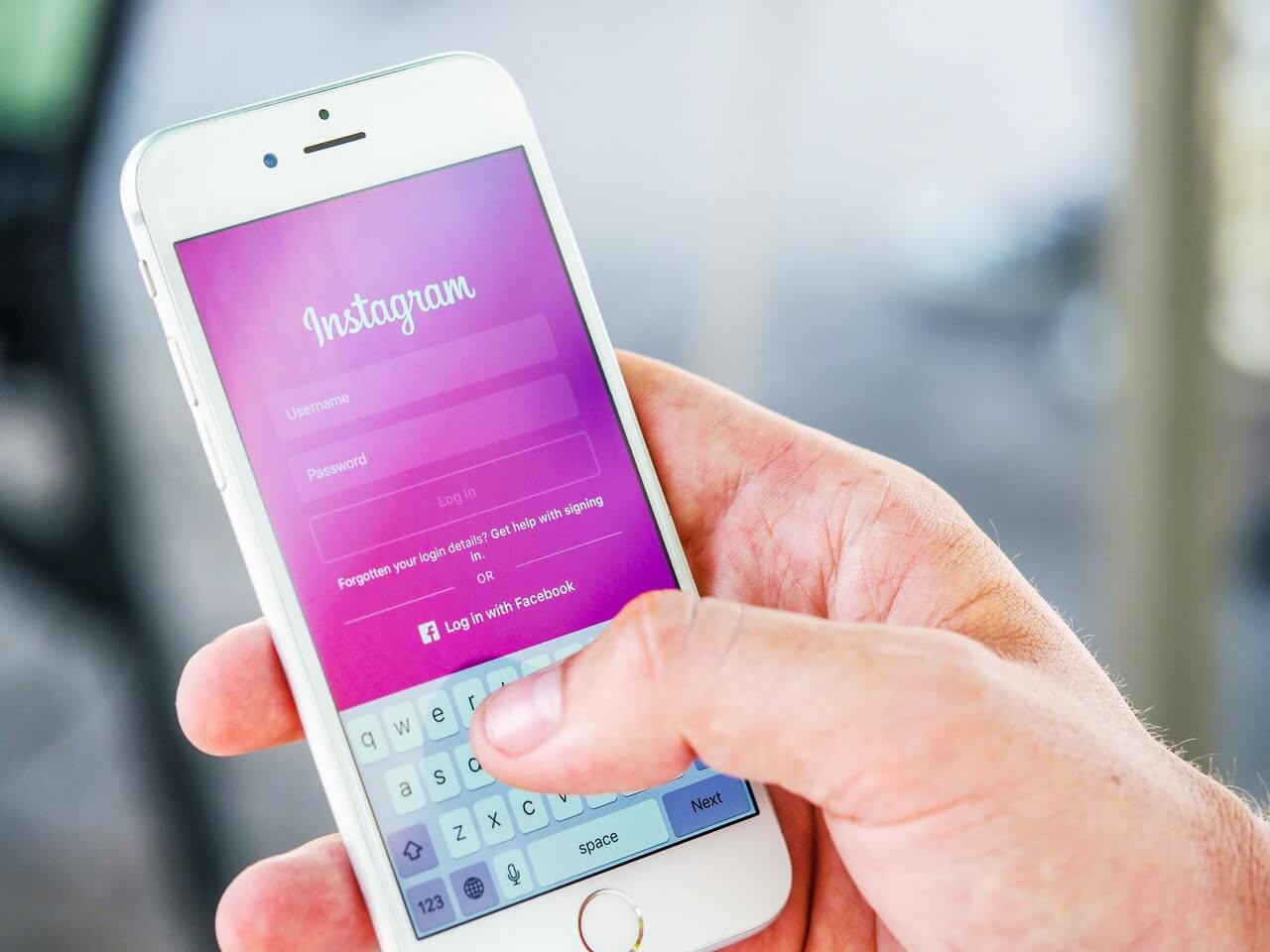 Let's get ready to get ready!
I know you're all anxious to get into some of the deeper content on this list but there is a little housekeeping that has to take place first. We've taken out the trash, now we have to set the table… so to speak. (Thus ends the kitchen metaphor)
First, if you're using Instagram for business purposes and still using your personal profile, what are you waiting for?
I know this seems self apparent to many but you'd be surprised how many people I come across that still use their personal profile, instead of taking the few seconds it requires to create a business profile. Instagram's business profiles have access to features like Instagram Insights, better contact information, Instagram Ads and more.
"Instagram's profile makeover now allows businesses to switch from a traditional (personal) account to their business profile with ease. Organizations using Instagram for business purposes can also now include critical contact information including a phone number, an email address and a physical address to make it easier for fans to reach out and communicate directly from the app."

– CMDS
So before we go any further, switch your account over to a business profile now…. I'll wait….. Okay, now we're ready to discuss best practices for setting up your Instagram profile. Let's do this thing!
Profile Picture – Don't be a lame guy. Choose a professional looking profile pic. Don't ever forget that Instagram is first and foremost a visual medium. You need to leverage anything that makes your profile pop and stand out from other users.
Profile Name – THIS IS DIFFERENT FROM YOUR USER NAME. Here is where you will put the type of business you're running. This is not necessarily your business name. You have to think about what other users will be searching. They won't be searching for your name or the name of your business because they don't know you, yet. They will, however, be searching for the type of business or service you provide.
Description – Use this space to describe who you are and what you're about. This isn't a space to write your resume'. Just a few short sentences, maybe with the strategic use of emojis. Be short, simple and to the point of who you are and what you're about. Bing Bang Boom.
Links in the Bio – At the bottom of your description, add a link to another page, a video, maybe a promotion or anything pertinent to you at any given time. Remember, you only have a few seconds to make an impression on someone. A link in the bio is a great way to move a potential customer off your profile and into the content you want them to see.
Okay, Now that we've set up your awesome business profile, it's time to move on to another "T" in the continuing saga of the 4 "T's" for Instagram Best Practices. Our next "T" is…
Instagram Best Practices: The Tactical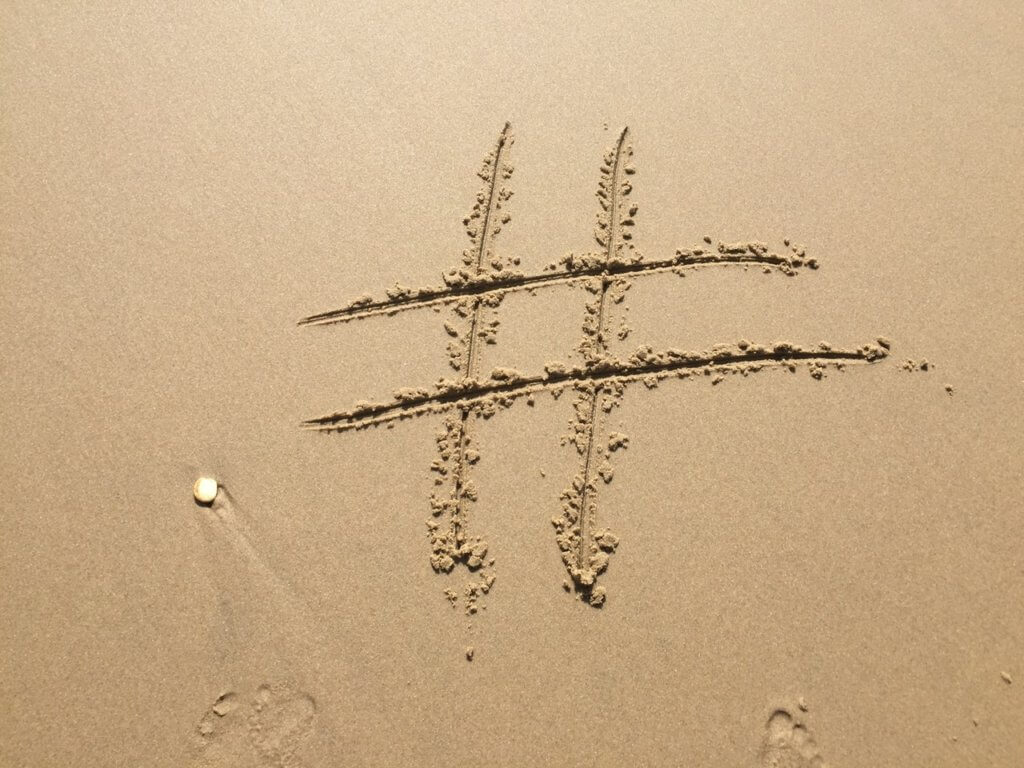 Question: What kind of tactics do you use to engage your audience and grow your following?
Answer: If you ain't using Hashtags on Instagram, you're doing it wrong.
#Hashtags and mistakes with
Hashtags…
Wait, aren't hashtags dead?
No one uses them anymore. Not on Facebook, not on Snapchat.
All true, hashtags aren't really in use anymore except on Instagram where they reign as the undisputed champ to this day.
Hashtags are still the best way for your content to reach new users and also connect with new followers.
The problem with hashtags is that they clutter up your feed and just look ugly.
Here's the rule on Instagram; you can use up to 30 hashtags per post. Now whether or not you should use all 30 per post is something debated.
As one Youtuber put it, "If you have 30 chances to win a million dollars aren't you going to use all 30?"
Ummmm— I guess that makes sense for a million dollars. However, I've done the research and up to this point, not one post on Instagram has afforded anyone a million dollars.
So if you want, you can use all 30 hashtags, but you do run the risk of just being flat out annoying.
Some say to use no more or less than 5 to 7 hashtags on a post. Statistically, using more than 11 hashtags has the best results.
So there you have it. You can use all 30 hashtags if you so choose and run the risk of overdoing it and cluttering up your posts. Keep in mind it's a visual medium. Or you can use 5 to 7 as others recommend. Personally, I wouldn't use less than 10 per post.
All that being said, never attach your hashtags to your post, because it's really ugly. Rather, the best practice is to add your hashtags in the comments section beneath your post. You're going to get your best results that way.
Another mistake that violates Instagram best practices occurs when people attempt to 'invent'
their own hashtags. This is like Gretchen from Mean Girls trying to make 'Fetch' happen.
"Gretchen, stop trying to make fetch happen. It's not going to happen."
In the same way, stop trying to make your private hashtags happen. It's not going to happen.
Besides, Instagram will actually suggest an appropriate hashtag for you to use that will automatically associate your post with other relevant posts to your topic. If nothing else, use the suggested hashtag Instagram offers.
Further and perhaps even better, you can download an app to your phone that will help you associate the perfect hashtag for your image and help you grow your following. Ubersuggest and Focalmark are two really awesome apps that can help you choose the perfect hashtag.
In the interest of Instagram's best practices, keep a good balance between relevance in your hashtags, keeping in mind both the image and the overall content associated with your business, services and don't forget the location. This will ensure that your posts are continually seen by local customers seeking the products or services you provide.
And now, finally… the final "T".
Instagram Best Practices: The Tribe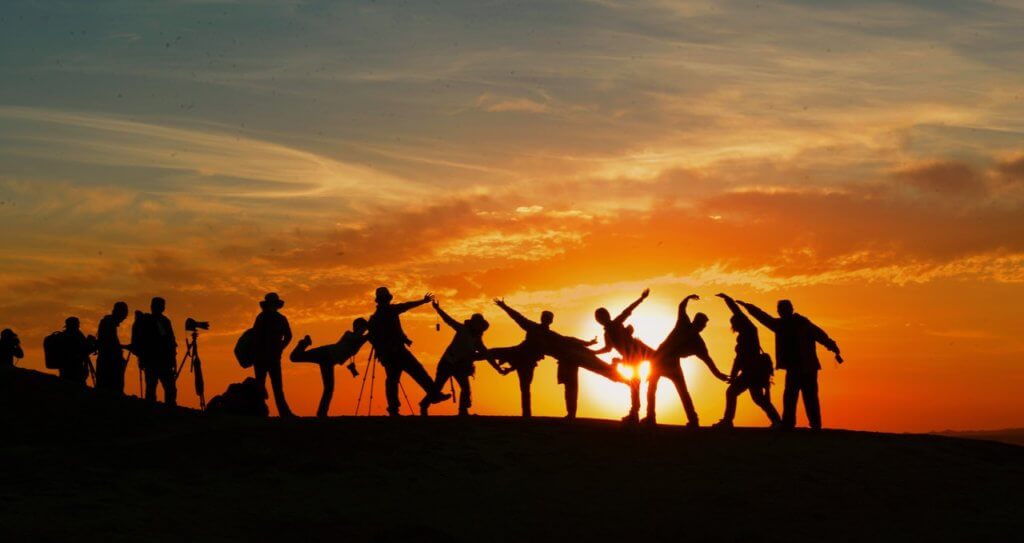 This is the core of what it means to be an influencer on any social media platform. Building your Tribe.
It doesn't happen by chance. There are no bots or apps to buy. You can't automate spam to reach this goal. This is the part where you create authentic and creative images and content over and over again.
Consistency can't be stressed enough. Twice daily is optimal, but in rhythm with your tribe.
In other words, if the tribe you're reaching is school teachers, it's probably best to post before 6 am. That way most teachers can catch your post before homeroom. Then, later, anytime after 3 pm. School is out by then and the faculty has time to get home and see your next post.
Instagram is first and foremost a visual image medium. Therefore beautiful and captivating imagery is key…
But authenticity is king.
But how can I be authentic using an image?
Is it your image or just stock photography? Is it overly staged or something captured in a moment of awesomeness? Does the image get you excited not only to observe but to share with your audience?
That's the authentic image you're looking for. That's how you build your tribe.
Your tribe will get it. They're going to respond to how you've developed your brand identity, your consistent and recognizable aesthetic. They'll be captivated with your color palette and photographic style.
"Having a clear visual strategy is key to standing out – you should ensure that you're aware of image composition best practices and examine which types of layouts and formats work best within your niche.

More than that, the wider theme of your visual style should also stand out, with a consistency to your posted images, through the colors you use, the filters, and – if you use them – text overlays and the like."

– Andrew Hutchinson
Conclusion
You can have all of the above: a perfect business profile page, the perfect number of hashtags per image and even over all Instagram best practices perfect…
If you don't have your brand identity down, if you don't know who you are, you'll never be an influencer and you can't build your tribe.
So, who are you? What do you have to say? What do you want people to see? Or better still, to what kinds of beauty are you opening their eyes?
If you have no answer, you haven't nailed down your identity and probably haven't had a lot of success at building your tribe… yet.
"Be true to you and the right people will show up." – Alana Sheeren
This is the part where you become fearless, where you dig deep and realize that you do have something unique to share; something unique to say… maybe even something unique to reveal.
The problem is… only you can share it, or say it… or reveal it.
Focusing on your tribe– revealing creative, captivating images, and on great content, will grow your influence better than anything else. So what are you waiting for?
It's time to start leveraging your Instagram with best practices for connections, insights, creative advertising and growth opportunities. Learn what works best for you.
Rid yourself of the trash, move past the technical aspects, get your tactics in place and build your tribe.
We'd love to hear what you're currently doing online and connect on how we can help you make the most of your Instagram Business Profile. We can also help with creative marketing efforts for your business. Contact the marketing professionals at 732-706-5555 to learn more.