How a Social Media Agency Can Help Cosmetic Dentists Attract the Right Clients
Read Time 9 mins Published May 11, 2022

Chris Mulvaney is the CEO of CMDS. I make things... I'm the creative entrepreneur with passion for (re)making brands and inventing solutions to problems no one knows exist.
---
Are you a cosmetic dentist looking to attract more clients? On top of that, are you tired of trying different advertising methods that fail to deliver? Perhaps you've tried flyers and billboards but met with no success. Or maybe your tv ads have yielded no results.
Do you know that social media can fulfill that need and so much more?
Have you used social media to promote your cosmetic dental practice in the past? Or have you always wanted to but don't even know where to start?
Whichever category you fall in, this article will explain how social media can help you grow your business and attract all the right clients.
Dental marketing is in an ever-evolving state, especially over the past couple of years. Decades ago, cosmetic dentists used flyers, billboards, and tv ads to promote their practice. But now the game has changed.
Society has changed a lot since then, and marketing strategies have had to adapt to keep up. The majority of people now use social media, and that's where they interact with ads the most. So, billboards and flyers, which worked years before, are now rendered almost useless compared to all of today's new social media platforms.
So what now?
We highly recommend that you evolve and adapt to the current digital marketing trends in 2022.
The hottest digital marketing trend for cosmetic dentists is, without a doubt, social media. Why? Because just about EVERYONE is using it. It doesn't matter what your target persona is. We're pretty sure you can find them on a social media platform. You just need to know where to look!
But, we're getting ahead of ourselves! The first thing you need to know when talking about social media is why it's important to you as a cosmetic dentist, and what it can really do for your business.
So, let's get started!
Why Cosmetic Dentists Should Care About Social Media
Why Cosmetic Dentists Should Care About Social Media
It doesn't matter if you're a cosmetic dentist just starting out, a small dental practice, or a large chain, social media can help your business grow. Well, with a good social media strategy behind it, that is.
Are you unsure if social media would actually help you attract more clients?
What if we told you that the average user spends about 147 minutes per day on social media? People are so accustomed to checking social media that it's really become a habit.
Think of all of the prospective clients on social media who are looking for a cosmetic dentist but don't even know where to get started.
You are losing hundreds, if not thousands, of potential customers by not being on social media.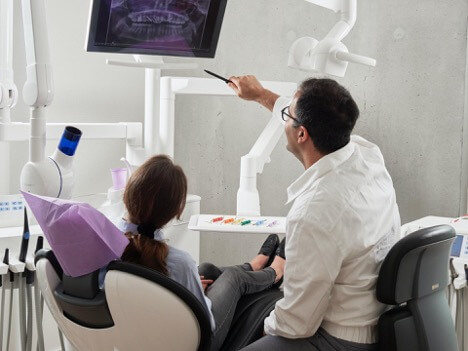 As a cosmetic dentist on social media, one of your biggest strengths is that people understand the importance of healthy teeth and good dental hygiene. They know that taking care of their teeth and making sure they look good is vital.
This means you don't have to try as hard to convince them that your services are worth their time. They know that their teeth are a very important part of their body and that they should look and be healthy.
If you've been on social media recently, you've probably noticed that it's still hard to get people to notice you.
That's because having a social media account isn't all that is needed for you to be successful. There needs to be something unique about you.
You need something that helps your business stand out from the competition. Otherwise, why would they call your office to schedule an appointment when there are literally HUNDREDS of other cosmetic dentists to choose from?
That being said, the only way to stand out, especially in the medical industry, is by explaining everything in a way everybody can understand. Using complicated terms that only cosmetic dentists know will not entice prospective clients or make your business look good.
All it will do is confuse people who are looking for a service like the one you provide. The last thing you want is to lose a customer because your posts weren't clear enough.
A social media agency can help shape your ideas in a way that is easy for consumers to enjoy. An agency worth its salt knows how to market your cosmetic dental practice in an easy and effortless way, taking the pressure off you. You can rest assured that they'll create engaging and easy-to-understand content for your followers.
With all of that being said, your business NEEDS to be on social media. Moreover, you NEED people to understand why your cosmetic dentistry services are the best for them.
What Are The Main Benefits Of Social Media?
What Are The Main Benefits Of Social Media?
When thinking about social media, there are a lot of benefits that come to mind. But, for cosmetic dentists, these are by far the best ones.
Increased Exposure To Potential Clients
For cosmetic dentists, the most important benefit of social media is the large number of people you can reach with your posts.
Decades ago, when billboards, flyers, and tv ads were the main way to market your business, you were at the mercy of luck.
Why? Because you couldn't target specific people. Nowadays, with social media, a cosmetic dentist can target their ideal customer in an easier and more efficient way.
No need to guess whether or not the ideal customer saw your post or not. Social media eliminates all of the guesswork and provides you with raw metrics you can check daily.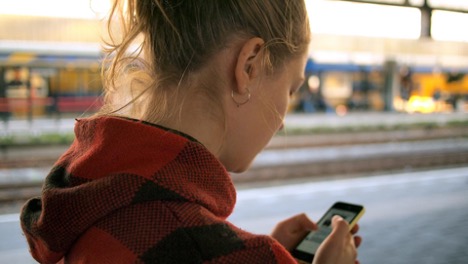 When you consider that social media has 4.65 billion users worldwide, you start to understand why having a business presence is so important.
This might cause you to wonder: "Is it even possible to target users that live close to my cosmetic dental practice?"
Absolutely! With a geo-location tag on your posts, people will instantly know where your dental practice is located and how to get there.
This will save them a lot of time because they can instantly go instead of waiting for you to give them the directions through a phone call or a message.
But you need more than just geo-location for social media. You need good content that hooks people as well!
That's where a social media agency can come in and help you. They are able to create content that gets users invested in your accounts and willing to know more about your business.
A social media agency can also create a strategy and show you everything that your business should do on social media if you want it to grow organically.
Another huge benefit of social media for cosmetic dentists is that scheduling an appointment is as easy as it's ever been for prospective clients.
With the information you provide on your social media account, they can quickly visit your website, call you, or even DM you and chat with you there.
This eliminates a lot of the effort on their part to schedule an appointment. They can now connect with you in less than five minutes.

Clear Explanations
Another great benefit cosmetic dentists have with social media is that they can display the services they offer in a very detailed way. Now their potential patients can figure out exactly what they want before scheduling an appointment.
We're certain you've had at least one patient that scheduled an appointment without completely knowing what they wanted.
With detailed posts and stories on social media showing what you offer and what you do for your patients, they'll be able to understand what they really want before they make an appointment.
Cosmetic dental services can be complicated to explain, especially when there are so many details to cover. With social media, you have a great place where you can explain the ins and outs of your services to prospective clients.
You can explain in-depth the importance of the most popular cosmetic dental procedures to your followers.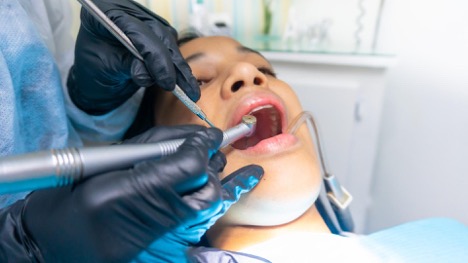 You could even do livestream sessions where you explain and answer any questions or doubts a prospective client may have.
This will give them a lot more confidence to go to your dental practice to get a procedure done. And, they can see the results of real clients, which further increases their trust in you as well as ramps up your credibility.
The beauty of social media for cosmetic dentists is that there are lots of different strategies and ideas you can use to both attract customers and gain the trust of your followers.
Now that we talked about the best ways social media benefits your cosmetic dental practice, we need to talk about which social media platforms you should be on.
All of this work is for nothing if you're on the wrong social media platform. After all, you want to be where your target persona is.
What Are The Main Social Media Platforms To Post Content On?
What Are The Main Social Media Platforms To Post Content On?
There are lots of social media platforms out there for cosmetic dentists, most of which you probably already know by now. While you can post on every single one of them, there are some where you have a higher chance of attracting clients.
Let's explore the social media platforms you should be posting on right now.
Facebook
Facebook is the biggest social media platform out there, hands down. This means that you have a greater chance of finding potential clients.
Another good thing about Facebook is that you don't have to create a personal profile and name it after your cosmetic dental practice. Instead, you can create a business page separate from any personal accounts.
This lets you customize your page, so people checking the page out can know when you're open and where you're located. You can even add a button that can give them your phone number or lead them to your website.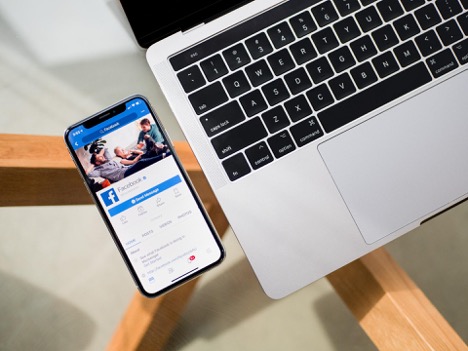 Facebook is one of the best social media platforms when it comes to sheer customizability. You can make it easily accessible to anyone.
Instagram
Instagram is one of the most active social media platforms right now, especially since Reels are so popular.
While Facebook is all about customizability, Instagram is designed to make it easy for people to consume content and check your profile.
This means you can create detailed posts about what each service is about and how it can improve your potential customer's life.
With the release of Reels, you can also make short clips that are fun and trendy. It takes some creativity, but we've seen some accounts blow up after they created content with a unique take on a current trend.
TikTok
Last, but not least, we have a social media platform you might have not expected to see here when you started reading this article.
While TikTok has mostly been seen as a younger and very casual social media platform, it has an insane amount of reach when used correctly.
Going to the dentist doesn't have to be serious and boring! It can be fun, interesting, and funny, if done right.
All of this goes perfectly with the platform's idea. You want to make sure you entertain people with your content.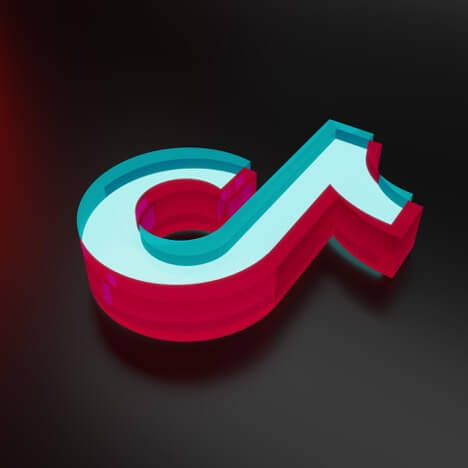 What a Social Media Agency Can Do For You!
What a Social Media Agency Can Do For You!
While we talked about the three most important social media platforms for cosmetic dentists, the truth is that there are a lot more! But creating more accounts means making more work for you when you're already busy enough. You're running a dental practice, after all.
We understand that while social media can be a driving factor for your business growth, your patients are your priority.
Considering all of this, you might not even be able to post as consistently as you'd like.
Creating a social media marketing strategy and applying it effectively can be a daunting task. But you don't need to do it alone. You need someone who can guide you and explain all the changes you need in an easy-to-understand way.
This is why hiring a social media agency for your cosmetic dental practice is your best bet.
With the right social media agency, you can work with people who truly know what they're doing. These types of agencies offer an array of services such as social media management, social media strategy, and social media campaigns. They know all the best tips and tricks to make all your social media accounts look professional. On top of that, their writers can create unique and engaging content so you can attract prospective clients to your cosmetic dental practice.
Here at CMDS, we know the ins and outs of marketing in the dental industry. We understand what works and what doesn't, so your brand doesn't have to go through the rigamarole of testing.
We have over 20 years of experience, so we know exactly what we're doing. We stay up-to-date on the latest social media trends so your content will always stand out. On top of that, we guarantee that your content will be posted consistently and on time.
We can help your business grow exponentially by having a robust social media presence. This way your clients will know where to go when they want to contact you.
We'll make the whole process of attracting clients a lot less stressful and more straightforward.
Conclusion
Conclusion
You should now have a good grasp of why your cosmetic dental practice needs to be present on social media. While it's not an easy process, it's one that is completely worth it, when done correctly.
Before you go, we want to make sure that you remember everything. So, let's do a quick summary.
First, we explained the importance of social media and why traditional marketing is obsolete nowadays.
Then, we gave you three amazing benefits you have when using social media.
Last, but not least, we gave you the three most important social media platforms your business should be on. We also explained why you should pay more attention to each one of them as well.
If you have any questions to ask or thoughts to share, feel free to leave them in the comment section below. We'll get back to you as soon as possible!