The Ultimate Guide to Creating a Remarkable Social Media Campaign
Read Time 10 mins Published May 2, 2022

Chris Mulvaney is the CEO of CMDS. I make things... I'm the creative entrepreneur with passion for (re)making brands and inventing solutions to problems no one knows exist.
---
Want to create a social media campaign from scratch and don't know where to start? We know that this can be daunting. If you're looking for an easy-to-understand guide on the basics and how to get started, you've come to the right place.
What makes social media campaigns so refreshing, when compared to traditional marketing campaigns, is that you have a plethora of strategies to choose from to be successful.
You don't have to pick one strategy and stick with it. You can tweak and customize your social media campaigns so it's the best for YOUR brand.
We can't stress enough how important it is for you to tweak and customize your social media campaign to fit your industry and brand.
In all honesty, creating a solid social media campaign is a lot easier than it might seem. You just need a bit of guidance and an easy step-by-step instruction manual you can fall back on if you feel lost.
We put this article out there to make sure you have a go-to guide you can bookmark and come back to whenever you need it.
We'll go through the basics, and explain how you can create a social media campaign that fully reflects your brand. We'll also share examples of successful social media campaigns to get you inspired and ready to make your own.
Let's dive in.
What's Social Media Marketing?
What's Social Media Marketing?
Social media marketing is the promotion of a product or service across different social media platforms. While this is part of it, there are other aspects you need to take into consideration if you want to succeed.
These are content creation, engagement, and strategy. All three work together to make social media marketing effective.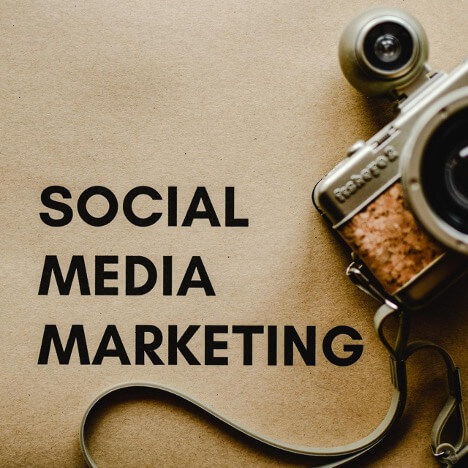 Of course, the first step to good social media marketing is getting a strategy set. Without a proper strategy, you won't get too far.
The last thing you want when working on social media marketing for your brand is to create and post content without an objective. This not only wastes your time, but it makes your brand look messy. People will likely think that you have no clue what you're doing.
If you have a great strategy in place but you lack consistency in content creation and engagement, then the strategy is useless.
Why is that? It's because social media is constantly moving and users are regularly creating content. This means that it's very easy for potential followers to miss your content if you're posting without consistency or objective.
Don't even get us started on social media engagement! While yes, we measure engagement as a metric, a lot of social media marketers forget that they can go and engage with other brands themselves.
All of these aspects make social media marketing what it is today. Knowing each of them and making sure all of them are in working order is vital. Without a social media marketing strategy set, it's very hard to build a social media campaign.
Here at CMDS, we know that a well-planned social media marketing strategy is the key to success. It will not only make it easier to see results on social media, but it'll boost your digital presence as a whole.
With a solid social media marketing foundation, creating a good social media campaign will be a LOT easier to accomplish.
Before we show you how to create a killer social media campaign, we think it's best if you see what a good social media campaign looks like. Below are three amazing examples of brands all over the world with stunning social media campaigns that brought them massive success.
We highly recommend you read them carefully and take notes on what made each of their social media campaigns so memorable. This way you can take their best parts and implement them into your own social media campaign.
1. Maersk
1. Maersk
This is probably a brand that you've never heard of before. Maersk is the leading container shipping company in the world.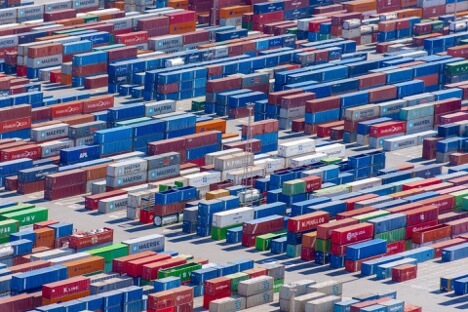 You're probably wondering: "How does a container shipping company make a good social media campaign in the first place?" Well, with enough creativity and a good amount of research, Maersk managed to use LinkedIn to create exponential growth.
Before completely committing to a social media platform, Maersk decided to conduct a social media survey. To the surprise of no one, the social media platform where they had the most followers was LinkedIn.
After knowing this information, Maersk decided to go all-in on LinkedIn in order to grow its social media presence.
By using a well-laid out social media strategy for their campaign, they managed to grow their LinkedIn presence and become the leading company in their industry.
They took into consideration all of LinkedIn's features and used them thoroughly to try and reach as many people as possible. This enabled them to create interesting and engaging content, all while talking about the shipping industry.
They also managed to make it a bit more personal despite being such a big company. This was achieved by posting about issues in their industry and communicating with their followers on a consistent basis.
They also made sure that their company profile looked amazing, and expressed who they were and what their goal was.
While it might seem like a normal social media campaign got them there, truth be told, there is a very important point you might have missed.
They took advantage of every single LinkedIn feature they were able to get their hands on. Why? Because social media platforms promote new features and give them higher organic reach.
LinkedIn wants you to go use the new features and test them. They want to know if it's a hit or a miss and if they should improve it or go back to the drawing board.
Take Instagram Reels for example. It has a higher organic reach than regular posts and Instagram stories combined.
A good rule of thumb for social media is to always try to incorporate the new features they add on each platform. The idea here is to add the newest features to your social media campaign in order to keep things fresh and interesting.
2. Amazon
2. Amazon
We went from a brand most people probably don't know to one everyone recognizes. Amazon is everywhere and is one of the most important brands of the past decade.
This means that Amazon NEEDS amazing social media campaigns if they're looking to squeeze as much out of social media as possible. And wow, did they do it well!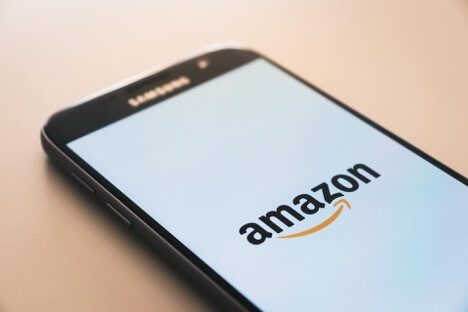 When it comes to User Generated Content (UGC), Amazon has its own unique take.
They didn't go the normal UGC route of using branded hashtags and sharing a pic of it with their following. Instead, they searched for people talking about them on different social media platforms and created funny posts from that.
This is a great way of showing the human side of your brand. It shows consumers that you're humans who love having fun, too. Having followers that understand this is vital if you want them to connect with your brand.
Always remember, people want to connect with people, not just with brands or products.
The best thing about this type of social media campaign strategy is that it's not tied to a specific brand or industry. This idea works on any platform and in any industry under the sun.
This strategy also makes your follower feel special because you shared their content. This will make sure they remember your brand and ultimately become loyal customers.
We can't really forget about the two biggest advantages that come with using UGC. These are:
Not having to create content for social media so frequently and
Encouraging people to send you their posts so you can share them on your account in the future.
While it's not the most sophisticated social media campaign per se, it sure is an effective one you can add to your social media marketing strategy.
3. Gillette
3. Gillette
Gillette has always been a brand that makes exceptional videos. They make sure it's as flashy and amazing as possible. So when they released this video, it caught people by surprise.
Their goal with this social media campaign was to spread a message about a very important issue in our society. They made sure to add a slogan so people would remember it.

The Gillette video was meant to break stereotypes of men and how they are "supposed" to act. They didn't agree with certain stereotypes and saw how toxic masculinity could end up ruining our society.
However, they did it in a tasteful way, not calling out or exposing men. They made it so men who felt this way could relate to it.
Gillette managed to talk about a serious and highly controversial topic and put a positive spin on it. "The Best Men Can Be" social media campaign has been one of the company's most influential campaigns of all time.
The video itself has 34 million views and counting. This goes to show the power of promoting your brand's values and expressing them. Your brand's values are a part of what sets you apart and make you unique.
More often than not, you'll find people who relate to your values and want to support you. And what better place to promote and share your brand's values than on social media.
What's a Social Media Campaign?
What's a Social Media Campaign?
In a nutshell, a social media campaign is a set of steps made to achieve a specific goal. If you want your social media campaign to be successful, you need to understand a couple of key points.
First of all, you NEED a clear and specific goal. There is no way of knowing if the social media campaign is effective if you don't have a goal to reach.
When we talk about having a clear and specific goal, we don't mean "increase followers." We mean something more specific like: "Increase followers by 25% in 3 months."
By having a specific goal inside of a timeframe, you can easily find out if the social media campaign is working as intended or not.
The second point to consider is to measure everything. You want to be able to be on top of how the campaign is performing in case there is something that needs to be tweaked.
It's hard to know if something is going wrong if you don't have any metrics to look at.
Last but not least, you need to understand that there's no social media campaign template you can just copy and paste. You need to create one of your own that is unique to your brand if you want it to be successful.
Let's start with the basics though and talk about your social media campaign goals. You want to be able to pinpoint what you want to do with your campaign before creating one. Consider these questions below.
What Goals Should You Set For Your Social Media Campaign?
What Goals Should You Set For Your Social Media Campaign?
It's important to think about what goal you want to achieve with your social media campaign. While you can still create a campaign with no clear goal in mind, we advise against it. Why? Because you will never know if the social media campaign was effective or not. As we mentioned before, you want to have something to measure against.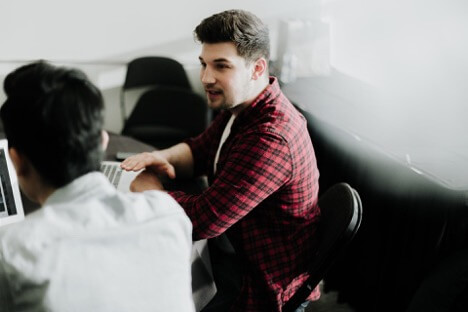 Having no goal makes it harder to determine why it was a success or a failure. Fortunately for you, we've created an easy three-question checklist you can use when planning a social media campaign.
The idea is for you to think about what your social media campaign is truly looking to accomplish.
Do you have a good social media presence?
Do people go and buy your products or services on your website?
Does your brand stand out from the competition?
After asking yourself these questions, you'll understand what your social media campaign should focus on.
How Do You Build a Killer Social Media Campaign?
How Do You Build a Killer Social Media Campaign?
Ok, by now you should have a specific goal that you want to reach. All you're missing is a social media campaign to get started.
Check Your Competitors
The first thing you want to do is make sure your competitors aren't running any campaigns similar to your own. The last thing you want is to be called a copycat by the competition.
Make sure to check all your competitor's social media accounts, just in case.
Knowing what your competition is doing is also a great way to know what type of content you should create.
Make it a habit to check your competition's social media accounts on a weekly to bi-weekly basis. This way you'll always be one step ahead.
Create a Strategy You Can Stick To
While we do encourage you to go all out when it comes to creating a social media campaign, take a moment and think about how much work you plan on putting into it.
You don't want to create an incredible social media campaign that makes you neglect other areas of your business. We advise you to have realistic expectations. Regardless of what your plan is, you want to make sure that you are posting consistently.
Also, make sure your strategy aligns with the goal you're trying to reach. You don't want to create a month's worth of content just to notice that it won't help you reach your goal.
What Type Of Content?
Ask yourself what type of content you want to create. This varies a lot depending on the social media campaign and how you plan to market it.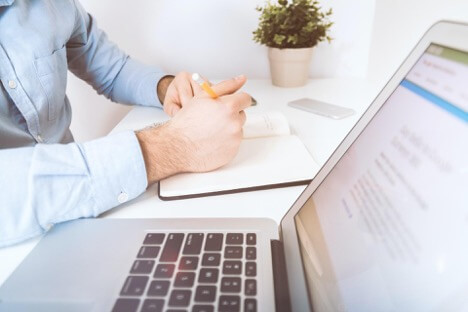 Make sure that the format you use fits your target persona and the overall idea of your social media campaign.
Does that mean you'll have posts with long descriptions and barely any images? Or will you have shorter videos to take advantage of current trends? This is something you have to evaluate before you start making the content.
You don't have to only post videos or images. Try to mix it up so people don't get bored of your content.
Measure And Take Notes
Make sure you're paying attention to the metrics and taking notes when you run your campaign. If there are any changes you need to make, you'll be able to pinpoint them faster because of the metrics.
These notes will be useful during the campaign and when it is over. Why? The point here isn't just to know whether you achieved or missed the goal. It'll show you where you need to make improvements.
Taking notes will, without a doubt, be your biggest tool when it comes to creating better and more engaging social media campaigns.
Rinse And Repeat!
Social media campaigns should be rolled out in phases and on a consistent basis. Ideally, you want your phases to be on the shorter side over a series of months or a year. This way, you'll be able to tweak areas where your strategy didn't go according to plan. It's normal to run several social media campaigns per year.
Heck, you can even run several social media campaigns at the same time as long as you have the employees to do so.
Another alternative is to talk to a social media management agency, like CMDS, to help you out. With our decades' worth of marketing knowledge, we have the ability to create killer social media campaigns that will grow your presence exponentially.
This means you can save yourself the headache of having to always tweak your campaigns or constantly maintaining them!
Conclusion
Conclusion
You're now ready to create amazing social media campaigns for your brand that your competition would be jealous of.
Before you go, let's quickly recap all that we talked about so you don't forget about anything.
First, we defined what social media marketing is and explained its importance. We then showed you three amazing social media campaigns created by brands you may or may not have known about.
After that, we explained what a social media campaign is and why you should care. We also gave you three easy-to-answer questions to find the right goal for your social media campaign.
Last, but not least, we gave you an easy step-by-step guide for you to use whenever you decide to create your own social media campaign.
If you have any questions to ask or thoughts to share, feel free to leave them down below and we'll get to them as soon as possible.