{Web Design Company}
Visual Appeal Award for www.ChefIam.com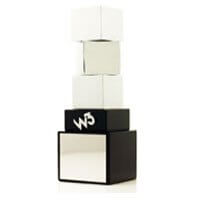 Today CMDS was notified that we have an award winning culinary website under our belt! We've won a Silver W3 Award for a dear client's website – Chef I Am. The site consists of educational videos on food preparation and cooking techniques. For a small monthly fee, you can subscribe to get access to the best culinary content available. You can visit the site at www.chefIam.com.
The W³ Awards honors creative excellence on the web, and recognizes the creative and marketing professionals behind award winning sites, videos and marketing programs.
The W³ is sanctioned and judged by the International Academy of the Visual Arts, an invitation-only body consisting of top-tier professionals from a "Who's Who" of acclaimed media, interactive, advertising, and marketing firms. IAVA members include executives from organizations such as AvatarLabs, Big Spaceship, Block Media, Conde Nast, Coach, Disney, The Ellen Degeneres Show, Estee Lauder, Fry Hammond Barr, Microsoft, MTV Networks, Polo Ralph Lauren, Sotheby's Institute of Art, Victoria's Secret, Wired, Yahoo! and many others.
Thank you, Chef Phil, for allowing us to create this award winning culinary website, to be creative and think outside the doggie bag!
Middletown, NJ & Tampa, FL (March 30, 2011) – CMDS of Middletown, NJ, which specializes in Internet marketing services and web design, announces the opening of a new southeast regional office, headquartered in Tampa, FL.
The office will be managed by Anthony Sole, director of business acquisitions. Sole is a graduate of William Paterson University and has worked with over 75 of CMDS' active clients and prospects.
Chris Mulvaney, CEO of CMDS notes that, "CMDS is delighted to expand our footprint along the eastern seaboard. We've seen considerable demand and growth as a result of our service offering. Anthony's ability to engender client trust, as well as his creative and tactical abilities makes him ideally suited to build out our presence in the southeast."
Sole can be reached via email at anthony@cmdsonline.com or via the main office line at (732) 706-5555 x203.
Since 2001, CMDS has formulated a successful approach to online marketing that incorporates three key elements. The company offers web design to help clients attract customers with a sleek web site that's striking and engaging.
To get the most out of that website, they offer seo services to get them ranked high on search engines so they rise to the top and outperform competitors to drive sales.
They are also a PPC (Pay-Per-Click) management company that creates captivating ads that are rich in calls to action.
To date, CMDS has built its business around the consumer packaged goods, real estate, construction and healthcare industries.
About CMDS:
CMDS is an award-winning full service marketing agency, web design company, and SEO Agency dedicated to branding businesses. Headquartered in Middletown, NJ, CMDS has been offering superior services including website design, online advertising, marketing services and search engine optimization since 2001. For more information, contact Christopher Mulvaney at (732) 706-5555 or visit the company's web site at www.cmdsonline.com.
###
After years of research and development, web design company CMDS has decided to formulate a list that will help you to better understand the reasons why some websites are developed a certain way.
1. No Flash Splash Page – Ever go to a website and see an animation on the first page of the site with the "skip intro" button and no additional text? This is a huge mistake for websites trying to obtain organic search engine placement, advise this web design company. For some companies with an established brand or product, a complete flash website would work fine. Flash is OK on a website, as long as there is some html text to be indexable by search engines.
2. Light colored or white backgrounds – Where there is text, there should be a light colored background behind it. Statistically, websites with a white or light colored background have a higher sales rate than websites with background images and distracting colors.
3. Full Screen – In today's environment, everyone has a different size monitor with different screen resolutions. A lot of websites have been designed to be a set resolution to work with smaller monitor sizes. When viewing the same page on a larger monitor and higher resolution, the website appears small and stuck in the upper left hand corner of the monitor. The best way to avoid this is to make the website auto-stretch to fill the whole screen of the monitor.
4. Descriptive, User-Focused Copy – When going to a website, visitors want to know what they can benefit from by using the product or service promoted. All copy has to be user-focused while also being search engine friendly.
5. Contact Form – This is the most commonly overlooked element of a website. Any web design company should never forget to create one, as a simple contact form can generate leads at anytime of the day. In today's fast paced environment, it is important to enable a user to submit an inquiry at anytime of the day.
There was a time when companies didn't see the benefit of using social media. In fact there was a time when the average person had no idea what Twitter is. However, in the past year or so, celebrities and large corporations have built buzz around social media, drawing masses to the different platforms.
Read More

»
In today's tough economy, many businesses are suffering and cutting costs wherever possible. While many businesses' first instinct is to cut back on advertising, this is really the time to step up and build an integrated marketing campaign through the assistance of a web design company.
How Can a Web Agency, New Jersey Help?
A web design company can help a distressed or struggling business by identifying the best marketing opportunities for that type of business, as well as the marketing paths that have the best chance for success within the business' spending budget. Because the nature of the type of services a web design company can provide, often businesses don't understand all the technology and know-how involved to properly develop an online brand and develop a holistic interactive marketing campaign. A web design company will work to educate the business owner about different online marketing opportunities and how they can help spread the word about the business, and ultimately, bring in more customers.
When a potential customer sees a business expanding their marketing campaign, that alerts the potential customer that the business must be doing well, even in this market, since most companies cut back their advertising budget when times are tough. As a result, it is much more likely they will decide to work with, or purchase from, a business that seemingly has a healthy bottom line.
Getting Started with a Web Design Company
First and foremost, the web design company should go on a fact-finding mission about the business to completely understand what they do, the type of customer they serve and what they hope to achieve from their marketing campaign. Based on that information, the web design company can go to work building an optimized campaign for the business. Just like any project, there should be marked deliverables and an identifiable ROI measurement. Analysis should be performed prior to the campaign starting and then at specific points throughout the campaign to see what is working best and work requires refinement. Tracking hard metrics is an important part of measuring an online campaign's success.
The Internet has gone from a novelty to a serious place of business over the last decade. For a business to simply develop a website is not enough to be successful and build a clientele online. There are many different nuances related to establishing a web presence and a complete online brand, which is why many businesses employ the services of a web design company.
Read More

»
When an individual develops a small business, there are a dizzying number of different factors and tasks to consider. In addition to all the "establishment " aspects of the business, it is key to kick off the business' founding with a strong and positive web presence through the help of a web design company.
Read More

»
Just about every company today should have a website. While that sentence sounds like a straightforward thought, there are a lot of nuances to that notion that need to be considered. One of the biggest considerations should be the goals of the website.
Read More

»
An experienced web design company should be able to provide more than a pretty website. They should be experts in the field and understand the complete anatomy of a website and what best practices should be followed to make sure that website is the best is can be for the business.
Read More

»
The importance of a business developing a strong and positive web presence is growing more significant by the day. The first part of developing a strong web presence for a business, however, is selecting and developing a long-term and strong working relationship with an experienced web design company.
Read More

»