Our NJ Branding Agency Makes Brands BIG.
Strengthen the relationship between your customers and your brand.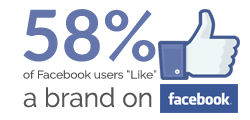 Your brand is everything and you don't have very long to make an impression.  A logo and a corporate brand identity is more than just some letters and pictures – it's the most concise way to represent who you are and what you do. The NJ branding agency CMDS are professionals in developing a brand's identity, distilling what you want to portray and leaving the impression that you want people to have…without saying a word.
agency works with some of the world's largest brands to create and achieve new brand-relationship goals everyday. Our experience has helped businesses in many industries better reach their demographic while strengthening brand recognition. The results of our efforts? More market share for our clients.
When you're ready, speak with CMDS about your branding and how we can make it BIG.