Every college student that studied business or marketing at some point learned about the 4 P's of the Marketing Mix. This concept is one of the fundamentals of marketing and is still relevant despite being more than 50 years old. Yet, we, as marketers, have evolved and so have our tools. So, how do you use a website as part of your marketing mix?
The answer is easy – you use it everywhere.
One of the reasons a website is so important, is that it literally touches every area of marketing. In fact, it touches every area of your business, but let's just stick with marketing for a second.
To refresh everyone who finished their Marketing 101 course more than a few years ago, what exactly is "the marketing mix?"
The Marketing Mix
The marketing mix is a concept developed in 1964 by American Marketing Association President Neil Borden. It identifies the components necessary in all successful marketing endeavors. Later, E. Jerome McCarthy simplified this idea into the 4 P's of Marketing.
These four P's are: Product, Place, Price and Promotion.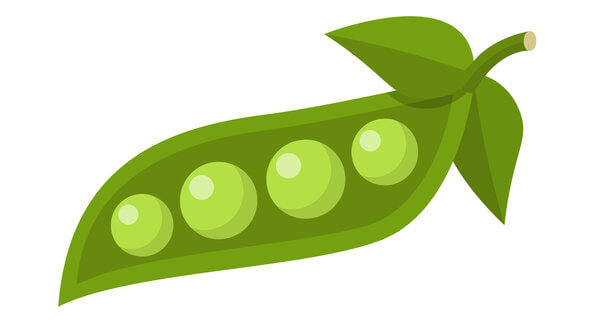 Product
This seems pretty straightforward to understand. What is your product? It is whatever good or service you are trying to sell. But it is more than that – "Product" includes all aspects of your product. This includes things like:
Packaging
Design
Function
What Makes It Unique
Brand
Benefits
Customer Service
Warranties and Additional After Sales Services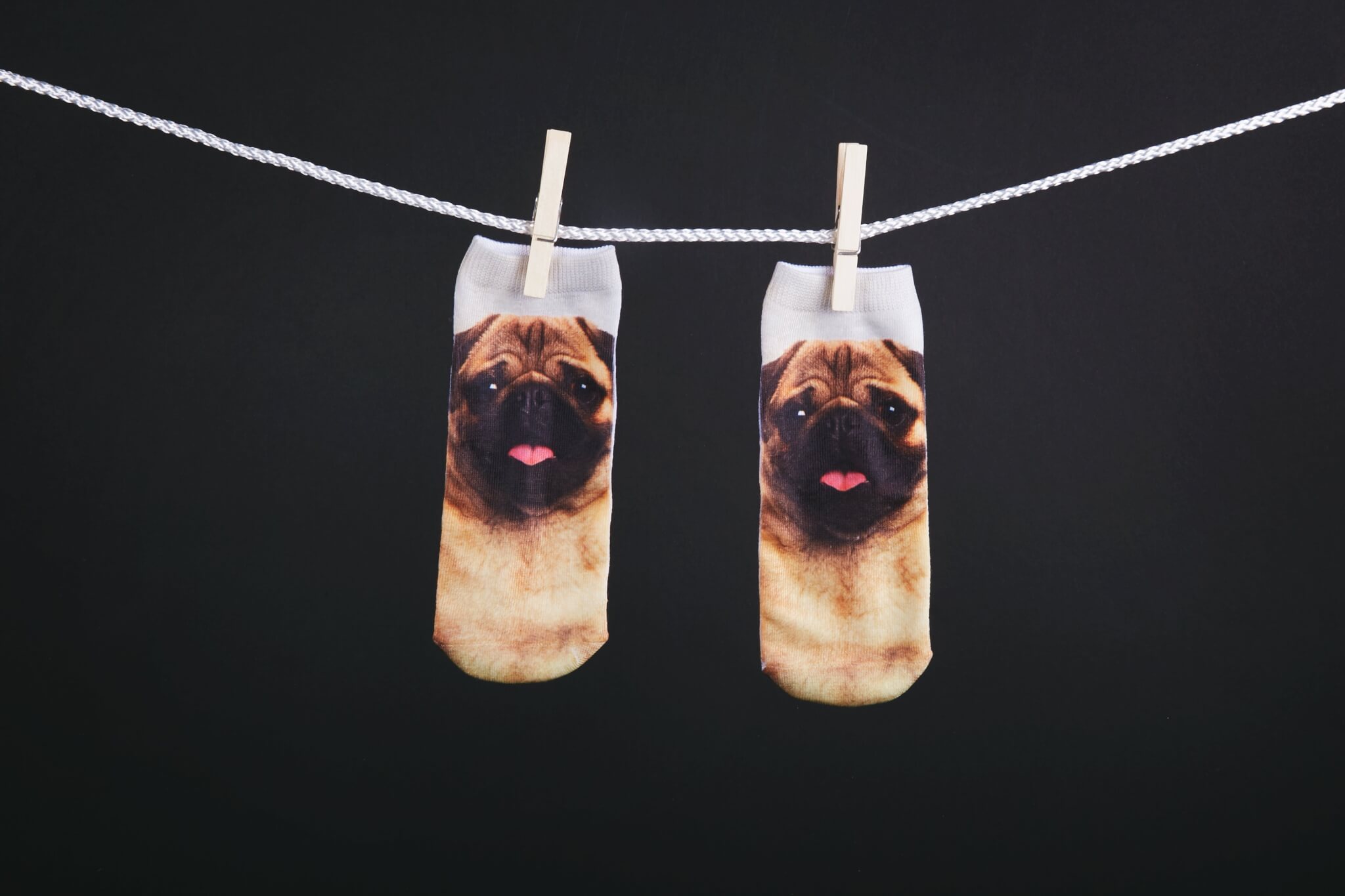 Understanding exactly what your brand is – and isn't – is a crucial step to correctly marketing your product.
Now, it is important to understand that "Product" is more than just a physical, tangible item. Services and intangible goods also fall under this category.
As we mentioned earlier, using your website as part of your marketing mix can serve countless purposes, some of them are purely informational, others offer services, but in many cases your website IS your product.
Think of online blogs, digital web products, exclusively online service companies like Yelp or TripAdvisor, social media sites, etc.
In these cases, the brand, benefits, function, design and unique features are all tied up directly in the website itself. More so, when treating your website as part of your marketing mix in the Product category, you need to consider all of the associated marketing decisions.
These Product decision factors include:
Line extensions – These can be on the same site or on separate sites. The obvious example here is Google, with Google Maps, Google Earth, Google+, Google Calendar, etc..
Life cycle considerations – As with physical products, website products have a life cycle. In fact, studies show that most businesses need website redesign every 3 years in order to keep up with emerging technologies and consumer demands.
Branding concerns – Establishing your personality via tone, design layout, imagery, font selection, messaging, blogs, etc.
Defining core, actual and expanded benefits offered – Take a hard look at your site.
Say your product is a website directory of local service providers.
Your core benefit is a list of contact information for area businesses.
Your actual benefit – the thing that sets you apart from the rest – is that, maybe, your directory offers the ability to compare prices across service providers, or you have a dynamic list of the top ten providers per category based on reviews.
Your expanded benefit is what your website offers beyond the sale, for example, alerts to any coupons or sales in certain categories, or inclusion on category-specific emails sent to homeowners.
Testing – Just as with a physical product, testing copy, layout, design and other headlines is paramount to optimizing your website "Product." Try A/B testing first before you go into multivariate.
Development – Consider how you can grow the scope or target market for your website product by developing new features, new content, or new profit centers.
As you can see, treating your website as part of your marketing mix in the Product classification can lead to ample marketing opportunities.
Place
Prior to widespread Internet usage, when it came to Place, marketers were limited by their physical distribution partners, or in some cases mail-order catalogs, door-to-door marketing or telemarketing.
Determining where to sell your product involved a careful analysis of target audiences and where and how they shopped. Marketing towards "Place" required a strategic look at both channel and distribution factors.
The main distribution channels are direct, indirect, or a mixture of both. Direct distribution involves the producer selling directly to a consumer, for example a farmer at a farm stand.
Indirect distribution involves some sort of intermediary, including:
Agent
Wholesale
Distributor
Retail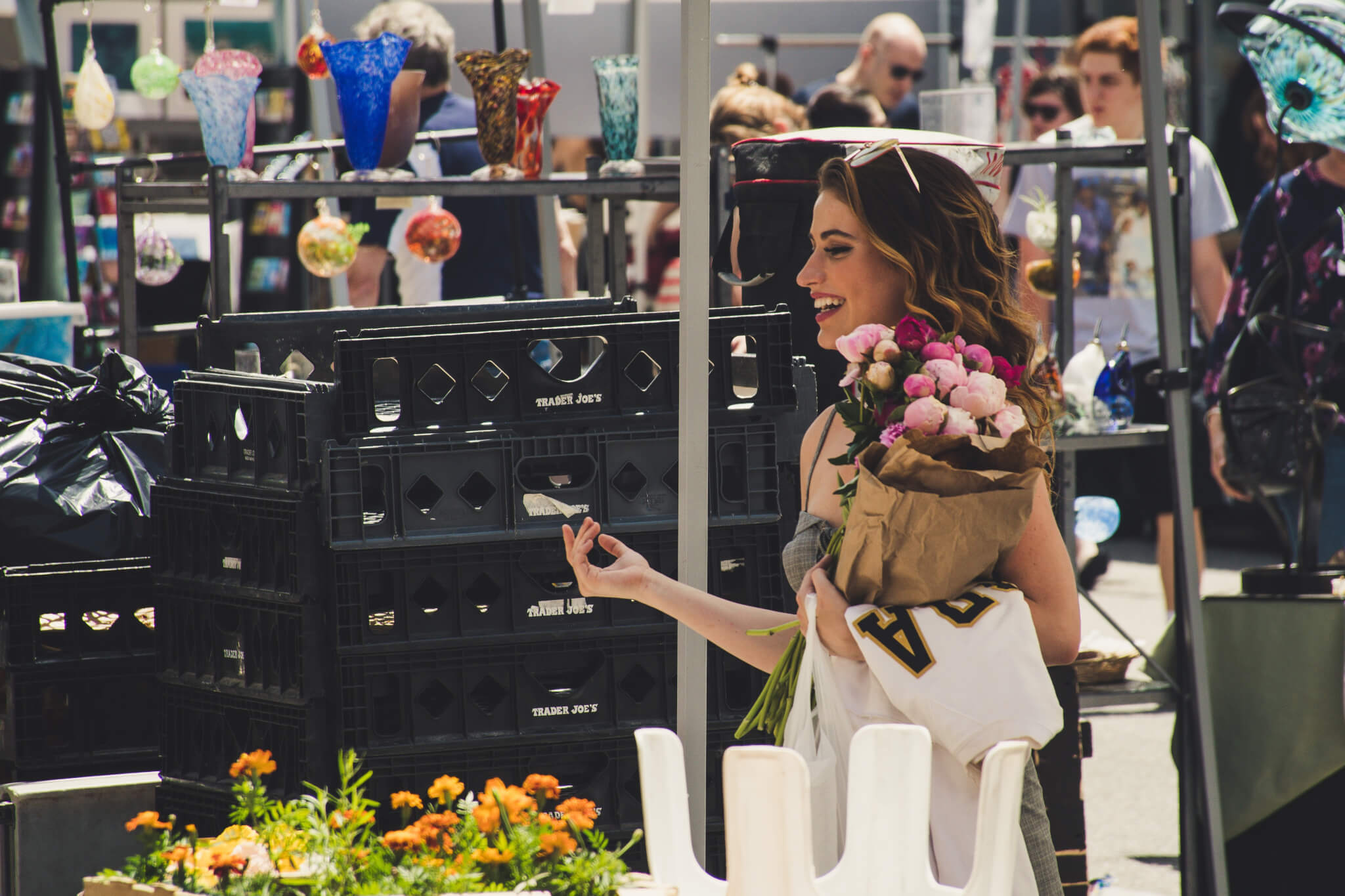 In addition, Place marketing meant determining where your customers would be inclined to buy your products. Options included:
Mass market super stores
Specialty stores
Exclusive stores
Were you a winter sports brand, you likely focused on getting your brand into specialty shops in mountainous areas.
With the advent of the Internet, nothing fundamentally changed in terms of these marketing choices. What did change, was the ability to think a little broader about location. Brands are now able to widen their market area to beyond just specific condensed geographic locations, and use the web as a catchall for consumers from anywhere in the country (or world) to be able to get their products.
E-tail sites, combined with advancements in shipping speeds, have created another Place for brands to sell and distribute their goods, making them less reliant on brick-and-mortar penetration and competing for expensive shelf space.
Cross-category websites like Amazon.com or Jet.com function as the mass market super stores online. Specialty stores are reflected in online versions like Zappos.com or Net-a-Porter. And suddenly, brands have the ability to feature their own exclusive stores online, in the form of their personal branded e-commerce website – i.e. the "Place" portion of your website as part of your marketing mix.
Brands like Bonobos and Dollar Shave Club have mastered the idea of using their website as the Place to purchase their products. Most brands, though, continue to use a blended Place marketing strategy online, by selling through e-tailers like Amazon, select specialty sites, as well as their own branded site.
Branded e-Commerce Website Considerations
In many cases, products sold on third-party e-commerce sites will vary from those sold on the brand's own site. This reduces competition for distributors and allows them to select the items that will appeal most to their customers. Brands are still able to market their full line of products, while offering "exclusives" on their own e-commerce sites.
When setting up your website as a Place for e-commerce sales, marketers still need to consider all the same distribution factors, including:
Warehousing
Cost of shipping
Delivery times
Inventory management
Fulfillment
Shopping Experience
Ensuring that your website is setup to provide easy, intuitive shopping, with integrated shipping rates and secure checkout, is a critical consideration when building your e-commerce website.
Price
How Price relates to your website as part of your marketing mix is a little bit less clear than the other P's.
Pricing is an intricate, dynamic challenge for marketers, affected by countless internal and external factors. However, when considering your website and Pricing in the marketing mix, one important factor jumps out.
Fully-functional, well-developed modern e-commerce websites offer incredible pricing capabilities. Flash sales, bundle mark-downs, dynamic pricing and coupon codes are all pricing strategies never possible before e-tail sites.
Prior to Internet technology, brands would setup weeks- and months-long promotional strategies with brick-and-mortar retailers. Marketers from both brand and retail poured significant time and effort into establishing the right prices for their customers and their markets.
Prices could differ from one town to the next for the same item and no one would be the wiser.
Now, using the latest website technology, brands can adjust their pricing with lightning speed.
Airlines can alter ticket pricing based on time, availability, expected market demand, fuel costs – and they can do it from second to second.
Brands can offer online only sales that last a matter of hours.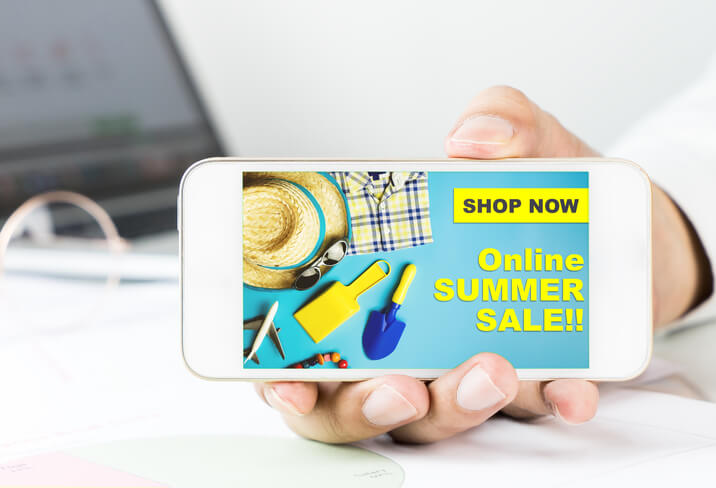 Did you just purchase a bike helmet? Perhaps the brand noticed and offered you a discount on a set of elbow pads or other cycling accessories at check out. This is bundle pricing, which, with website technology like WooCommerce, flexibility is endless.
The most important aspect of all of this is speed. When using a website as a driver in your Pricing marketing mix, the ability to respond to customers with lightning speed can be a huge differentiator.
Never before have companies been able to respond instantly with pricing adjustments, coupons, and discounts. Website technology has taken the lead time out of price changes, offering freedom and flexibility to marketers like never before.
Promotion
Finally, the last P in the Marketing Mix – Promotion. Likely, this is where you would have intuitively slotted a website if you have to pick just one P.
Using your site for Promotion is the most obvious – and the most common – usage for a website as a part of your marketing mix. Every brand, large or small, local or global has the ability to use their website as a promotional tool.
In today's society, nearly every promotional campaign a marketer uses will have some tie-back to a website. Whether it's just referencing the site for more information or leveraging a more robust digital marketing component, a website is the single most important promotional tool in a marketer's arsenal.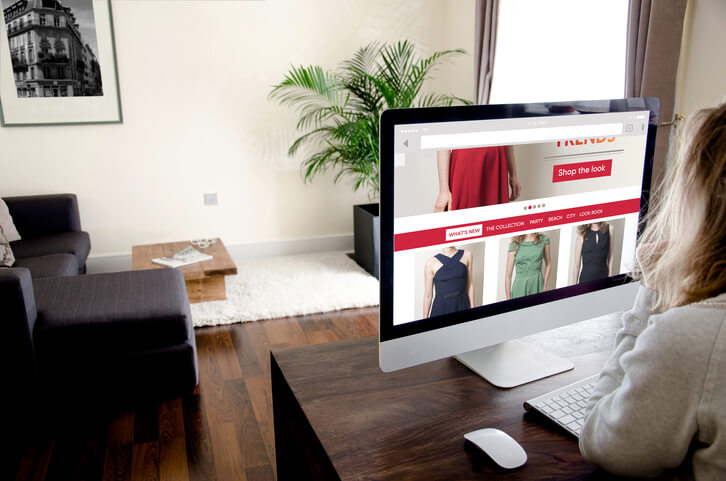 Before looking closer at the ways a website is used for Promotion, let's take a look at specifically what we mean by "Promotion". Promotion is essentially the communication aspect of marketing. How do you let your potential customers know about your brand and product.
This includes:
Generating awareness
Building interest
Providing information
Growing a community
Establishing brand loyalty
Social media, advertising and PR
Leveraging your website for promotional purposes can accomplish all of the above. From digital ads, emails and viral content that all drive back to your site to an on-site forum that allows brand ambassadors to interact with fellow loyalists.
The list of specific ways to use your website for Promotion is extensive – and growing more with every advancement in technology. Here is a partial list of some ways to use your website as part of your marketing mix for promotional marketing.
Landing pages tailored to specific marketing campaigns – These highly customizable pages can become the destination for any promotion, large or small.
Content creation – Blogs, white papers, videos and other content pieces on your website help your brand to entice new customers by establishing your credibility and connecting you via search engines. Particularly valuable pieces of content are ripe for sharing on social media and other person-to-person avenues, further extending your brand's reach.
Website only sales and specials, promoted via home page ads, paid advertisements, and social media posts
Prove your value via testimonials, case studies and success stories
Demonstrate your capabilities via media galleries, demo videos, promotional videos, webinars
Curate online shopping guides
Host online contests and sweepstakes
Destination for shoppers to find more information about offline purchases, such as big ticket items like cars, appliances and technologies
Lead generation tool, collecting prospect information to add to the marketing pipeline
Source for drip email marketing campaigns, to direct prospect through your sales funnel
The ways to leverage a website for promotional purposes is truly endless.
Importance of Your Website as Part of Your Marketing Mix
The one thing that spans all four P's is your website. However, in order to effectively use your website as part of your marketing mix, you need to take these factors into account from the development stage. Older, outdated websites will have limited ability to provide value in all four of these areas.
It's important to talk to an experienced web development team about your marketing objectives before designing and building a new website. An agency like CMDS, with more than 15 years developing leading-edge websites, will be able to help you implement a website that has the technical functionality and flexibility to adapt to any and all marketing endeavors you are planning.
If you are looking to leverage your website as part of your marketing mix, contact the experts at CMDS to discuss the best way to get started. Call 732.706-5555 or click here to talk to one of our seasoned website development and marketing professionals.