User Experience Design Principles
Published Aug 23, 2018

Chris Mulvaney is the CEO of CMDS. I make things... I'm the creative entrepreneur with passion for (re)making brands and inventing solutions to problems no one knows exist.
---
How Is Your User Experience?
User Experience design is essential to any interaction that takes place between a user, i.e. a person, and website. It asks the who, what, where, when, how and why of a customer's needs, but never neglects a business's goals.
When user experience is negative, it's always because the user has been neglected.
When user experience is negative, it also means, you've probably lost a customer for good.
So when stakes are so high, competition presses in from every aspect ratio imaginable, it seems inconceivable that  good user experience would be a thing that's overlooked.
Well, as it turns out– it's a thing alright.
So this is what happened to me…
Friday night. Last minute and I'm like… "Hey, let's go to the movies."  Great idea, right?
No problem.
I just go to my favorite website that sells movie tickets. (Yes, I'm about to omit a bunch of names to protect the guilty and the innocent… of which, there are few of the latter)
So I open the site. Beautiful white screen, open space– black banner with the company name at the top.
The thing you can't miss– the search bar. Just off to the top left– big and shouting. What does it shout?
FIND IT. WATCH IT.
Couldn't be easier. It's a completely intuitive and engaging user experience.
In other words, I know exactly what to do and how to do it, without ever having been instructed or told.
Perfect. So, I choose my seats, order my tickets and I'm off to the–
Wait– what?
Something's wrong… I'm getting an
ERROR MESSAGE…
Ugh– Website Crash.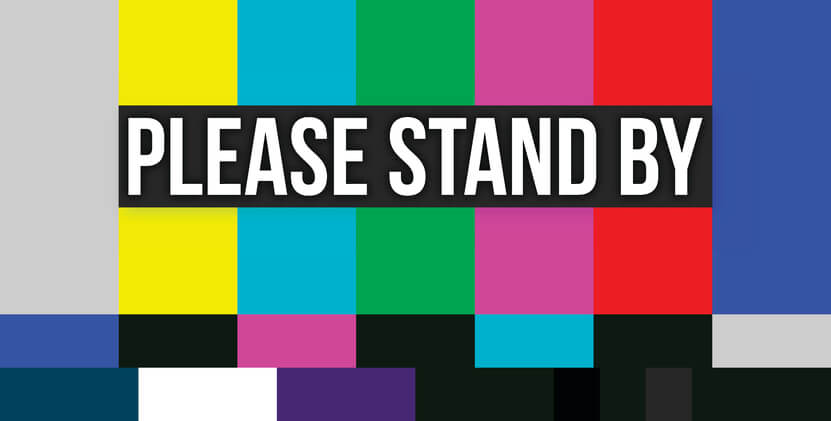 Crap! We're running out of time… Our movie is in 15 minutes. My kids, my wife, they're at the door, ready to go… Okay, okay… don't panic. I call the movie theater– endure the long automated response…
Just give me the number to hit so I can talk to a human!!
I'm not panicking but… CAN YOU BELIEVE YOU CAN'T EVEN ORDER TICKETS FROM A MOVIE THEATER, ANYMORE???? The human tells me, "You have to order tickets from our website."
Ugh– running out of time… 10 minutes to the movie. We gotta get moving.
I go to the movie theater's website. (remember, we're not naming names, here)
The website is a trainwreck. It's an assault on the senses. The screen, an avalanche of information that I neither asked for, nor desire to see, nor have the time to navigate.
I try to scroll down but the page won't move!! What is going on??
Ugh– it's practically invisible because the screen is black, but there's an "X out" button on the top right. Apparently, I'm looking at a pop-up box and didn't know it.
I "X out," move my browser– Now another pop-up box is asking me if I want popcorn?!!!
I don't want popcorn, I want tickets!! And WHERE THE HELL IS THE SEARCH BAR???
5 minutes left. My wife is looking at the time on her phone, she's telling me, "We're going to be late, Brian."
Don't you think I know that? If I could only figure out where to put my credit card information!!!
Luckily, there's a half hour of previews, so we didn't miss the movie… But I do like previews.
What a God-awful time I had getting tickets from that movie theater website. Chalk it all up to dreadful User Experience Design.
But haven't we all experienced problems with User Experience?
You have an iPhone and, for whatever reason, someone asks you to use their Samsung.
What happens?
You want to throw that Samsung out the window because you have no idea how to navigate it.
(I have and prefer a Samsung, btw)
It's a problem with User Experience Design.
Or you're trying to shop on a website and there's no cart button, anywhere? How do I shop without the button? I need the button!
It's a problem with User Experience Design.
Often, the issue isn't necessarily with the actual design, it's with the user.
We learn things a certain way, certain universals that we expect to find in certain website experiences.
Like the cart button, when we shop. We expect it and look for it.
But if it isn't there, it isn't necessarily bad design.However, if you've ever said to yourself or out loud, for that matter–
"I want to punch this website in the face!"
It's probably because you're experiencing very bad User Experience Design.
Bad User Experience Design is bad, not just for the user… it's bad for business.
It could be bad for your business.
Is this you?
Do you have a website that's overly cluttered with information?
Difficult to navigate?
Riddled with annoying pop-ups?
A Search bar that's impossible to find?
Icons, images and buttons that are counter intuitive?
Maybe your website suffers from poor User Experience Design.
If so, your business is suffering, too.
You need to fix it.
What is User Experience (UX) Design?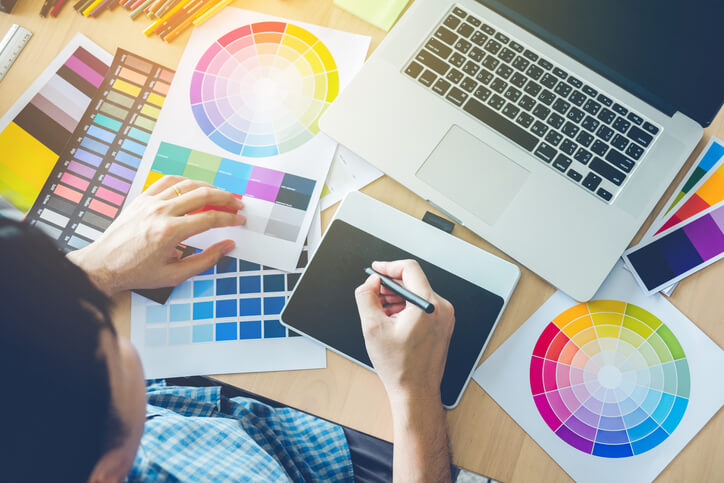 User Experience Design is the process of enhancing user satisfaction by improving the usability, accessibility and pleasure provided in the interaction between the user and a product.
Good UX makes the user happy. If the user ain't happy, no one is happy.
The best apps are just a pleasure to use. They make us happy. Not just at the end of a task but at the beginning, in the middle and at close.
Good UX helps the user solve problems, achieve goals and if it's really good, it does it in such a way that the user is hardly aware of any help.
Good UX makes us happy when the app or the website works.
It has to function properly.
People love when things work. It makes their life easier.
Good UX makes us happy because it's beautiful. No, it not only has to work well, but it needs to look awesome.
Function before Form, yes! BUT….
Make sure your site has open space, uses awesome images, large readable print and action buttons so big and bold they seem to SCREAM 'press me!'
User Experience Design is about User Needs
Good User Experience brings into context the user's needs and the satisfaction gained by an Interaction.
UX asks the questions :
Who is the user?
What are their needs? What is their story? Their challenge?
Where do they look on the screen and Why?
When is a user most agitated? Most happy?
How can we improve their interaction/experience?
Is my website easy to use, easy to access/navigate and does it make the user happy?
It's the answers to these questions that shape a design and improve User Experience.
"The better the experience, the more time visitors will spend on your site…and the more often they'll want to come back and visit (and buy)."
But it's not all about the user's needs, it's about the business needs, too.
User Experience Design is about Business Goals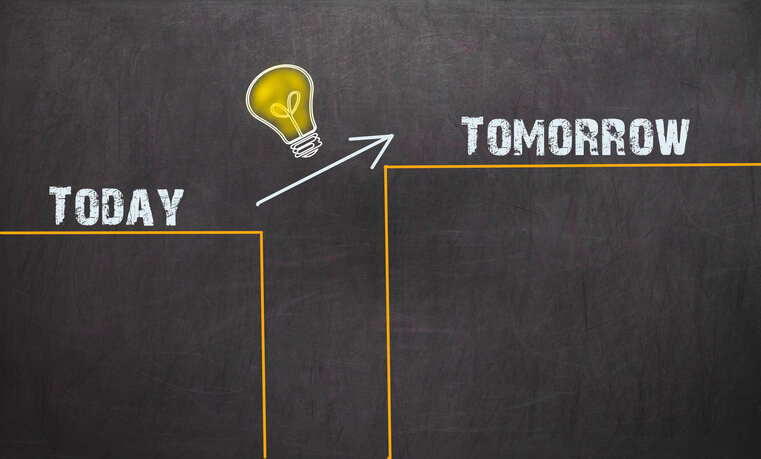 Good User Experience Design identifies your user needs and specifies business goals that must be met for the product to be successful.
Solid design puts the emphasis on a positive user experience. However, it can't fail to realize that marketing techniques and the necessity to create mailing lists or even to keep the user engaged, are vital.
Therefore, marketing techniques become an obstacle the UX Designer has to overcome. Your website still has to produce tangible leads and sales in order to justify the resources required for good design.
So you want pop-ups on your website because you need to create an email list.
But it's soooo ugly. The user doesn't like pop-ups. In fact, he hates them.
This is the tension between user need and business goal. You need to capture the email, so how do you do it?
Perhaps a bar that offers an opportunity to sign-up to the mailing list, but only after the user scrolls two-thirds down the page. It can slide in after the user has clicked a button or when appropriate.
Or, instead of an instant pop-up, you can have a dialog box appear but only after someone has shopped on several pages or reads a couple articles.
A good design comes up with the right solution that answers both the user needs and the business goals.
User Experience Design is about Design
UX is ultimately about the entire journey, utilizing various disciplines along the way. Interaction Design, User Interface Design, Visual Design; all key components to the solution-making process.
"A UX designer's typical tasks vary, but often include user research, creating personas, designing wireframes and interactive prototypes as well as testing designs."

– Interaction Design Foundation
Creating design solutions is generally done in stages, beginning with a rough concept, developing said concept and ultimately completing the design.
The stages of journey from user needs, to business goals, to design is modelled through what's called the User-Centered Design Process. The User-Centered Design Process never loses sight of the user and takes the user's need into account at every stage of the product's lifecycle.
A good UX designer knows the process of solution design is on-going.
Designs are constantly tested, evaluated and improved upon for best function, form and always for the user, so that business goals are met.
You Need to Experience Good User Experience Design
"The user experience (UX) matters because it's directly tied to how users perceive your site. If they have a poor UX while browsing your page, it's unlikely they'll stay long, recommend others to the site, or sign up for your marketing materials. In fact, research shows that 88 percent of your customers won't give you another chance after a bad experience."

– Matt Stewart
It's time to get rid of the clutter. The less is more approach, with simple layouts and open designs are all you need to create a positive experience.
Make sure your navigation is intuitive with drop down menus that clearly display your business goals and products. Use videos, animations, and gorgeous images.
Conclusion: The Best User Experience Design Now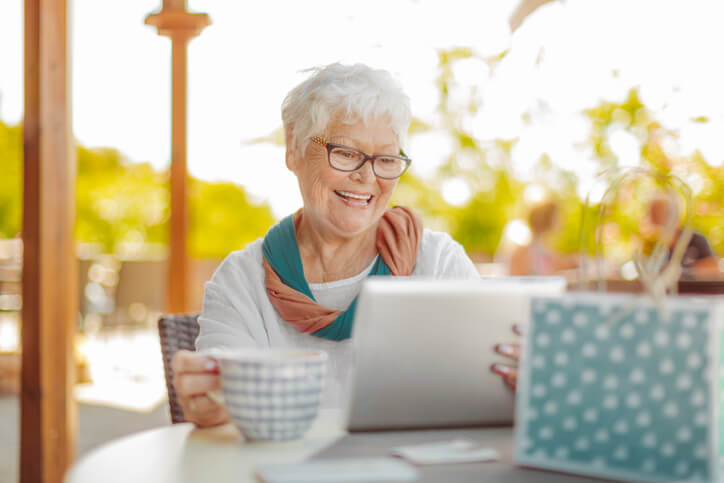 Feeling overwhelmed? Not to worry.
You can experience the best in User Experience Design, now.
In 2016, Hughes Enterprises, the East Coast's leader in packaging and shipping solutions, asked the question, "Who can help us upgrade our website so that it offers the best User Experience possible?"
What did they do? They went to CMDS, a leading NJ web design company, for help.
"Tasked with transforming the website from a product-heavy focus, to highlighting holistic packaging and logistic solutions and equipment capabilities, CMDS put their creative team to work. The new website needed the functionality to make the site easy to navigate and the layout needed to clearly convey information to visitors.

The combination of effective site functionality and appealing design work together to provide a pleasant online experience for users."

– CMDS
Who should you call to help with UX on your website for your business? CMDS, web design company out of Colts Neck, NJ is a great place to start. CMDS helped Hughes Enterprises and they can help you, too.
The experts at CMDS can help you navigate the tension between user need and business goal and create an amazing design that satisfies all.
They'll ask the right questions. Give your site the right usability and the right look. Keep the user at the center of the design and make everyone happy in the process.
CMDS designers and developers are the pros. This award winning company is at the leading edge of design solutions for your app, your website and your business. It's the best name for User Experience Design. For more information visit the company's website at www.cmdsonline.com. Or just give us shout at (732) 706-5555 to learn more.