What's in the Article
1. Make a Human-Centric Connection
2. Tell a Good Story
3. Use Social Proof
4. Learn How to Navigate Regulations
5. Interact
6. Deliver a Seamless Experience
7. Be Transparent
8. Optimize Your Website
9. Get Unstuck
10. Keep on Trends
Life Science Marketing Trends for 2021
Without fail, the marketing landscape shifts every year. Evolving technologies, new platforms, updated tactics and approaches, and of course, the ever-changing algorithms. It can be hard to keep up with the constant changes. Staying ahead of the game, however, is essential to remain relevant and competitive across all industries, not just in the life sciences landscape. Take a look at the top ten life science marketing trends of 2021 and how to use them to drive engagement and make an enormous impact on marketing efforts this year.
10 Marketing Trends in 2021: A Guide for the Life Science Industry
In the face of the changing landscape, the latest marketing trends focus on connecting with the right users, improving customer experience, diversifying content strategies and enhancing your online presence.
Let's dive in:
1. Make a Human-Centric Connection
CMDS is a strategically-focused and results-driven life science marketing agency in NJ, yet we know how to connect the dots with your audience and nurture relationships. This year's life science marketing trends help brands break down barriers and build up a strong human connection. Of course, quality products and reliable service is paramount to survival, but now more than ever, people want to connect with companies that authentically meet their needs.
Remember, you're talking to other people…not their wallets. For example, every form of communication with an individual should be personalized. A simple way to do that is by personalizing social media messages and newsletters by addressing the clients by name.
Another example of how to apply a personal touch and foster customer relationships is by really listening. Individuals are always searching online for answers to find out what's wrong with them and Google symptoms. This makes for a unique opportunity to research these keywords and create personalized content on your blog.
Given how emotions are such a strong motivator in the purchase making process, it pays to focus on building relationships with clients.
2. Tell a Good Story
Think about what your brand represents. The most effective way to communicate your message really comes down to telling an engaging story. Of course, it's critical to know your audience and the objective of your message, but if you can turn that message into a story, it will have a much bigger impact. In fact, research tells us that stories increase an individual's likelihood of remembering information, decrease counter-arguments, and are perceived as more compelling and convincing than facts and data.
A good life science marketing agency will know how to effectively leverage relevant digital marketing tactics and tailor scientific messages to be accessible and compelling to your audience rather than make it sound dry or full of scientific jargon.
This year it's less about the words you write, and more about how those words connect with the consumer. In other words, tell a good story.
3. Use Social Proof
In the life science sector, people care about other people's experiences and this is how they will decide if they're going to do business with an organization. One way savvy companies make this a part of their life science marketing strategy is through user-generated content (USG). USG refers to the content that is created by the users of the brand. This can be reviews, comments, images, social media stories, etc.
USG works. It's such a powerful weapon to help promote products that 92% of consumers say they trust organic, user-generated content more than they trust traditional advertising (according to the Nielsen Consumer Trust Index).
Did You Know:
Ads based on user-generated content receive 4 times higher click-through rates and a 50% drop in cost-per-click compared to average ads.
It makes sense. User-generated content can spread awareness about your life science brand, giving you the competitive edge. Since it's created by users, it's perceived as more authentic and honest = trustworthy.
If your brand has been putting off USG to your marketing mix, now's the time.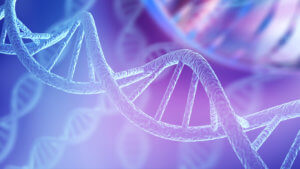 4. Learn How to Navigate Regulations
Personalized stories, such as an endorsement of a product, is one of the most effective marketing tools, yet it can be extremely challenging to side-step the policies and navigate FDA guidelines.
As a NJ life science marketing agency, we often hear questions like, "how do I get more leads," or "how can I target the right audience," and "how can I market in a highly regulated industry?" We know the life sciences sector has very specialized and highly technical products. Our life science marketers understand the regulatory guidelines and barriers to customer access – what can or cannot be said about products and services.
5. Interact
Standing out isn't easy, which makes it so important to optimize digital content so it creates an engaging, immersive experience. Interactive content, like social media quizzes, live video, online workshops, virtual trade show exhibits, online calculators, etc., can make it easier to attract the right audience and give them a reason to stay involved.
Did You Know:
People spend 4x as much time watching live videos than pre-recorded videos.
Interactive content provides the same (if not better) experience for people and brands, requiring users to actively participate, rather than passively consume it. The more engaged they are, the more likely they are to convert.
If you aren't interacting directly with customers, now is the perfect time to encourage them to lean in and get involved.
6. Deliver a Seamless Experience
Brand consistency is important for brand recall and giving customers a seamless experience. Develop a seamless brand experience by integrating digital advertising, website design, print materials, social media, etc. When customers see a consistent message across all challenges, they'll be more likely to trust your brand.
Did You Know:
Consistent presentation of a brand can increase revenue by more than 33 percent.
Inconsistent interactions can confuse customers and even damage the brand's reputation. So, put yourself in your customer's shoes and take the time to analyze all your channels throughout the entire customer lifecycle.
7. Be Transparent
Consumers are watching brands. They're watching how brands respond in the face of crisis, they're watching how they (or if they) proactively do their part, they're watching every move that brands make. If companies react in superficial ways, people will notice – and change their buying behavior in response.
Did You Know:
86 percent of consumers say that authenticity is a key factor when deciding what brands they buy from and like.
It's no surprise that consumers want to work with brands who are doing more than just looking out for their own interests. They expect that the brands they buy from are authentic in how they do business and present themselves online. A great place to start would be for brands to:
Communicate how you're helping.
Be clear in online and in-print messaging.
Focus on providing the solutions.
Maintain a consistent brand image across all touch points.
8. Optimize Your Website
Does your life science website prompt users to do what you want them to do? You want to make it as convenient as possible for your customers to navigate through your website and take the next step. Whether that's making a purchase, connecting with your business or learning more, think of where you want to drive traffic and make the route to get there as easy as possible. It's about providing real value to your users first and then optimizing to get them there with SEO.
Did You Know:
It takes about 0.05 seconds for people to form an opinion about your website.
Is your website optimized, responsive, fast? Algorithms and user expectations are constantly evolving, it can be hard to keep up.
When optimizing your website for SEO and conversions, a good life science marketing agency, like CMDS, will keep the following in mind:
Choose a responsive and mobile friendly web design.
Prioritize SEO strategies such as header structures, alt text for images, keywords, meta descriptions to site pages, etc.)
Factor in user-experience. For example, present content so your target market can digest it easily, not only geared towards technical-minded users and make it easy for people to search for and quickly find what you have to offer with a clear navigation menu.
Provide clear calls to action to encourage users to make the next step.
Optimize page speed. What slows down your page? Big images, messy code, outdated designs, etc.
Did You Know:
40% of people will abandon a website if it takes longer than 3 seconds to load.
If your website isn't getting the job done, you might be wondering if you need a website redesign or even a brand new site. Check out our recent blog post where we put together 5 must-ask questions to help you decide.
9. Get Unstuck
Make no mistake. The time to get up to date with digital marketing is now.
Some life science and pharmaceutical organizations may be accused of being resistant to change in a world full of new marketing opportunities. If an existing life sciences company hesitates to jump on the "digital marketing bandwagon," that window of opportunity could pass them by.
Getting unstuck also means anticipating what comes next and being open to change… or risk irrelevance. So, don't be afraid to change up the playbook, get creative and spice things up with an attention-grabbing campaign.
10. Keep on Trends with a Life Science Marketing Agency in NJ
With digital marketing, as with many industries, you have to stay on top of the game if you want to stay ahead. So, where do you go from here?
Adopting these 2021 life science marketing trends is a great place to start when planning your 2021 marketing strategy. These ten trends will help you generate better leads, grow sales and increase site traffic all while retaining your current customer base. Also, staying agile in an unpredictable world will surely keep you one step ahead of the competition and ready for anything this upcoming year.
If you're looking for a life science marketing agency in NJ to provide a more tailored approach for your brand, CMDS can help you bring these trends to life. Our in-house team will analyze your current marketing efforts and determine what marketing solutions will propel your business forward this next year.
Headquartered in New Jersey, CMDS works with brands nationwide, such as Biotech, ONCO and APCER. We're your life science marketing partner. Get in touch with us today and let's have a conversation about how we can help you and your company.