2017/09/25
2018/05/16
More Google Updates? Here's What Businesses Need To Know.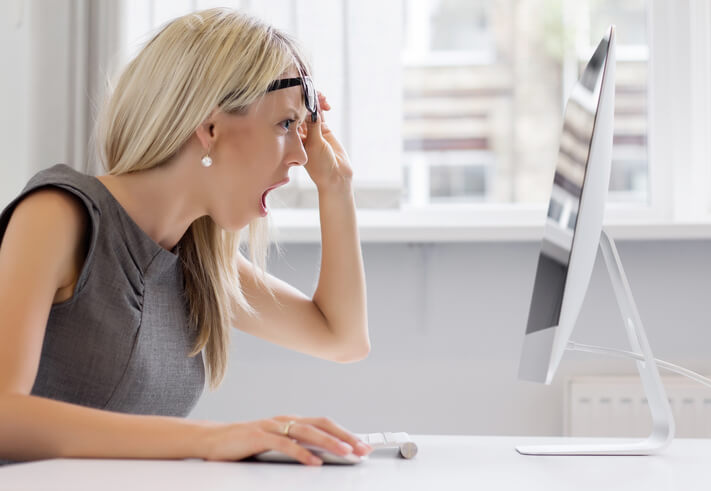 Something is happening. Again. It seems Google is in a bad mood and people are trying to figure out how to overcome all the changes. What's with all the Google updates anyway? Stop playing with our emotions, Chrome!
Ad rankings gone wild. Good sites labeled "not secure." Videos on mute.
It's not easy playing the Search Giant Update game. We get it. Some site owners are just catching up to the last update (some never did) and now they're starting to freak out again. But, if you've been around long enough, you probably know by now that not much with Google stays the same for very long.
It's not all that bad, we promise. We actually like change. In fact, the new Google updates will make internet browsing a lot better in the long run.
Here's what businesses need to know about Chrome's latest updates and how they could affect your company's site performance, digital ads and budget, website rankings and video.
Google Update Message
Site owners who have login fields, forms or other sections on your HTTP website that the browser deems in need of HTTPS protection, may have received this message in your Google Search Console:
Starting October 2017, Chrome (version 62) will show a 'NOT SECURE' warning when users enter text in a form on an HTTP page, and for all HTTP pages in Incognito mode…

The new warning is part of a long term plan to mark all pages served over HTTP as 'not secure.'

Here's how to fix this problem:

Migrate to HTTPS

To prevent the 'Not Secure' notification from appearing when Chrome users visit your site, only collect user input data on pages served using HTTPS.
Beginning October 2017, Chrome 61 will be in beta and version 62 will start marking HTTP pages as "NOT SECURE." So, if you received the above email, you'll need to migrate your site to https or purchase SSL certificate. This is important not only for Chrome display but also how Google will rank your site in results down the road.
Other Google Updates
But that's not all- it never is, right? Other Google updates you may want to be aware of include:
Machine Learning: To improve the quality of its advertising algorithms, Google announced it will be using "machine learning." They have given AdWords users two options when displaying ads: optimise or rotate indefinitely. Your PPC agency should already be aligning your digital ad strategies to ensure these new changes bring only benefits instead of negatively impacting your campaigns.
Autoplay Video: Pegged for January 2018, an official blog post warned that starting in Chrome 64 users will be able to block any autoplay video with sound and mute entire websites. "Autoplay will be allowed when either the media won't play sound, or the user has indicated an interest in the media."
Google Drive: The Google Drive app used to synchronize files across PCs and phones will soon be replaced with Backup and Sync. This fuller-featured replacement does the same thing as Google Drive and then some. The changes apply to individuals and businesses who use the file sync feature. Read Google's message about the Backup and Sync Update >>
CMDS Makes it Easy to Manage the Latest Google Update
Ready or not, HTTPS will become part of the new Google algorithm formula (and it won't be the last). But, before you push the panic button, take a deep breath. The professionals at CMDS make it easier than ever to make the secure switch. (We promise, it's painless.) Give us a shout at 732.706.5555 to find out more.