CMDS Volunteers to Design Website for 9/11 Memoria Project
Middletown & Atlantic Highlands, NJ (September 9, 2011) – CMDS a full-service, online marketing agency, recently donated its time and talent to create a website for The Memoria Project.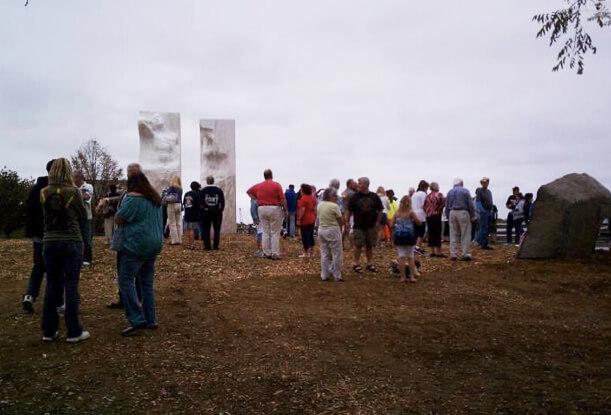 Ten years in the making, The Memoria Project is an endeavor to create a lasting tribute to the victims and survivors of September 11, and to enrich all who come into contact with it in the process. Chris Mulvaney, CEO of CMDS noted, "I got involved in the project nine years ago. After almost a decade, the dream has turned into reality, and I'm proud of the outcome and my role in it."
Evan Urbania, chairman of The Memoria Project, said he is honored by the amount of support and donations from the community and companies like CMDS. "Without people like Chris and his company, we couldn't have pulled this off."
"Without people like Chris and his company,
we couldn't have pulled this off."
The nation's first all-inclusive, community-created September 11 tribute, The Memoria Project will be officially installed on the 10th Anniversary of 9/11 when all surviving family members are invited to gather and honor their loved ones during a sundown event at Veteran's Memorial Park in Highlands, NJ at 6:00 PM.
About CMDS:
CMDS is an award-winning full service marketing agency, Web design company, and SEO agency dedicated to branding businesses. Headquartered in Middletown, NJ, CMDS has been offering superior services including website design, online advertising, marketing services and search engine optimization since 2001. For more information, contact Christopher Mulvaney at (732) 706-5555 or visit the company's web site at www.cmdsonline.com.
Comments