Trends that Will Define Web Design in 2017
Published Feb 8, 2017

Chris Mulvaney is the CEO of CMDS. I make things... I'm the creative entrepreneur with passion for (re)making brands and inventing solutions to problems no one knows exist.
---
Is your website still partying like it's 1999?
The start of a new year is as good a time as any to take a long, hard look at your company's website to determine whether it's still doing what it's supposed to be doing for your brand. Is your site as functional as it could be? Does it look good? Is it providing the best possible experience for your users?
The world of web design is constantly changing—hot new trends emerge, older ones fall out of favor, and some continue to hold steady for a while. It's important to keep up with these trends to stay on top of your web game, and to ensure that you continue to meet your users' ever-evolving needs.
What are the hot trends that will define web design in 2017?
1. Design for the Mobile User
The trend toward mobile-first design is not exactly new for web design in 2017—but the idea of designing with the mobile user in mind will transition from an innovative option to an absolute necessity in the coming year. There's not an industry in America that hasn't met (and surpassed) its mobile tipping point—so if you aren't providing a mobile-friendly experience for your users, you should know that your competitors are.
What's more, as of April of last year, Google's ranking algorithm gives priority to websites with mobile-optimized content—so if you want to rank on SEO (and who doesn't?), responsive design is a no-brainer.
What does mobile-first design look like in 2017? The responsive site is straightforward—overly complicated navigation gives way to simplicity and ease of functionality. It's well-edited to make an impact, relying on supersized images, clean typography and dramatic use of empty space and color.
2. Design to Showcase Content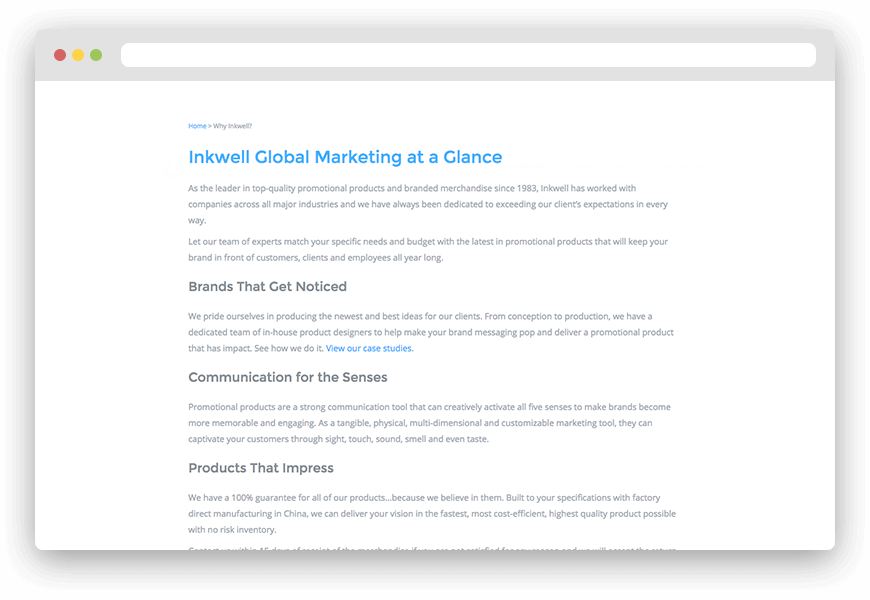 'Content precedes design. Design in the absence of content is not design, it's decoration.'

-Jeffrey Zeldman
As content continues its reign at the helm of digital marketing strategies everywhere, it stands to reason that the emphasis on delivering substantial, relevant and engaging information would spill over into the world of web design.
After all, when design is stripped away, it's your website's content that drives users to visit (and revisit) your site. Design in 2017 will mark a return to a time when a site's content was allowed to be the star of the show. A back-to-basics approach, with less clutter and more substance will allow your site's design to do what ultimately it was always intended to do: deliver content to the visitor in a way that is enticing and intuitive, fresh and functional.
3. Flat Design Persists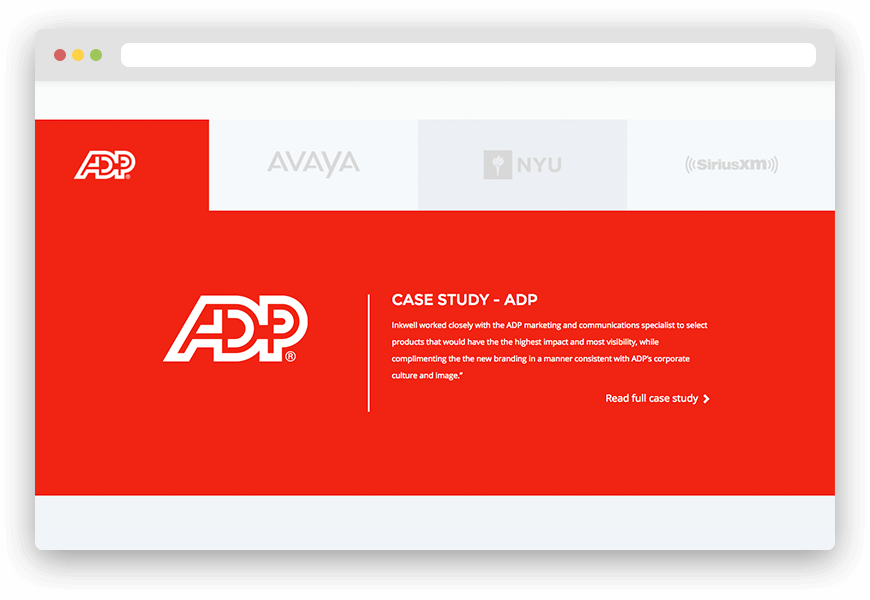 While flat design is not a new trend for 2017, we predict that it will stick around in the coming year. If allowing your content to shine is your goal, why not design a site that features clean open space, simple design elements and minimal distractions? The simplicity and ease of use that is characteristic of flat design not only allows but requires the content do to the talking. And with a focus on functionality, the flat site is all about giving your user the best possible experience.
And because it's been around for a while, the modern aesthetic that defines flat design is something that many users have had a chance to get comfortable with. In a year that promises lots of change, a little familiarity in 2017 may go a long way.
4. Big and Bold
All that minimalism and simplicity shouldn't come at the price of your website's personality. Enter big, bold fonts and dynamic colors.  In a digital landscape that grows nosier and more crowded by the minute, brands looking to grab attention and get their content noticed quickly will turn to the efficiency of super-strong, yet simple, visuals, and splashes of bright and bold color.
With text figuring in more importantly than ever (hello, content), we're calling for the continuation of the trend toward prominent typography that began last year. Concise messaging delivered by in-your-face fonts has the ability to speak volumes about your brand.
5. Video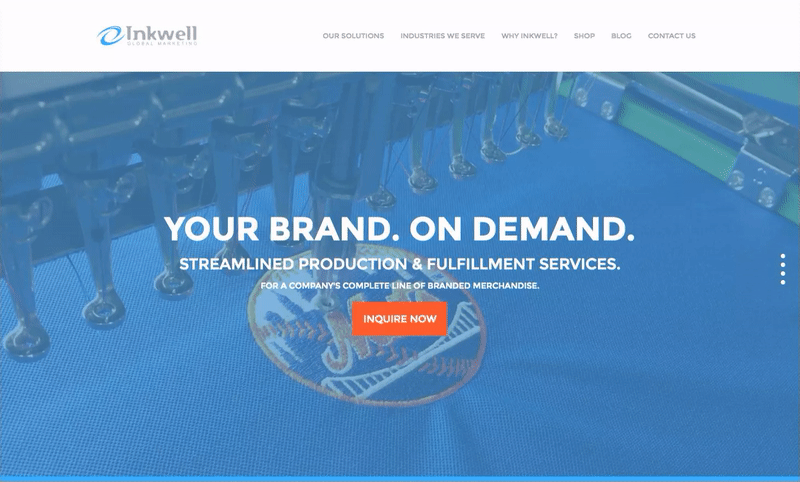 If you are looking to give the people what they want, make adding video content to your website a priority in 2017. The numbers don't lie…more than 100 million hours of Facebook videos are watched every day!
It's easy to see why video has become one of the most effective ways to speak to your audience—it delivers your content in a way that's quick, easy and so much more entertaining than a blog post! As a vehicle to authentically share the personality of your brand, video allows you to build brand awareness and loyalty in a way that no other content can.
So is your website is still partying like it's 1999? Then it's time for a redesign!
As a full-service digital marketing agency in Colts Neck, NJ, CMDS knows what it takes to put the latest trends for web design in 2017 to work for your brand. Contact us today to set your website up for success in 2017 and beyond.