Why Big Brands Choose A Small Healthcare Marketing Agency
Published Sep 17, 2019

Chris Mulvaney is the CEO of CMDS. I make things... I'm the creative entrepreneur with passion for (re)making brands and inventing solutions to problems no one knows exist.
---
Downsizing Your Healthcare Marketing Agency
In decades past, mega agencies like McCann Erickson, Ogilvy, BBDO and Omnicom dominated the Fortune 500 as the agencies of choice. Big brands picked big agencies. End of story. Now, however, the tide is shifting. Instead of jumbo agencies, top brands are choosing smaller, more specialized firms. This is true across all industries, but especially in pharma, where boutique healthcare marketing agencies have taken the lead.
Specialization is the name of the game in healthcare marketing. Knowledge of the current regulations, legal concerns and industry specific best-practices is essential for effective and efficient marketing.
As more and more specialized healthcare marketing agencies emerge, pharmaceutical brands are discovering a plethora of tangible and intangible benefits with going small.
Benefits of Using a Boutique Healthcare Marketing Agency
Your Budget Goes Further
Even the best boutique healthcare marketing agencies charge less than the colossal marketing firms. The reason is simple: overhead. Large agencies require a significant amount of revenue just to cover their basic operating costs. Big city rents, wining and dining clients, travel, salaries for employees in HR, legal, finance, and research are all factored in to how much they charge clients.
Smaller marketing agencies are, by definition, smaller. They have lower rents. There are less internal departments. Nearly every employee directly adds value to their clients, whether as a project manager, writer, designer, developer or in production. As a result, they are able to charge clients less for equal, or in many cases superior work.
Agility, Speed and Responsiveness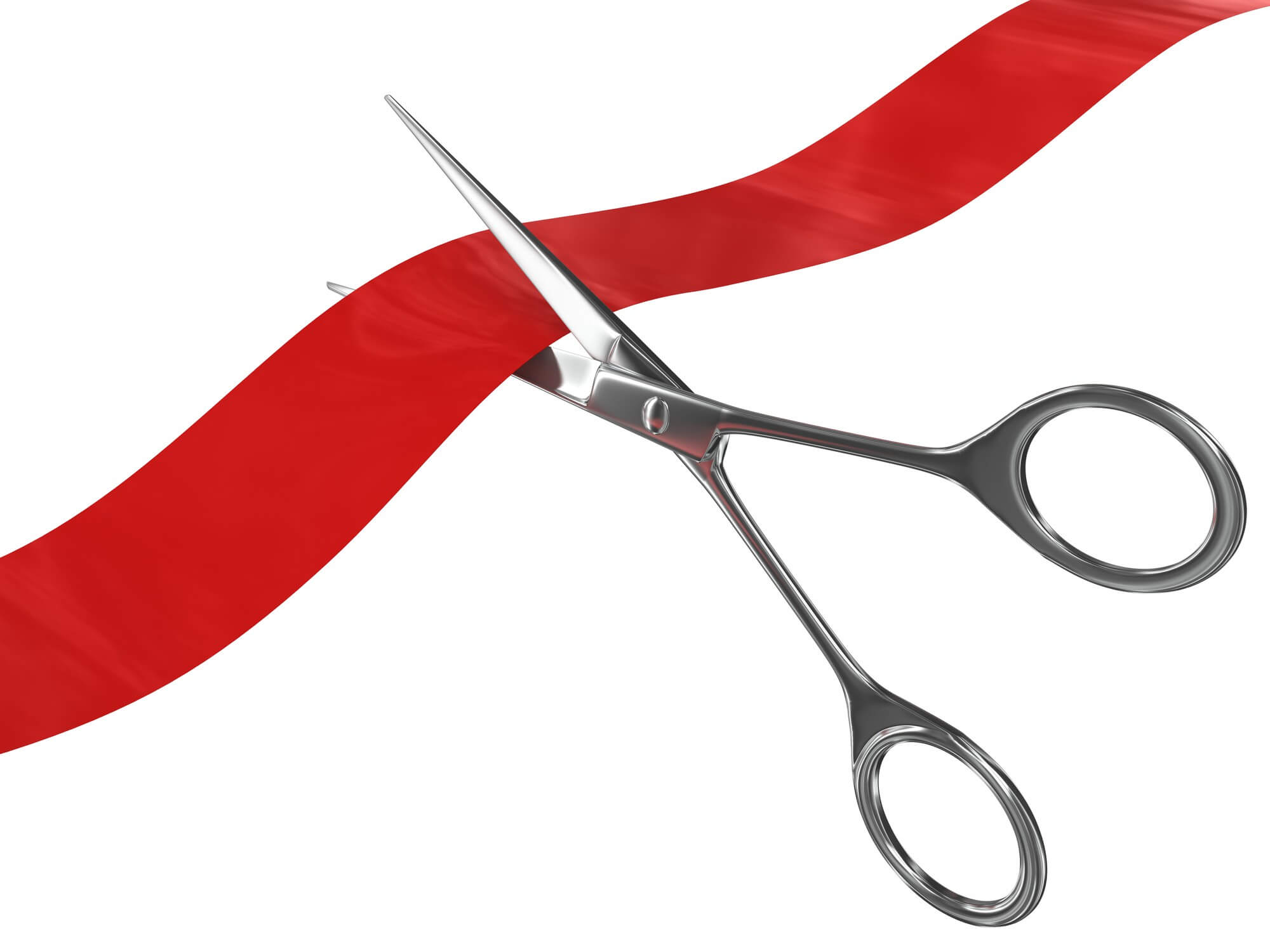 When comparing the org chart of a small healthcare marketing agency to a mega-agency, the difference becomes quite obvious. Smaller agencies are flatter, with less reporting levels. In many cases, there are just a handful of people working on a specific client.
Large marketing agencies have multiple tiers, starting with their Board of Directors and C-level, down through account services, account planning, creatives, art directors, copy writers, designers, project managers, production, media buyers, finance, research and more. Approvals need to pass through all stakeholders before being shared.
So how does that affect the client?
Flatter = Faster
Think about it.
As the client, you decide you need something changed on your website. If you have a small healthcare marketing agency on retainer, you simply give your account or project manager a call and explain the situation. The PM then talks directly with the designer/developer/copywriter down the hall from them. They work together to find a solution and then have an update ready for the client — sometimes even by the end of the day.
In a giant agency, that same phone call requires your simple request to bounce around to multiple departments, with each lead signing off on the change before it can move on. Depending on your business's priority level, they may not even look at your request that day.
Working with a smaller healthcare marketing agency ensures a level of speed, agility and responsiveness that is impossible to find in its larger brethren.
They Know Healthcare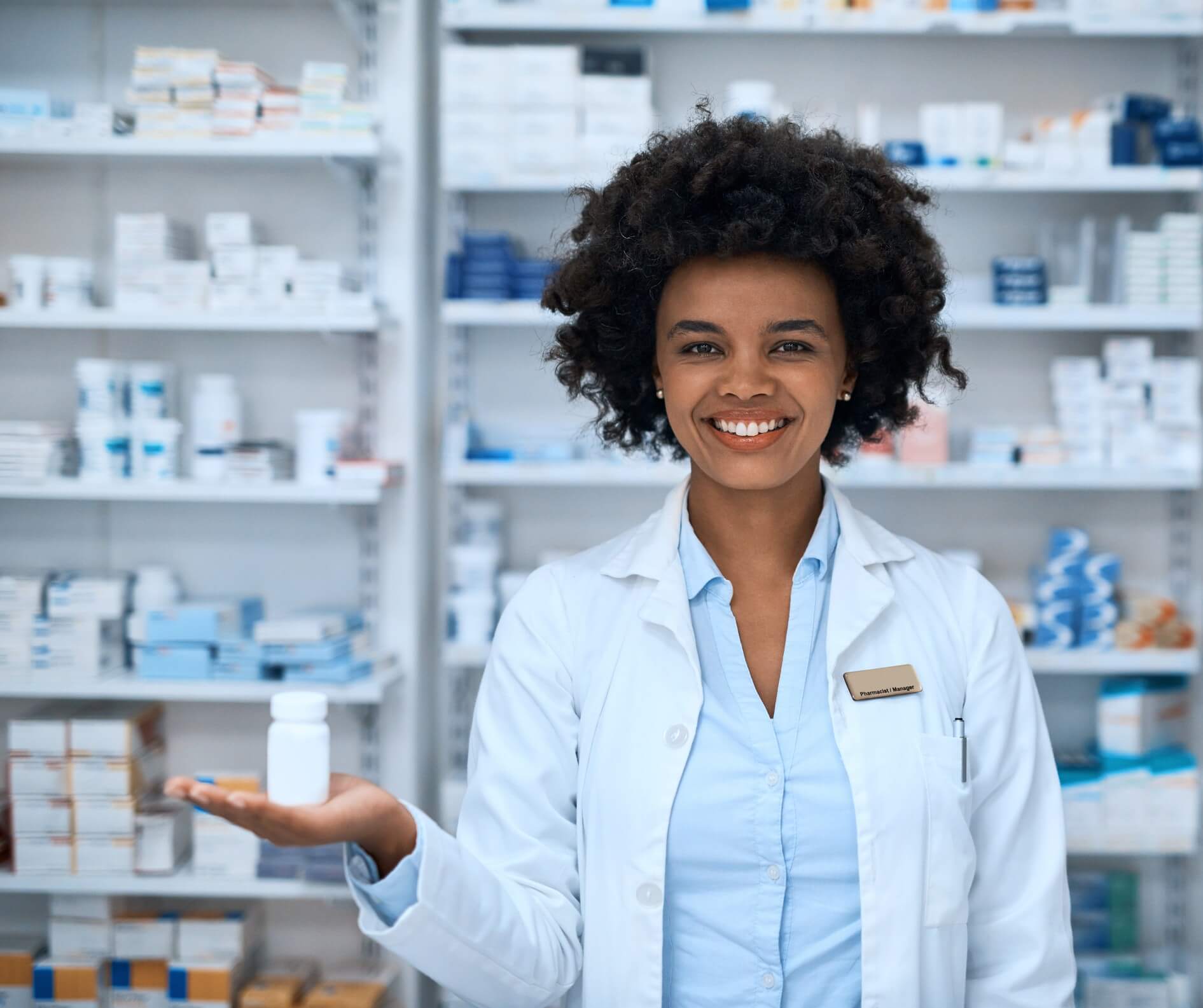 As mentioned previously, boutique healthcare marketing agencies are medical and pharmaceutical industry experts. The pharma world is their bread and butter. They know all the latest regulations from the FDA, FTC, USDA, ACA, Stark Law, Medicare, Medicaid, HIPAA, and every other current and proposed law, statute, policy, guideline, lobbyist group, event and influencing body.
That is their job. Their only job.
Large marketing agencies have split interests. Their top three clients may be in automotive, consumer packaged goods and hospitality. Their knowledge level in the healthcare industry ebbs and flows based on whether they have an active client in the space.
These account managers are great at what they do, but if they just came off 2 years with a cosmetics client to work on your healthcare brand, there is going to be a sharp learning curve. One that the client has help with. In these cases, the healthcare client needs to educate their marketing agency and is often reminding them of industry-specific issues.
Whereas a smaller, specialized healthcare marketing agency forms more of a symbiotic, partnership. They can anticipate problems before they arise, working more intuitively and proactively because of their deep industry expertise.
A specialized healthcare marketing agency essentially joins your team. They work closely with you, in a mutually beneficial relationship, adding knowledge and insight to your internal marketing efforts.
Relationships Matter
When choosing a healthcare marketing agency, you likely listened to multiple pitches and proposals. You weighed numerous factors, including price, concept, and timeline, but also things like agency personality and the ability to work together.
Big agencies have some of the most charismatic pitch guys around. They will wine and dine prospective and current clients. Their sales pitches are sensational. You believe they can deliver everything they promise and can't sign on fast enough.
The problem is, once you sign on, you don't talk to them again unless there is a problem. Their job is to get the business. Once onboard, clients are transferred to account managers for their day-to-day needs. The person you thought you were forming a business relationship with handed you over to someone else.
Even worse, the person you are talking to isn't even the person doing the work. You officially have a handler. From contract signature onward, you are dealing with middlemen whose job is to keep you happy, but without letting you talk to the actual designers, writers and developers.
This is not the case in small healthcare marketing agencies.
They don't have the luxury of that many employees. Oftentimes multiple job functions fall under the same person. Your interactions with the agency include dealings with the people actually working on your account every day.
Small healthcare marketing agencies have limited clients, so they truly focus on the ones they have. In many cases, smaller marketing agencies start to feel like part of your team – like you are all working together towards a common goal. There is less focus on billable hours and more focus on how they can help your business grow — because when you succeed, they succeed.
Leverage Your Power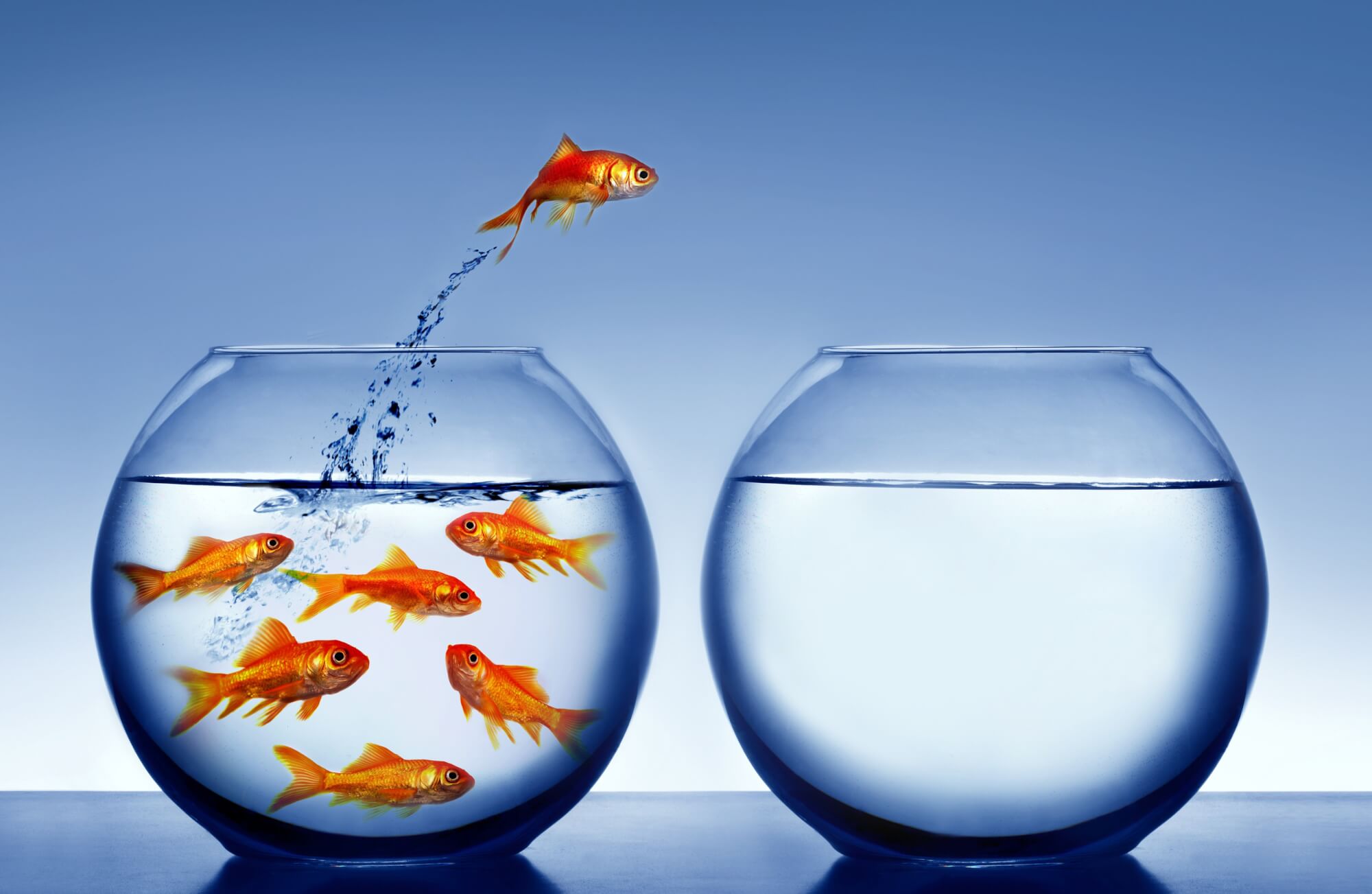 If one of your KPIs is number of marketing awards won, a big agency may be the best option for you. However, for the most part, healthcare marketing isn't sexy. It's not 'award-winning' fodder. Which unfortunately can affect your status with big marketing agencies.
When you work with a boutique healthcare marketing agency, you are suddenly the big fish in the small pond. With less clients, each accounting for a large percentage of their revenue, your business is vital to them.
Your business means more to them than it does to a large agency. Small marketing agencies care about your bottom line because it directly affects their bottom line.
As a result, your marketing team at a small agency will tend to work harder and more proactively than their counterpart at a large agency — because you mean more to them. Keeping you happy is a central part of a small firm's business strategy.
Innovation Leaders
Large marketing agencies are a lot like machines. They have perfected their marketing strategy and execution plan and roll it out across all clients. Through years of experience, mega-agencies learned what works best for them, how they can bill the most, and have established a firm process for how things work.
Changing that process is met with resistance. Multiple levels of approval and buy-in must be met in order to try something new.
Smaller healthcare marketing agencies have the freedom to be innovative. Often, the entire company, from interns to the CEO will participate in brainstorming meetings, generating fresh, creative ideas. They are not tied down to one proven path, so are willing to try new things for their clients.
Not only are niche marketing agencies more agile, they tend to attract more creative mind.
Boutique marketing agencies are magnets for the most talented and innovative marketers. At the beginnings of their careers, these individuals flock to large agencies to build their resumes. But corporate politics often feels stifling to eager, ambitious marketers.
After proving themselves at big marketing agencies, the most innovative and driven talent often set out on their own or join with smaller, boutique agencies where they have more freedom and flexibility. Their clients benefit from boundless creativity, enthusiasm and talent, at a fraction of the cost of a large agency.
Partners for In-House Teams
In today's business environment, many healthcare and pharmaceutical agencies are moving or keeping their marketing team in-house. In-house teams leverage an intimate knowledge of both the industry and their brand's product, goals and customers. They can handle the majority of the marketing needs for their brand.
Occasionally a one-time project will arise that the in-house healthcare marketing team cannot handle. In these situations, hiring a small healthcare marketing agency for one-time or project work is the ideal situation for them.
They don't need–and can't justify–having a large agency on retainer, but do need occasional help on specific initiatives. Small healthcare marketing agencies are the perfect partner for in-house marketing teams.
Big Agencies Still Make Sense
Big agencies are not going away. They will still get (and swap) many of the big pharma clients. They are uniquely suited to some of the high-demand, colossal pharmaceutical companies around the globe.
Pharmaceutical companies and biotechs that require multi-media brand support, across television, in-market, PR, digital, B2B and B2C, and social, are likely still going to want a single agency to shepherd their brand.
Maintaining a consistent brand image and communication strategy across all platforms is a full-time endeavor, which can either be done in house, or via an agency.
In some cases, it's just a name thing.
But there is now room for both large and small agencies. Plenty of pharmaceutical, healthcare and biotech companies are realizing that there is a whole new wave of marketing options open to them — and they are reaping massive benefits.
Esperienza RX
Esperienza RX is a small, boutique healthcare marketing agency specialized in global UX, web design, development and SEO for pharmaceutical and healthcare brands. The marketing team at Esperienza RX is a tightly knit, passionate family of big thinkers and innovators–and eager to tackle new challenges for their clients.
We have experience in both traditional pharmaceutical marketing, as well as website development and design for healthcare companies. Esperienza RX understands the intricacies and challenges in today's multi-layered healthcare marketing space. Our clients rely on us for our industry knowledge, speed and ability to execute.
If you are looking for a new healthcare marketing agency, talk to the team at Esperienza RX.
We have experience with both Fortune 500 brands and tiny biotechs. Contact us at 732.706.5555 or contact us on our website to set up a consultation.