{Unite Fitness}
NJ marketing company CMDS is thrilled to announce that the website for Unite Fitness, http://www.unitefitnessonline.com, has been awarded a 2013 Communicator Award. The Communicator Awards recognize new ideas in marketing a product or company and communicating ideas to audiences. The Awards typically receive over 6,000 entries and filter out the best of those submissions. Winning means that the Unite Fitness website left a lasting impression on the judges.
Unite Fitness is an at-home boot camp workout that aims to help subscribers change their fitness routine and the way they eat. Users of the site can record and track their progress over the course of three months. Unite Fitness is dedicated to "bringing people together to train anywhere."
"We went to CMDS because we knew that they knew what they were doing," says the Unite Fitness team. "We wanted to expand our market, and update our look. CMDS took care of both, and won an award that helps us stand out among our competitors. We are so pleased with the new look and the win."
CMDS provides innovative website design for companies that want to update their look and expand their audience. CMDS also offers social media management, SEO optimization, and other features to help businesses stay relevant.
About CMDS:
CMDS is an award-winning full service marketing agency, Google AdWords certified Partner, social media and NJ marketing company dedicated to branding businesses. Headquartered in Middletown, New Jersey, CMDS has been offering superior services since 2002, including website design, online advertising, marketing services, and search engine placement. For more information, contact Anthony Sole at (732) 706-5555 x203 or visit the company's website at www.cmdsonline.com.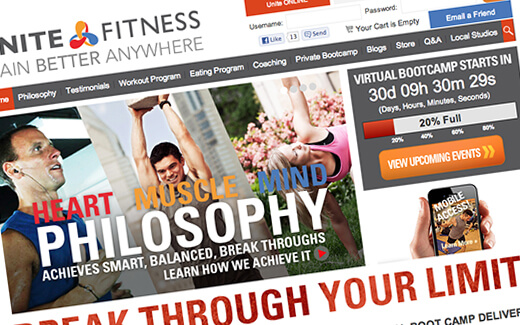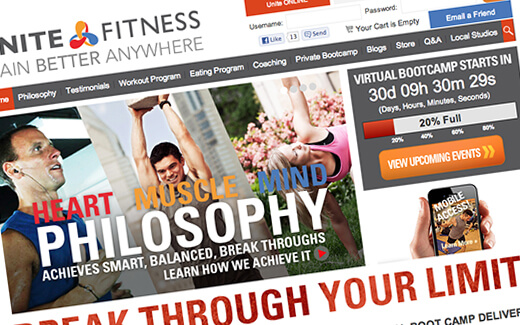 The Unite Fitness Online site is the cutting edge of "home-based" workouts. The site allows users to follow an intensive Boot Camp, which outlines all workouts, prep steps, even eating for a 3 month span. Users can track their progress within the Boot Camp and even record important data for reviewing program effectiveness, including weight and workout rep. information. Visit Unite Fitness Online and see our work in action.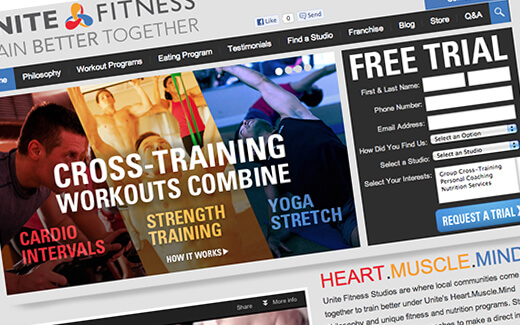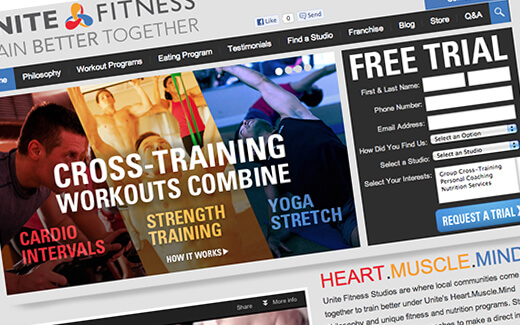 The Unite Fitness Studio website truly ties the entire Unite Fitness empire together. The site features clean and slick design and well-represents the studio's contemporary feel. The site is tied into a third-party client management system, allowing studio members the ability to login and view pertinent studio information, including workout schedules.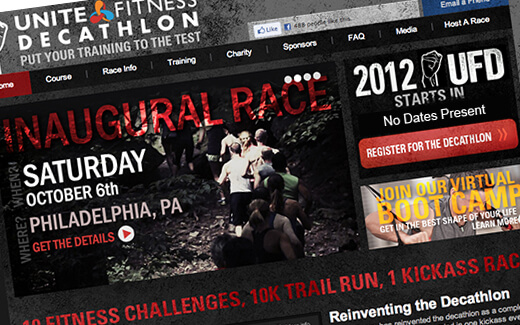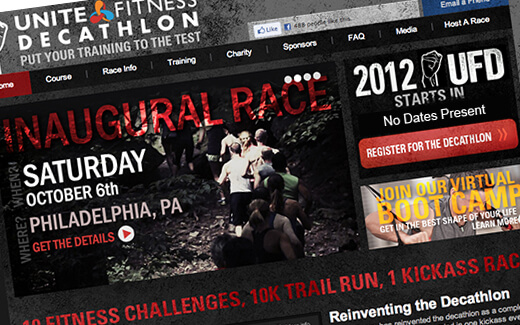 The Unite Fitness Decathlon is one of the Northeast's toughest tests of endurance. The site perfectly represents the grittiness of the event while giving users pertinent information regarding the race and important details. The site features integration with a third-party event registration system and email marketing client for heightened client interaction.