{Unite Fitness}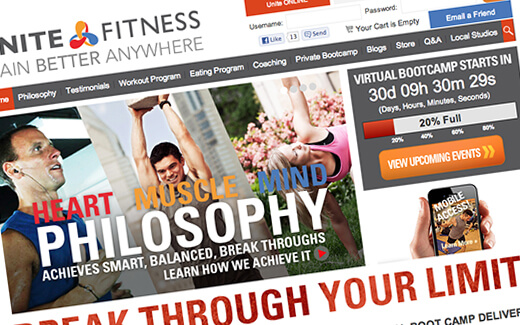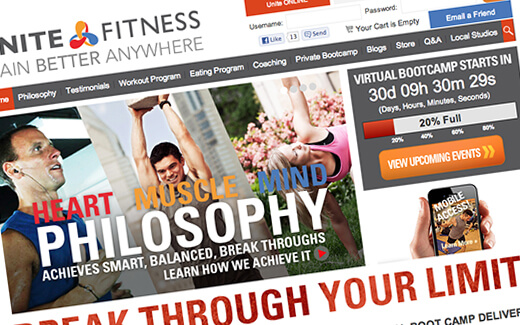 The Unite Fitness Online site is the cutting edge of "home-based" workouts. The site allows users to follow an intensive Boot Camp, which outlines all workouts, prep steps, even eating for a 3 month span. Users can track their progress within the Boot Camp and even record important data for reviewing program effectiveness, including weight and workout rep. information. Visit Unite Fitness Online and see our work in action.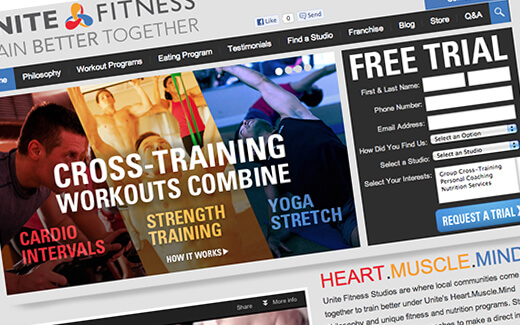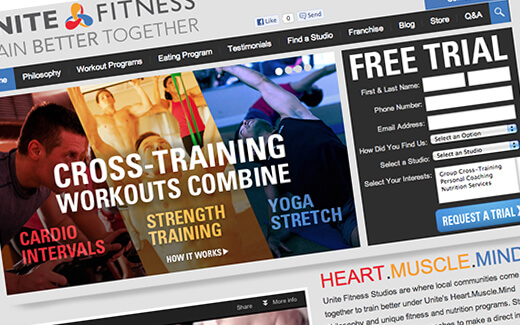 The Unite Fitness Studio website truly ties the entire Unite Fitness empire together. The site features clean and slick design and well-represents the studio's contemporary feel. The site is tied into a third-party client management system, allowing studio members the ability to login and view pertinent studio information, including workout schedules.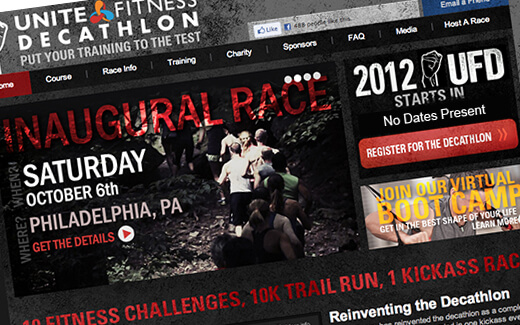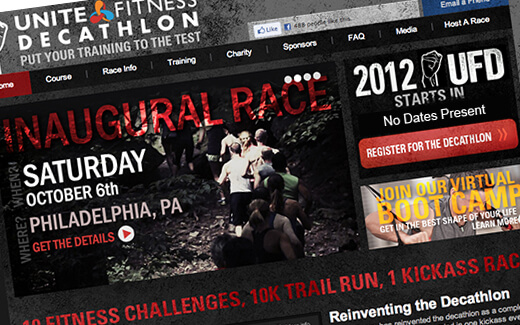 The Unite Fitness Decathlon is one of the Northeast's toughest tests of endurance. The site perfectly represents the grittiness of the event while giving users pertinent information regarding the race and important details. The site features integration with a third-party event registration system and email marketing client for heightened client interaction.