{fitness website}
Middletown, NJ (January 8, 2013) - NJ marketing company CMDS has announced the launch of http://www.unitefitnessonline.com, a site that provides users with an effective, home-based boot camp.
Based off a heart, muscle, mind philosophy, the Unite Fitness Online boot camp is a comprehensive, three-month program that includes fitness and eating plans. As they work their way through the boot camp, Unite Fitness Online users can record their workout information and view their progress. The program offered on the Unite Fitness Online website contributes to the company's overall mission of bringing people together to train better, anywhere.
According to CMDS founder and president, Chris Mulvaney, the NJ marketing company was thrilled to be working with Unite Fitness once again. "Working with Unite Fitness is always such a pleasure. The newly launched Unite Fitness Online website is an important marketing tool that will build Unite Fitness' online brand and provide a ton of value to those who are looking for a kick-a** workout from home."
CMDS offers striking and engaging website design and helps clients attract their audiences. CMDS also offers seo services to ensure optimum search engine ranking, getting the most out of a particular website and greater visibility.
About CMDS: 
CMDS is an award-winning full service marketing agency, Google AdWords Certified Partner, social media and web design company dedicated to branding businesses. Headquartered in Middletown, NJ, CMDS has been offering superior services since 2002, including website design, online advertising, marketing services, and search engine placement. For more information, contact Christopher Mulvaney at (732) 706-5555 or visit the company's website at http://www.cmdsonline.com.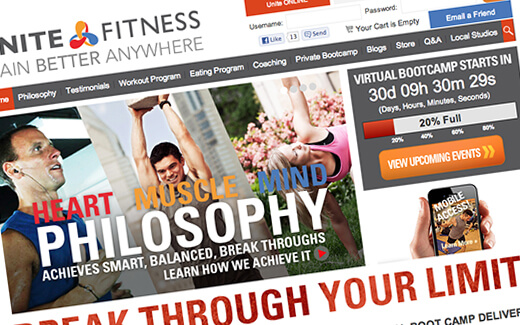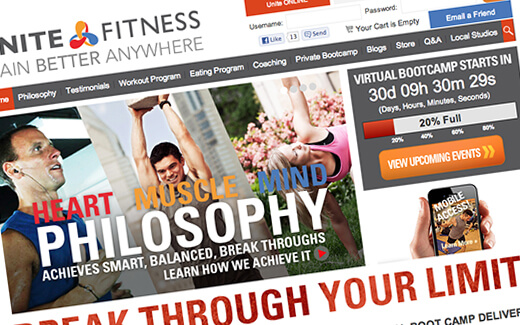 The Unite Fitness Online site is the cutting edge of "home-based" workouts. The site allows users to follow an intensive Boot Camp, which outlines all workouts, prep steps, even eating for a 3 month span. Users can track their progress within the Boot Camp and even record important data for reviewing program effectiveness, including weight and workout rep. information. Visit Unite Fitness Online and see our work in action.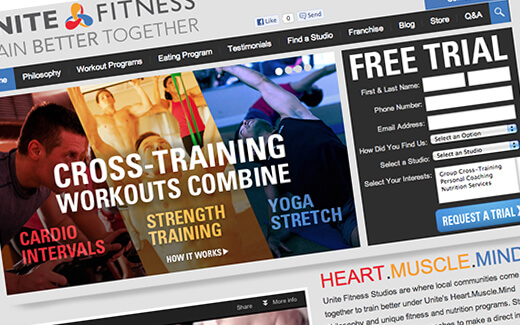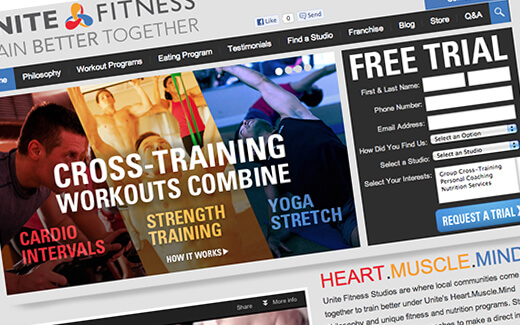 The Unite Fitness Studio website truly ties the entire Unite Fitness empire together. The site features clean and slick design and well-represents the studio's contemporary feel. The site is tied into a third-party client management system, allowing studio members the ability to login and view pertinent studio information, including workout schedules.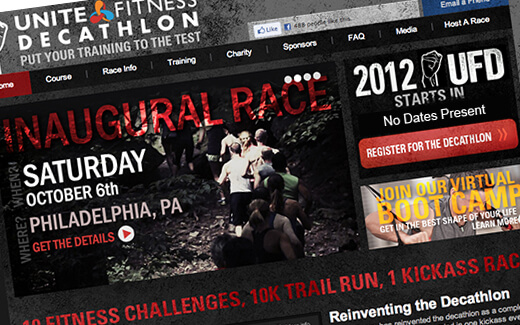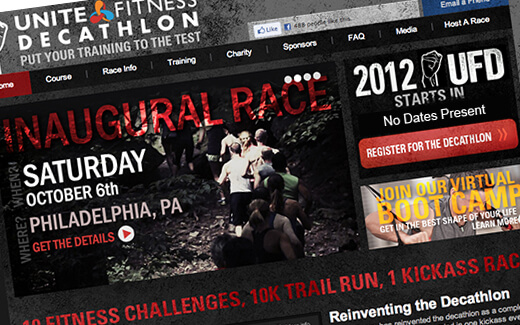 The Unite Fitness Decathlon is one of the Northeast's toughest tests of endurance. The site perfectly represents the grittiness of the event while giving users pertinent information regarding the race and important details. The site features integration with a third-party event registration system and email marketing client for heightened client interaction.