{Financial Marketing}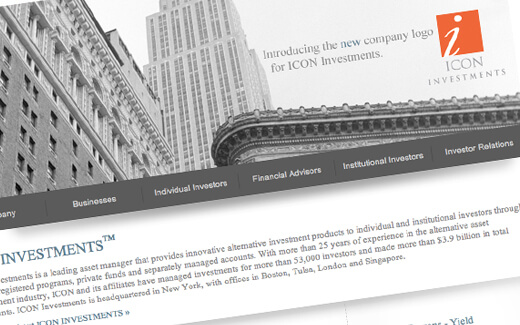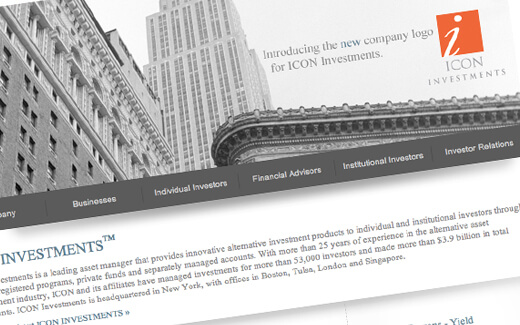 Website design
Website development
Content Management System integration
User registration system to view sensitive financial documents
Financial firms are working hard to build a positive online presence. This industry often encompasses a variety of different organizations that assist with money management. These organizations can include banks, credit card companies, insurance companies, consumer financial companies, brokerage houses and investment fund managers, to name a few. More and more people are working to save money and keep their finances in order as this challenging market pushes on. These financial institutions are trying to gain a part of that potential audience working hard to keep a healthy balance sheet at home. As a result, they should consider working with a financial services marketing expert.
What does a Financial Services Marketing Expert Do?
A financial services marketing expert has the understanding of the industry, coupled with how to build a positive online presence for a business. This is valuable assistance for a financial services business looking to expand their market share, as these organizations often lack the technical expertise to undertake this type of project.
The financial services marketing expert will examine the company's website to ensure it is both user friendly, as well as provides all the information a potential customer may need in easy-to-understand layman's terms. Ultimately, when a person goes online, they are looking for information. When a business can provide that information in a straightforward manner, which also demonstrates the company's knowledge of a specific subject, chances are greatly increased that the site visitor will become a customer. This is where a financial services marketing expert can help by developing the type of message and information an individual is searching.
A financial services marketing expert can also develop a competitor analysis to see what the competition is up to and how they hope to increase their market share. This is important information when businesses are competing for the same type of customer.
Building an Online Presence
In recent years, companies that are part of the financial services industry are looking to the Internet to gain more customers. This can be a complicated and daunting process. As a result, it makes sense to work with a financial services marketing expert to guide the business through the entire process and develop a successful campaign.
One of the biggest industries currently trying to break out online is the financial services industry. That means that all of these companies are currently looking for a financial services marketing expert to help them grow their online audience and introduce new success strategies.
Read More

»