{Insights from CMDS President Chris Mulvaney}
Gearing up marketing for 2014 and beyond
Every year we see lists like "Marketing Trends for 2014″ pop up from industry blogs, but notice that most of the time they are way off from what we are seeing on the front lines. As time goes on, companies of all shapes and sizes continue to move towards results oriented marketing. Here's our list of what we see trending as we get into 2014:
1) Retargeting, because everybody deserves a second chance
Retargeting will be the favorite of Marketing Trends for 2014 even though it has been around for some time now. More and more companies are getting onboard with it because of it's effectiveness in branding. If you've done banner advertising in the past, you know that the results usually have a lot to be desired. With retargeting in the Google network, you pay based on clicks and not impressions. It's estimated that first visits only result in at most 2 percent of website conversions. This gives your brand the opportunity to show up in front of someone who has visited your website many times after they have previously visited your website. Retargeting in social media is like the perfect icebreaker, starting a conversation with someone at the party that you know is interested in you. Serving ads to people within Facebook after they have visited your website creates positive brand perception and helps keep you at the top of our potential customers mind.

2) Social Media Diversification
Imagine delivering your message more loudly, to a larger audience and in a place your competitors have not tried yet. Sounds pretty appealing, right? That is the idea behind diversifying your social media strategy. Using not only Facebook, Twitter, Youtube, and LinkedIn. But taking advantage of growing channels like Pinterest, Google+, Instagram and even Vine. Paid advertising will also increase, particularly on Twitter, Pinterest, LinkedIn and even Instagram. B2B will find more success educating customers on the value of their business rather than start a conversation. (Conversation is more of a B2C strategy) Using social media is also an integral part of SEO. Search engines look at social signals to determine how well they should rank your website.

3)Advertising in Social Media
With so much content-rich conversation happening on social media, it is important to portray your message loudly and to the most interested people. In the future will be less and less likely that company pages within social channels will rank at the same pace they are now. In order to differentiate your company in 2014, properly advertising in social media channels will be imperative.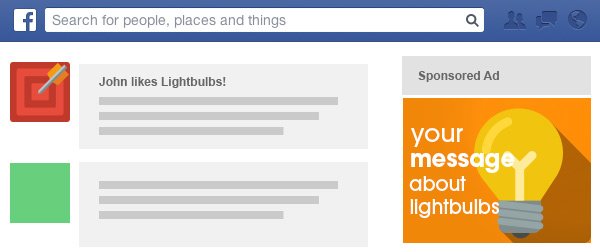 4)Responsive for Mobile
Mobile websites will be less and less attractive for companies because they display limited information to your potential consumers. Responsive website design is continuing to grow and become more necessary in the future. With so many different devices and display sizes, it becomes imperative to have a website that shifts and adjusts to the exact size of the device for optimal user experience. When responsive, the composition of the website shifts slightly and only the most important content is shown.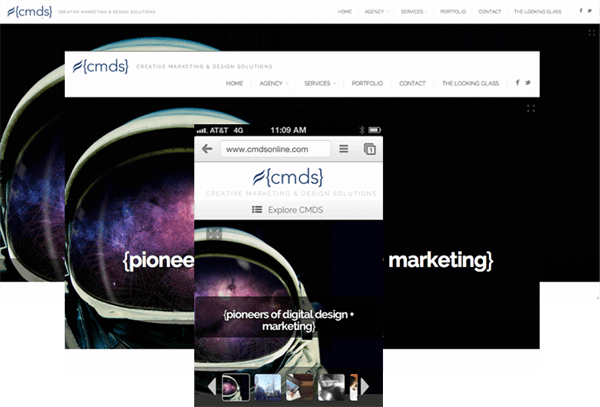 5)App development
More companies will continue to build apps to add value to their client base. Chris Mulvaney from CMDS states "In 2013 we saw a dramatic increase in requests for mobile applications all relating to helping educate and engage existing client bases. The app seems to look less like another revenue stream and more as an engagement platform for those that are already clients."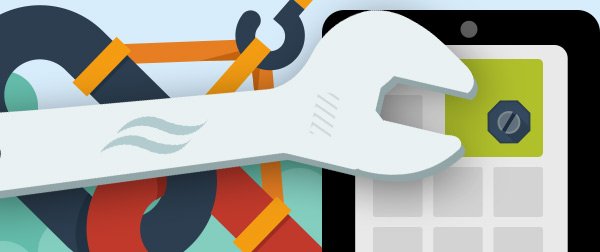 6)Content creation
Content creation used to be for SEO purposes. In 2014, content creation will be to establish the appearance of leadership in the marketplace as well as act as a resource for those who visit your website. Chris Mulvaney from CMDS noted "Companies will drive people to their website using email, paid search, social media and SEO. They will be hyper-focused on what content they are introducing to people from those efforts and then continue to remarket to them using retargeting. It's a full circle approach that CMDS uses for client engagement and it works!"

7)Content Curation
Content curation is the process of sorting through the vast amounts of content on the web and presenting it in a meaningful and organized way around a specific theme. Content discovery apps like Flipboard, Pulse, Foodspotting, Fancy and Feedly will remain a hot trend in 2014, in order to provide potential customers with greater engagement. Businesses will look for ways to automate their content marketing, and these efforts will result in failure. In the current web climate, unique content is king. (Image based content is key! It is quick and easily digestible. You also give your SEO a boost by using alt and title tags).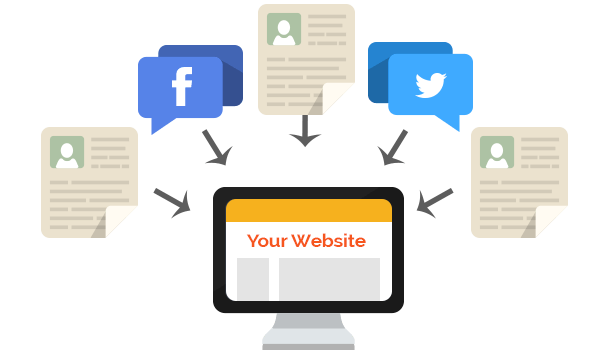 8)Paid Search
There are many channels to use paid search within. It's become more and more expensive to advertise online because of how many companies are exhausted from the constant SEO changes and have made the switch. The beauty of paid search, specifically in Google, is that you can see exactly what key phrases are converting on contact request forms and reallocate dollars to those that are performing the best. This sort of data will be exactly what marketers will growingly crave and most likely spend more money on after their campaigns are honed. Temi Mehta from CMDS states "Because of how easy it is to waste money, it is imperative that your campaigns are run by an agency that is a Google Partner like CMDS. We can manage your budget effectively and know what to look out for."

9)Reviews online
Getting reviews online is something that has been out for a long time. As the web becomes more and more social, businesses that display positive interactions with REAL people will have an edge over the competition. In 2014, there will be more and more campaigns geared around helping businesses get positive reviews from real clients. These reviews help with credibility and search engine rankings. Companies are encouraged to ask their clients to engage in placing a positive review for them online after a sale or transaction has been made.

10)Postcard & Lumpy mailings
Since most companies have stopped traditional mailing, there is less and less junk mail in your mailbox. This opens the door for you to get noticed with traditional mailing efforts. Imagine getting a letter with something lumpy in it. You automatically open the letter to see what's inside. It's like getting the prize at the bottom of the cereal box without rotting your teeth. In 2014, traditional mailings will be part of the marketing mix for those companies that believe in capturing mindshare and understand that it is important to be in front of your targeted audience as much as possible. When a buying decision is ready to be made, your company will be the one that stands out from the crowd.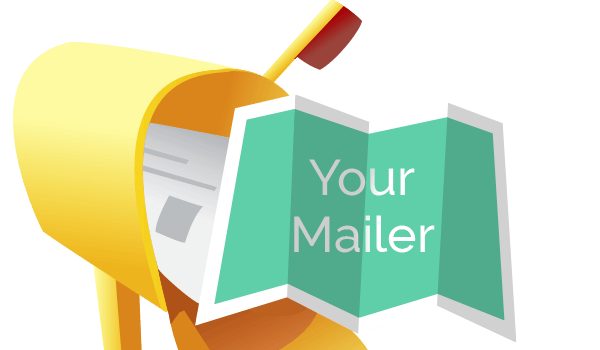 Like what you've read? Give us a call at 732-706-5555 and see how we can help you market your brand in 2014!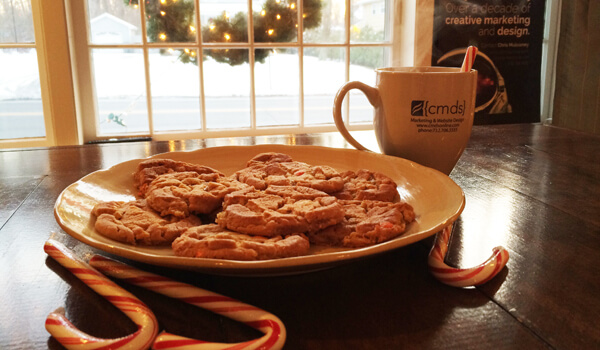 On cold snowy days, you'll find hot cocoa, candy canes, and chocolate chip cookies in the kitchen at CMDS. During summer, you'll be outside on the picnic bench eating a freshly grilled burger for lunch. When time allows, you'll see employees playing foosball or reading an industry-related magazine in the lounge. All of this fun happens within the normal 4-day business week at CMDS.
What? 4-day workweek? Off Every Friday?
CMDS is passionate about providing our employees quality of life, while retaining our commitment and service to our clients. CEO of CMDS Chris Mulvaney states, "Many of the employees here at CMDS could use the free day for doctor's appointments or to get their oil changed, spend time with their kids, learn new skills and think about their role at CMDS strategically. Four-day workweeks also let them cut their commutes. It creates an environment that helps retain employees for the long haul."
Forward thinking fun
Thursday's advancement sessions are the most innovative times at the office. "The company gathers around the conference room table before the day comes to an end. Each employee is expected to come with an idea, something they've researched or something that they have experienced positively, and share it with the rest of the team. The team then brainstorms on how they can implement for clients, themselves, or for the business. It's created this awesomely creative competition amongst the talent here. The envelope gets pushed more and more each week and we're coming up with some revolutionary ideas!" says Chris Mulvaney. "On Mondays, employees come back to work excited and ready to work, having thought all weekend about the ideas we discussed. It's one of the best decisions we've ever made!"
Brooke Dixon, co-founder and chief executive of Hourly.com, a site that matches job-seekers with employers, says "well above half of our users are looking for something other than a traditional workweek." At CMDS, we're all but traditional and are constantly pushing the envelope.
It's the people at CMDS that make it the company that it is today. We hire people who are smart, self-starters and determined, favoring talent over experience. Our building and offices are designed to encourage employee interactions within and across teams, and foster conversation to take the brands we work with to the next level. Come find out more about our marketing agency culture!
NJ Marketing Agency CMDS enters into Google Partners Program
Being a Google Adwords Certified agency is nothing new for CMDS. The tests to become certified used to be all but trivial. But over the past few months, Google has rolled out a new Google Partners Program that eliminates the certification program and helps agencies to reassure clients that they are dealing with a dedicated and trustworthy company.
CMDS invests time and money into the skills and development of their employees, in an effort to offer their clients advanced account maintenance and recommendations within their marketing campaigns. These techniques are then applied to bring maximum results to our client's campaigns.
Google states, "Qualified Individuals and Qualified Companies within the Google Advertising Professionals program have met Google's requirements to attain this level of recognition. They've managed client AdWords accounts for at least three months with a minimum spending level; in addition, Qualified Individuals have passed the official exam to demonstrate their in-depth knowledge, and Qualified Companies have several Qualified Individuals on staff. Because achieving Qualified Individual or Qualified Company status is no easy feat, we reward these professionals with an official program logo and Professional Status page which tout the title."
Passing the Google Partners exam signifies that through extensive studying and experience, a company like CMDS is more adept at providing a client with the best online marketing practices. Ultimately, this will help to improve your campaign performance across the Google Search and Display Networks.
Contact your Google Partners today
We would love to chat! Contact Google Partner CMDS today!
Five ways we measure the success of our online marketing campaigns
The success of your marketing effort cannot be determined without data. The web leaves a comprehensive electronic trail, with a rich history of statistics to review and evaluate. Here are five ways CMDS will measure the success of online marketing campaigns:
1. Do a "before and after" traffic comparison
Comparing the number of visitors to your site before and after the implementation of your campaign is the first step in how CMDS evaluates campaign success. Web tracking tools like Google Analytics provide detailed reports that allow CMDS to determine what percentage of your traffic is organic, referral-based, and direct. An increase in organic traffic is one of the most desirable results of an online marketing campaign since users are most likely to visit – and most likely to trust – sites listed at the top of non-paid search engine results.
2. Gauge visitor loyalty by number of repeat visits
Once visitors land on your site, it's essential to provide them with content that not only satisfies their immediate needs but also compels them to return in the future. CMDS achieves this by incorporating your top keywords and key phrases into relevant web content that is frequently updated and expanded. A successful online marketing campaign can solidify your site as an educational resource for your industry, bringing a steady stream of repeat visits.
3. Analyze P.V.S./P.V.C. (Page Views to Subscriber/Page Views to Conversion) statistics
Web visitors want to find the information they need as quickly and easily as possible. The less they have to search, the more likely they are to complete one of two desired behaviors: supply their contact information via an online form (subscribe) or complete an online purchase (convert). A decrease in your P.V.S. or P.V.C., along with an increase in your subscribers or conversions, is an indicator of a successful online marketing strategy.
4. Determine if the number of subscribers/leads generated via your site has increased
When visitors respond to calls-to-action on your site by subscribing to your newsletter or special offers email, they provide you with valuable marketing data that allows you to contact them regularly about appropriate products and services and to build an ongoing relationship. If you see an increase in subscribers or leads, your campaign is driving qualified traffic to your site.
5. Calculate the number of conversions and their profitability
An increase in the number of visitors that become customers is one of the surest signs of a successful online marketing campaign. The next step in further improving your results is evaluating the cost associated with each conversion and determining your ROI to ensure you are profiting from your efforts. Measure the success of online marketing campaigns and you can continue to fine tune your results!
Pertinent Project Management Dilemmas and Effective Solutions Including New Task Management Software
8 Steps for Becoming a More Effective Project Manager
1. PLAN, REVISE, EXECUTE!
As the project manager, it is your responsibility to create and execute project work plans. You must ensure that each project is clearly outlined along with detailed instructions for completion. Good project managers can provide realistic expectations to their clients by creating project timelines and milestones on a frequent basis. Moreover, while plans will usually need to be revised accordingly to the changing demands and requirements of your client, poor or no planning is a productivity and project killer. Realistic and openly communicated deadlines keep you and the team focused, help to organize thoughts and ideas, and stimulate actions necessary for project completion.
2. COLLECT DATA, DEFINE DEADLINES AND LEAD YOUR TEAM
Accurate records should be kept for all areas of the project; from conception to completion. This information is helpful for current projects but can also serve as guide for future projects of a similar scope. Many software products are available on the market today to aid in this process. An innovative new task management software platform that will automate much of this process called proTasker is just about to hit the market. As a PM, you are in charge of defining individual project responsibilities. Assign each task based on which employee has the necessary expertise and availability. This will help both your team and your client have realistic expectations surrounding milestones.
3. ORGANIZATION IS DIVINE
Poor organizational skills not only waste time, but also send a negative message about your company and quality of work. How can your clients trust your team to complete their projects if your company does not present themselves in a professional and organized manner? Start by organizing your office. Create a file system that keeps pertinent client information organized, easy to find, but not staring you in the face. Keep a running list of to-do items in a place you can see it on your desk and consistently update it to reflect what you have completed and add any new tasks (This is already part of the functionality of proTasker!). Dividing up the process allows you to break it into pieces that are more manageable. Rank the tasks from most important to least important. Keep a running list of questions you need answered on your desk instead of stopping to ask a coworker a question each time it pops into your head. It is beneficial to schedule five-minute meetings with coworkers periodically to discuss all topics at once. Taking the time to get organized is worth it as long as you make it a priority to maintain the organization you put in place. Maintenance is the key in the long run.
4. DO NOT PROCRASTINATE!
Personal organization and procrastination go hand in hand. When you are organized, you can properly allot time to do tasks. The least enjoyable tasks are put off almost indefinitely in many cases. Do those tasks at the beginning of the day when you are fresh and alert. You will have more patience and time to put towards the task. At the time of completion, reward yourself for a job well done! It may even help you to set mini deadlines. For example, if you really do not enjoy a task, set aside the morning for the task and once it is completed go out to lunch!
5. DELEGATE! DELEGATE! DELEGATE!
Delegate tasks whenever possible, but delegate wisely. Do not feel as if you have to do everything. Delegating shows your team that you trust them to complete the work, which in turn will empower them to be more decisive and confident. As the Project Manager, teach team members what they need to know to execute the task, or provide them with the necessary resources to learn on their own. Allow them the time needed to succeed and give praise when they do. Spend time developing your team as individual employees. Get to know them personally, as well as their strengths and weaknesses. Focus on improving their weaknesses and continuing to excel at their strengths. Share as much information with your team as you have from your own personal experience, but also provide them with all the resources you can to help them expand their knowledge base. Give individuals and the complete team clear expectations and work to keep them motivated!
6. MONITOR TEAM PROGRESS
Ensuring your team is making linear, forward progress at all times is vital. When working on a project check-in with each team member periodically. Consistently acknowledge and appreciate each team member's contributions. This will allow you to utilize each team member to his/her fullest potential and procure the best possible project results. By checking in you can monitor progress in relation to approaching milestones as well as identify problems before they happen. Make any changes as needed and amend the schedule and deadlines if necessary. Keep your finger on the pulse of your team's heartbeat and you will deliver a healthy project every time.
7. GET ON THEIR LEVEL
As a PM, you should hold regular status meetings with your project team. Make sure team members feel that lines of communication are open. If team members have a good relationship with their PM, they will feel comfortable to approach their PM about issues or challenges they are having. If an employee is fearful to communicate with their PM it may be too late to fix the problem by the time the PM is made aware of it. Keep the team well informed of changes. Once changes are made to the project plan, make sure every member is made aware either via email or via group meetings. Understanding how to communicate with difficult or sensitive information is crucial. Sometimes as a PM it will be necessary to have uncomfortable conversations with staff or clients. Stay calm and communicate privately with the parties involved. Encouraging team members to ask questions if they are confused will also cut down on the amount of re-work necessary if tasks are not completed correctly. This relates to keeping lines of communication open. If your team feels they can talk to you like a peer they will approach you with problems and issues more quickly in many cases.
8. JUMP IN!
Do not be afraid to roll up your sleeves and get into the trenches with your team. Challenge others to develop as leaders while serving as a role model and mentor. A Project Manager that shows willingness to do any sized task will earn the respect and trust from his team necessary to be a passionate and effective team leader.
Some Quick Tips on Filling in the Gaps!
Ask Yourself…How can you improve upon the following?
1. Efficiency as it is related to infastructure?
a. Do you need more equipment?
b. Does another employee need to be hired?
c. Can the work be outsourced?
2. Employee training?
a. Are there educational tools available to equip employees with mission-critical skills?
b. Can the work be delegated to an employee with more knowledge of the task?
3. Resources?
a. Is the issue stemming from a lack of funds?
b. Can the product or service be bought from an outside company?
c. Do you have enough employees on the team to complete the work assigned?
4. Client expectations?
a. Does the client have a realistic idea of what work is necessary for the task to be completed?
b. Is the client familiar with the processes being done?
c. Are their expectations in line with their estimated time allotted and budget?
5. Your personal PM expectations?
a. Are realistic deadlines set?
b. Do you have the resources necessary to complete tasks on time?
c. Are your team members equipped with all the skills necessary?
Go through each of these questions and answer them honestly. Identify areas where improvement can be made and list them according to which are the biggest priorities. Start at the top of the list and work your way down!
­­­
PM SOFTWARE SOLUTIONS
Many effective tools are available online to aid in the project management process. The question was posed, "What would ideal small business task management software look like?" An article in Entrepreneur magazine outlined the answer.
1. It would be web-based so everyone could see it at the same time.
2. It would have secure access, allowing different users the rights to see and change different things.
3. It would integrate with at least some system of timesheet data entry.
4. It would easily manage multiple projects and show people's schedules across those projects.
As previously mentioned, there are some great software products on the market to help facilitate the project management process such as proTasker. These products are incredibly user-friendly. Action items and milestones for each project are all in one place and easy to access. The tasks assigned to each team member seamlessly integrate with their personal calendar, allowing them to look ahead at the work they need to finish. Pertinent files can be uploaded for team members to access and an employee discussion forum keeps all communication about the project in one place.
When it comes to personal and team organization as well as staying on track with deadlines, software tools like these are incredibly helpful to small businesses.
To learn more about proTasker, visit http://protasker.com/.
Pertinent Project Management Dilemmas and Effective Solutions Including New Task Management Software
CLIENT RELATIONS
Being a good project manager does not only entail being able to manage your team well, but also includes a great deal of interaction with the clients and addressing their needs. Every client is different. Some will need more communication and handholding, while others will throw you the ball and let you run with it. Being able to identify the specific needs of each client will be a great asset to any Project Manager (PM) and certain task management software can be a valuable aid. As you will see in the following 8 steps, incorporating this strategy will help you to be more organized, and effectively manage your projects in a timely manner.
When it comes to client relations, perhaps one of the biggest problems facing project mangers is when there is a disconnect between client expectations, and the perception of the project scope from the internal team. The consequences of delivering a product or service that has not been clearly defined between a client and service provider can result in loss of repeat business and a dispute over services rendered. That project may also have negative effects related to that client's other deliverables. If that is the case, they may tell their network contacts not to do business with your company. No company wants to be blacklisted!
To solve this problem, a concise proposal is the foundation for good client relations. A proposal is written documentation that clarifies the expectations of both the client and the service provider to ensure both parties start off on the same page. In this case, you have clearly outlined the services you will be providing, and the client will know what to expect. Documenting each step in writing allows the client to read your view of the scope of the project, and gives them an opportunity to make any changes or clarifications before work begins. Task management software can be used to keep all documents and information organized. Make sure you are aware of and involved in all processes. This ensures that both the client and service provider have expectations in alignment. Set milestones at different stages to help your company gauge client satisfaction throughout the process.
EFFICIENCY
Efficiency in the workplace is paramount. Streamlining the completion of all projects not only cuts down on overhead costs, but also boosts customer satisfaction by delivering accurate and timely work. For a small business, the old axiom "time is money" speaks volumes, and with little time and often small budgets, inefficiency is the sworn enemy of project managers, clients, and profitability. In small- and medium- sized companies, it is important to make sure that all projects propel the company in a positive direction. Finding ways to optimize and streamline business processes gives each employee more time to accomplish tasks that bring in revenue for the business. These 8 steps will provide any PM with the tools to boost both personal and team efficiency.
Efficiency also breeds positive employee/employer relations and increases moral in the workplace. The more effective the project team, the more satisfied employers, employees, and clients will be in the end.
Addressing and solving issues within the process will always pay off. Effective project managers will be happier, more productive, and make more money. What PM wouldn't want that? The 8 steps are not difficult. When reading many of them you may say, "This is easy", "I should do that" or even "I used to do that but over time I stopped for some reason." This is precisely the point! The steps are simple but the payoffs are great. Take this time to refresh your skills. Do not dwell on the fact that you may not have been doing them in the past.
Pertinent Project Management Dilemmas and Effective Solutions Including New Task Management Software
Effective Project Management is the backbone of any efficient and successful company. Often times, small- and medium-sized companies encounter problems unique to that of larger corporations. Frequently, small businesses have medium-sized client bases. With an out-of-balance employee to client ratio, all staff members must be firing on all cylinders at all times.
Small- and medium- sized businesses live and die by their clients and their deadlines. In some cases, one or two big clients keep the company safely above their bottom line. Not meeting deadlines on time could mean losing crucial clients, which means that organization and scheduling are critical. Every minute counts. Small- and medium-sized businesses often lack the processes found in larger corporations, however they do have the advantage of being able to create their own custom processes.
They have various options to facilitate efficient processes. New task management software like proTasker is taking this one-step further. Templates of each job model are created and saved for use in the future. No longer will you have to ask, "What comes next?" or "Who should perform this task?" Task management software like proTasker will not only suggest logical next steps, but also which employee is best suited to complete the task.
The trickledown effect of good processes is undeniable. Reducing errors in managing time and events will create a more streamlined approach. Effective process leads to less wasted time. Less wasted time leads to more time to contract other projects. More projects equal more money!
In addition to the 8 steps, the following whitepaper includes three sections with ways to improve your personal project management style, how to deal with clients and their needs, and boost overall efficiency in the process.
YOUR PERSONAL PROJECT MANAGEMENT STYLE
As a Manager, or Project Manager (PM), you are the leader of a team, and have the responsibility to be as effective as possible for both your team members and your clients. Understanding your personality style, being aware of your strengths, and weaknesses, and actively working to improve yourself professionally will put you on the path to success. Looking introspectively on a consistent basis and taking stock of any areas that could use improvement is extremely valuable. When analyzing personality styles there are four main categories in which people can be divided: Relaters, Innovators, Analyzers, and Drivers.
Relaters
Relaters are highly involved in their relationships with others. They have many positive character traits including the fact that they are often great listeners, caring, loyal, and valuable team players. They have the ability to bring people together and communicate effectively to a large group. They can distinguish between the needs and wants of individuals. They make others feel involved in projects they work on and foster consensus within a group.
Best Practices for Relaters
- Keep a detailed and organized calendar to help stay on top of your commitments and deliverables.
- When conflicts arise, be the one to remain neutral and avoid taking sides. Use your skills to restate problems as opportunities, and help others identify solutions rather than looking to assign blame or get out of the room.
- Volunteer to be the "scribe" for the project team. Use your talents to capture issues, deliverables, and action items in clear and concise ways, while recognizing accomplishments along the way for project completion.
Innovators
Innovators are constantly moving and have a great sense of excitement in the workplace. They are creative, energetic, persuasive, and excellent brainstormers. Their greatest strengths lie in their ability to solve problems, come up with fresh ideas, and create strategic plans. They are fearless in situations they have never encountered before.
Best Practices for Innovators
- Use your personal power to be a "thought leader" rather than dominating the conversation. Help others see the "big picture" as you often see it first.
- Ask 3x more questions than other team members to draw out and gain buy-in for the best solution rather than telling others what the "right" answer is.
- Communicate the big picture through visual expressions and examples. It is often easier for others to understand something once they "see" it.
Analyzers
Analyzers in the workplace stay consistently organized and focused on the details. They are procedural, accurate, methodical, and fact-oriented. They have a keen understanding how the process works. They have strengths in the documenting, controlling, accounting, and systematizing components of a project.
Best Practices for Analyzers
- At the start of a project, define the critical success measures/key performance indicators AND the methodology for how metrics will be calculated.
- Help the project team identify product/process improvement opportunities based on real data and analytics vs. "guesswork" or "politics".
- Make sure you do not check out when the "big picture" discussion takes place. You need to stand in the future sometimes to be able to see the present.
Drivers
Drivers range from firm and direct, to assertive and dominant. They are determined, authoritative, influential, and commanding. They have a "go-getter" attitude and desire to be in charge. They are great leaders and are often results-focused.
Best Practices for Drivers
- Remember the "Golden Rule:" Lead others by example, not fear.
- Recognize and reward others often! The best recognitions are frequent, creative, and never embarrassing.
- When conflict or breakdowns occur, help the team resolve conflict in ways that do not end up with winners and losers. Be a unifying leader, not just in charge.
In order to be effective, a PM needs to be a mix of all four types. Each person will gravitate more to one personality type, but do not place too much pressure on yourself! Work on developing those skills that are not your strong suits. A great deal is expected of all project managers and they are often over-worked and underappreciated. Understanding your style and the style of your team members will help you to understand their process better and communicate more effectively.
Whenever I think of Matt Cutts, I think of the old E.F. Hutton television commercials (during the 1970′s and 1980′s)… "When E.F. Hutton Speaks, People Listen."
A young professional would be sitting in a crowded room, and he would say something to the effect of, "My broker is E.F. Hutton, and he said…" The chatter is the room would drop into silence, and everyone in the room would listen intently for the words that E.F. Hutton had said. It was a very effective commercial letting the public know that E.F. Hutton was a brokerage firm that offered excellent financial advice.
Founded in 1904, by Edward Francis Hutton, E.F. Hutton grew to be the second largest brokerage house in the United States, (hold your breath…) until it was bought out for $1 Billion in 1988… by Lehman Brothers.
The only remaining element of the original E.F. Hutton still in existence today is one of its sub-companies that is now owned by Citigroup.
So back to our original story. When Matt Cutts speaks, people really do listen… They listen for what is said, and they try to read between the lines as to what was not said…
If you do not know who Matt Cutts is, then you have not been playing the "how to get ranked in Google game" for very long. He is the head of the Google spam department, and it is his job to search the Google results looking for spam, and then to devise ways in which to improve Google's algorithms to filter that spam from its search results.
I hate to admit it, but some of us get a little bit obsessed with what Matt Cutts says and doesn't say.
In March of 2007, Matt Cutts said that Google was going to aggressively target paid links that are designed to manipulate Google's search results. From the response that engendered, you would have thought that Cutts set off a nuke in the middle of Times' Square at rush hour. Oh my… You could sense the aneurysms ready to explode!
One of the most aggressively argued Matt Cutts quotes is the one about Duplicate Content. Some have interpreted Cutts' words to mean that Google will penalize websites that host "duplicate content". Others say that a Duplicate Content Penalty is just pure bunk.
Some knowledgeable SEO companies have lined up to say that any "Duplicate Content Penalty" is pure myth, including Jill Whalen of High Rankings and Aaron Wall of SEO Book.
In a recent interview with Web Pro News in June of 2009, Cutts was quoted saying, "Within one site, I wouldn't worry as much about a duplicate content penalty. We'll just try to pick the best page."
He went on to say, "If you have the same content on 200 different sites… is it typical that we give a duplicate content penalty for that? No. Definitely not."
You would think with those words, that the Duplicate Content Penalty would be put to rest… You would think… But people want to believe that they should only use original content for their websites.
Well, there is an advantage in original content. When there is only one place to go to get specific information, then there is only one place to go to get that information. When you are the host of information that is unique, and that content is good enough that others wish to share it with the world, then people have to link to your page to show their readers the information.
The advantage in original content is the fact that your site has the potential of becoming an authority website with more links pointing to it – when the unique information is also good information that people will be inclined to share with others.
Duplicate content can deliver value to your website, but original content can deliver more value to your website in the form of more link popularity.
I would suggest that to you that web sites that are comprised of only duplicated content rank lower in Google than sites that have original content… I would tell that… If it were true. But it is not. Some of the most linked websites in the world are sites that only produce reprint content. Therefore, in many cases, those sites have absolutely no original content on them, yet those sites can rank ahead of the sites with unique content on them.
Why? You may wonder…
It is simple really… If lots of people are linking to a website, then that website has lots of link popularity, and despite the absence of original content, that site will rank well in Google.
The reason you would want to create original content of good quality is so that you can attract links directly to your site, and perhaps so that your site could eventually become an authority website that the search engines trust better than the other sites in its listings.
The Google Everflux is a term that was first coined, circa 2000. It goes by many names, including the Google Dance. In essence, these terms refer to the fact that Google's search results can often change on a daily basis – even on an hourly basis.
Your website may be #3 today and #12 tomorrow, then back to #5 next week. Google tells us that this is to be expected, since they are constantly bringing more information into their databases, day after day.
The Internet is a dynamic place, always changing and receiving new content. In a reflection of that truth, Google's search results are always changing too.
Over the last several years, Google has moved from daily updates to the information in their database, to nearly real-time updates to the information in their database.
A few bloggers have noted that new posts that they have made available have turned up in Google's search results in as little as 7 minutes, from the time the post was made public.
As new information becomes available, Google tends to give some preference to the new information over existing information. From the standpoint of Google, this is a good practice.
Take for example the death of Michael Jackson. When the news started hitting the Internet, users rushed to the search engines to verify the news. As stories of the death of the King Of Pop began to flood the Internet, the standard search results for "Michael Jackason" should naturally be diminished against Michael Jackson's home page. In the days following his death, his own website was not what people were looking to find. Instead, they were looking to find out the scoop on what really happened to him.
As a result, MichaelJackson.com had to take a backseat to the stories about his death, in the search results.
Of course, now that he has been dead for some time, the natural order of things can return. MichaelJackson.com and Jackson's Wikipedia page have regained their preeminent status at the top of Google's search rankings.
This is the reason why most new information on the Internet can jump to the front of Google's search results. Regardless of whether a listing is coming from a "known news source" or not, new pages that Google archives tend to get an extra boost for a couple weeks, while the page is a new page on the Internet.
Google recommends that most fluxuation in its search results should be temporary and not be observed to make major swings.
For most of us, the Google Everflux is nothing that we should worry about. The only time one should really get concerned about the Everflux is when a ranking drops, and stays gone for more than a couple weeks. The long-term disappearance of a page from Google's search results for an extended amount of time could signal another problem that needs to be understood and repaired.