Ever wonder what it's like at CMDS? – Marketing Agency Culture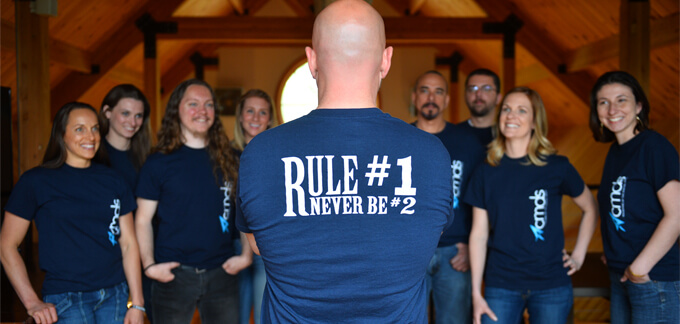 We're more than branders of industry leaders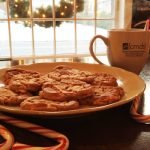 On cold snowy days, you'll find hot cocoa, candy canes, and chocolate chip cookies in the kitchen at CMDS. During summer, you'll be outside on the picnic bench eating a freshly grilled burger for lunch. When time allows, you'll see employees playing foosball or reading an industry-related magazine in the lounge. All of this fun happens within the normal 4-day business week at CMDS.
What? 4-day workweek? Off Every Friday?
CMDS is passionate about providing our employees quality of life, while retaining our commitment and service to our clients. CEO of CMDS Chris Mulvaney states, "Many of the employees here at CMDS could use the free day for doctor's appointments or to get their oil changed, spend time with their kids, learn new skills and think about their role at CMDS strategically. Four-day workweeks also let them cut their commutes. It creates an environment that helps retain employees for the long haul."
Forward thinking fun
Thursday's advancement sessions are the most innovative times at the office. "The company gathers around the conference room table before the day comes to an end. Each employee is expected to come with an idea, something they've researched or something that they have experienced positively, and share it with the rest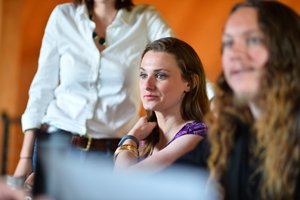 of the team. The team then brainstorms on how they can implement for clients, themselves, or for the business. It's created this awesomely creative competition amongst the talent here. The envelope gets pushed more and more each week and we're coming up with some revolutionary ideas!" says Chris Mulvaney. "On Mondays, employees come back to work excited and ready to work, having thought all weekend about the ideas we discussed. It's one of the best decisions we've ever made!"
Brooke Dixon, co-founder and chief executive of Hourly.com, a site that matches job-seekers with employers, says "well above half of our users are looking for something other than a traditional workweek." At CMDS, we're all but traditional and are constantly pushing the envelope.
It's the people at CMDS that make it the company that it is today. We hire people who are smart, self-starters and determined, favoring talent over experience. Our building and offices are designed to encourage employee interactions within and across teams, and foster conversation to take the brands we work with to the next level. Come find out more about our marketing agency culture!
Comments
comments
Powered by Facebook Comments