CMDS builds Award Winning Culinary Website and wins 2013 Silver Award from W3 & International Academy of Visual Arts
Visual Appeal Award for www.ChefIam.com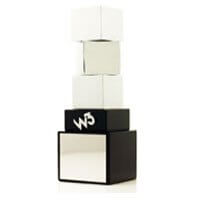 Today CMDS was notified that we have an award winning culinary website under our belt! We've won a Silver W3 Award for a dear client's website – Chef I Am. The site consists of educational videos on food preparation and cooking techniques. For a small monthly fee, you can subscribe to get access to the best culinary content available. You can visit the site at www.chefIam.com.
The W³ Awards honors creative excellence on the web, and recognizes the creative and marketing professionals behind award winning sites, videos and marketing programs.
The W³ is sanctioned and judged by the International Academy of the Visual Arts, an invitation-only body consisting of top-tier professionals from a "Who's Who" of acclaimed media, interactive, advertising, and marketing firms. IAVA members include executives from organizations such as AvatarLabs, Big Spaceship, Block Media, Conde Nast, Coach, Disney, The Ellen Degeneres Show, Estee Lauder, Fry Hammond Barr, Microsoft, MTV Networks, Polo Ralph Lauren, Sotheby's Institute of Art, Victoria's Secret, Wired, Yahoo! and many others.
Thank you, Chef Phil, for allowing us to create this award winning culinary website, to be creative and think outside the doggie bag!
Comments
comments
Powered by Facebook Comments